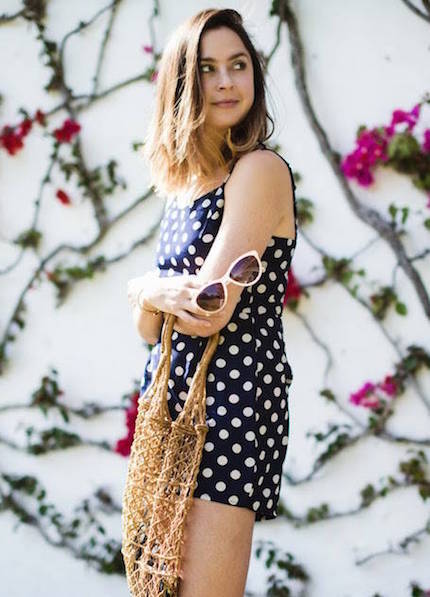 Q: What's your motto?
A: Feeling good is the primary intention. We all have busy days but if I'm not feeling good consistently than what's the point?
Q: Do you have a go to outfit? If so, what is it?
A: Vintage Levis, t-shirt, a low heel, and sunnies.
Q: What is your ethnicity?
A: I am an American girl of Spanish, Italian, and Polish ancestry.
Q: What size are you?
A: I'm 5'7, size 2, and my shoe size is an 8.5.
Q: What is the most rewarding part of blogging?
A: Blogging allows me to share stories about my life through the lens of what I wore. Plus, my inner feminist enjoys being part of a community where so many talented women shine.