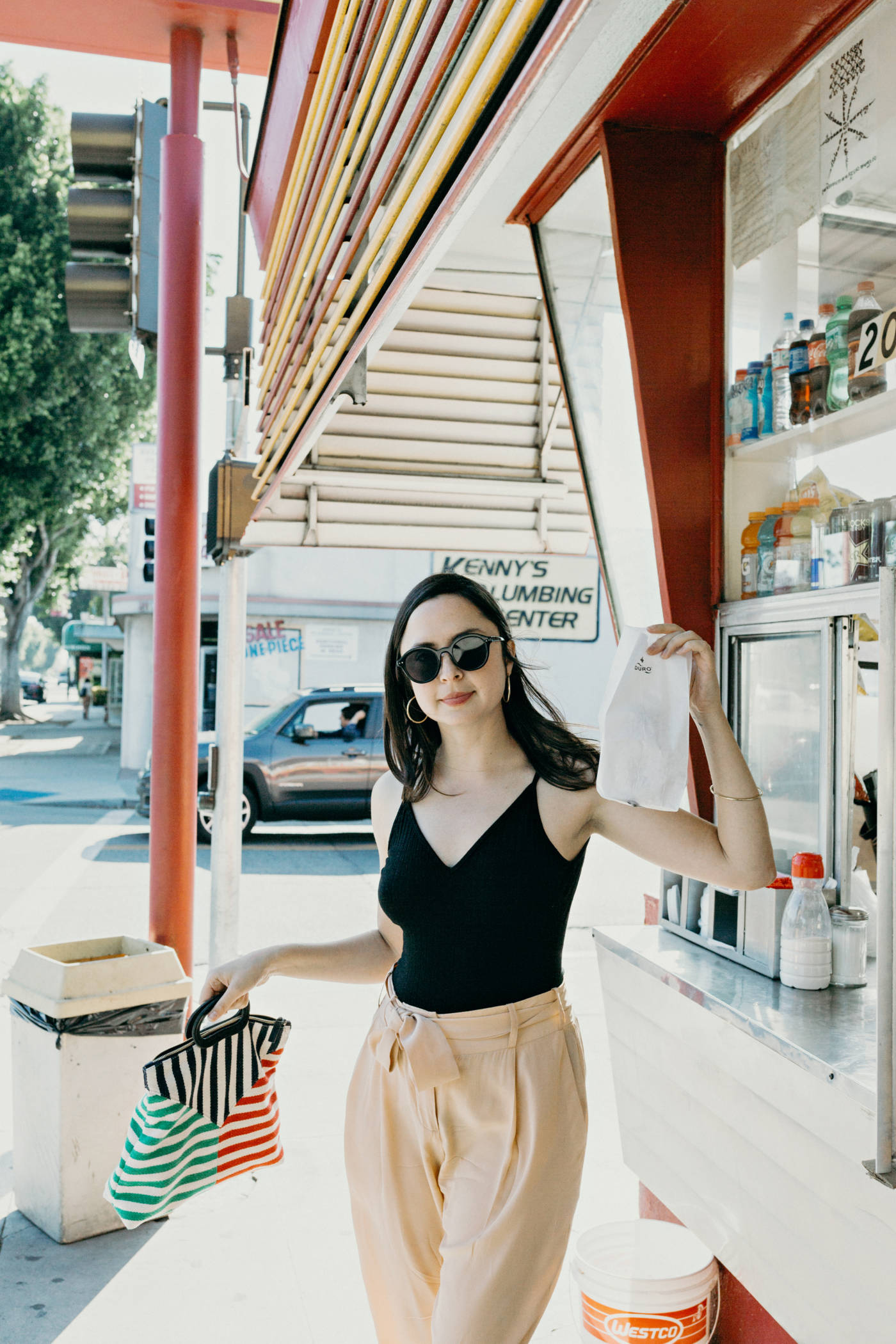 Doughnut Hut is a small, unassuming doughnut shop on a rather unremarkable corner in North Hollywood. Not that anyone has used the word remarkable to describe any part of North Hollywood, I'm sure they haven't unless they were talking about these doughnuts which were quite exquisite.
I'm a bit of a doughnut snob. My feelings about doughnuts are similar to my feelings about white wine; if it isn't high quality then it isn't worth my time or the calories. I ate two doughnuts during this shoot and I regretted not a moment nor a calorie. I particularly enjoyed the Coconut Glazed and the Raspberry Old Fashioned. They were so delicious that writing this post is making me salivate.
There's another doughnut shop in Santa Monica that I consider similar in freshness, fluffiness and unique flavor combos but their prices are astronomical. Once I tried the goods at Doughnut Hut – three yummy little cakes for a buck each – I felt like a real buffoon for shelling out three dollars a doughnut on the west side and waiting in a long line of beards and their girlfriends.
Photos by Jenna Elliot
[show_lookbook_widget id="363974″]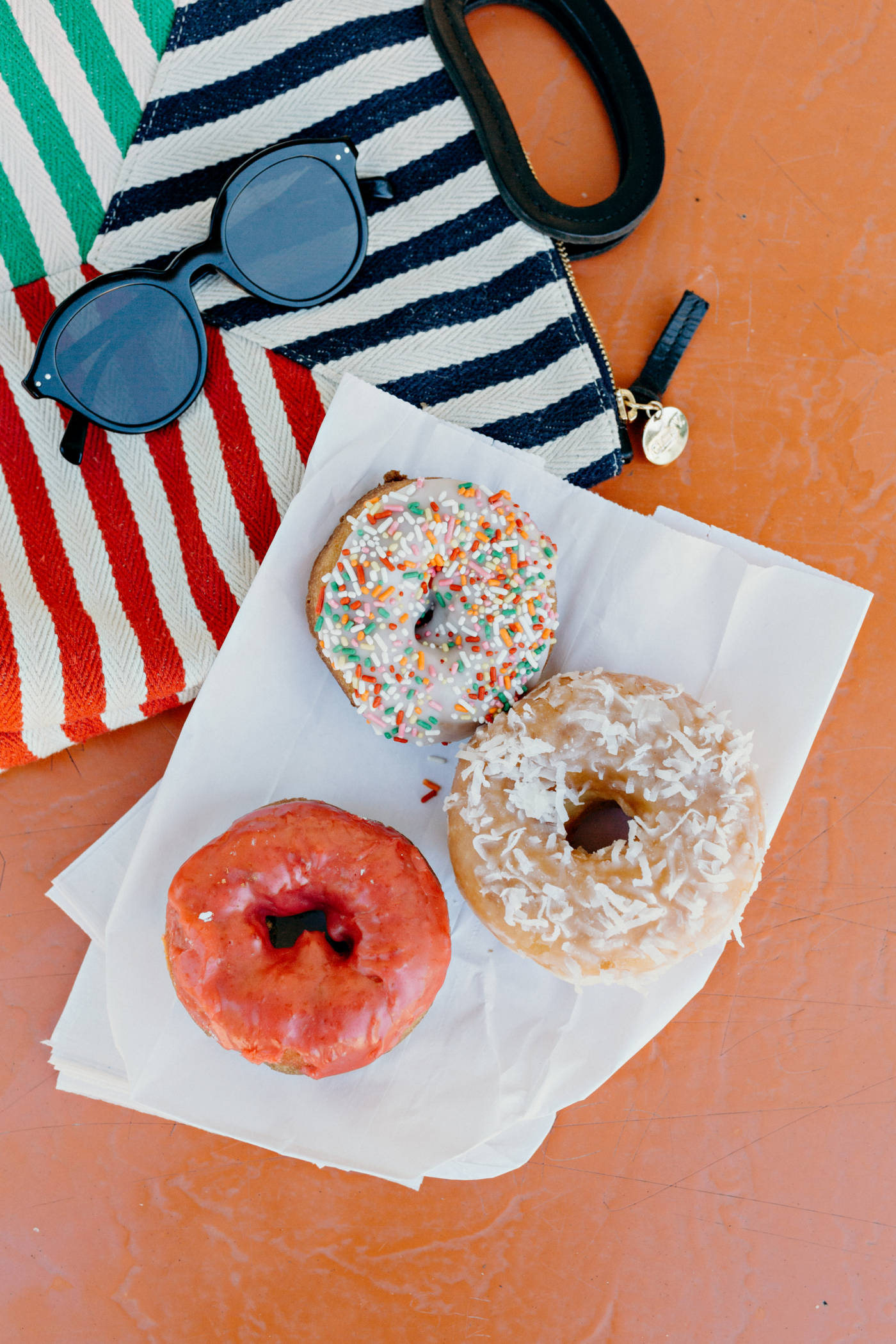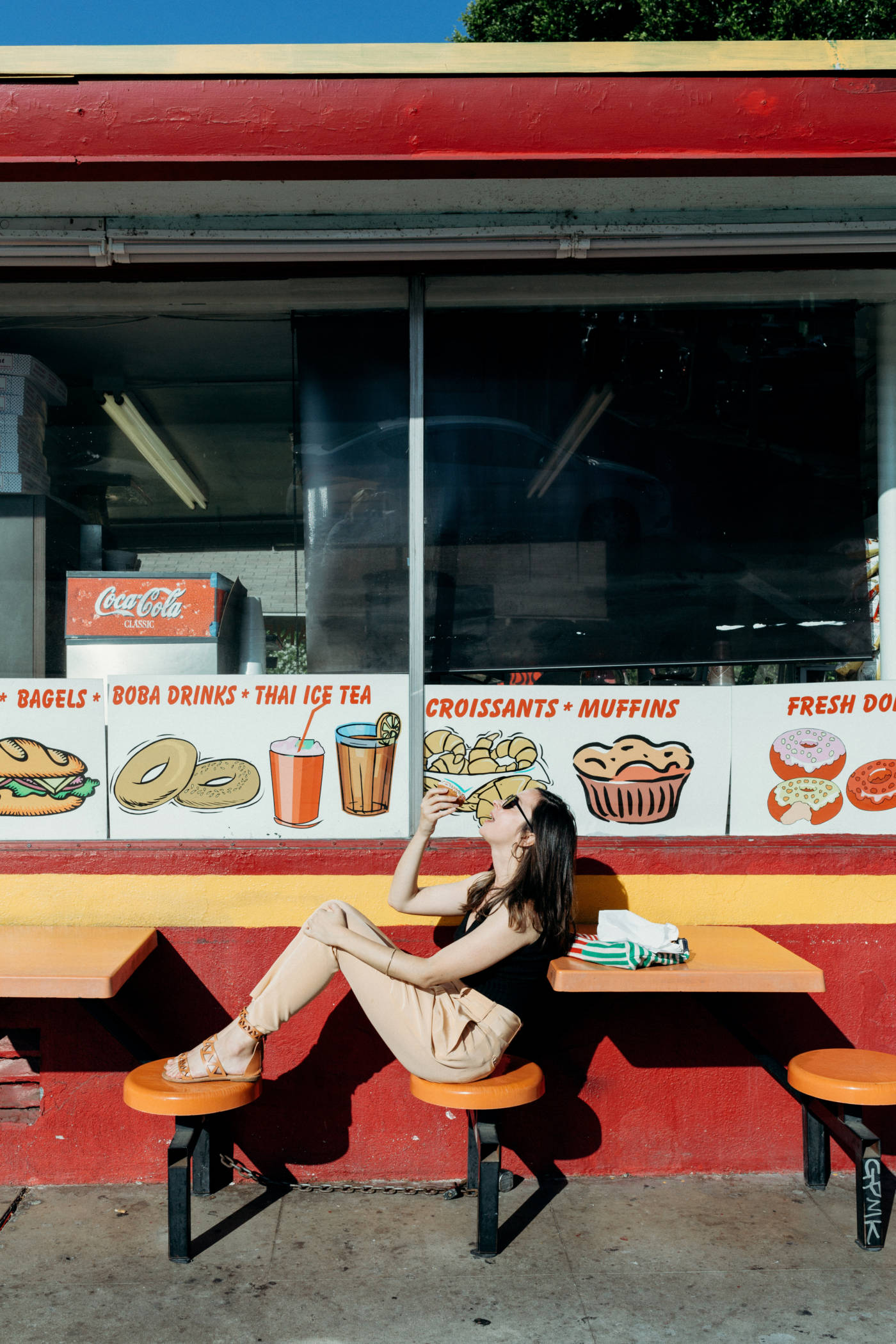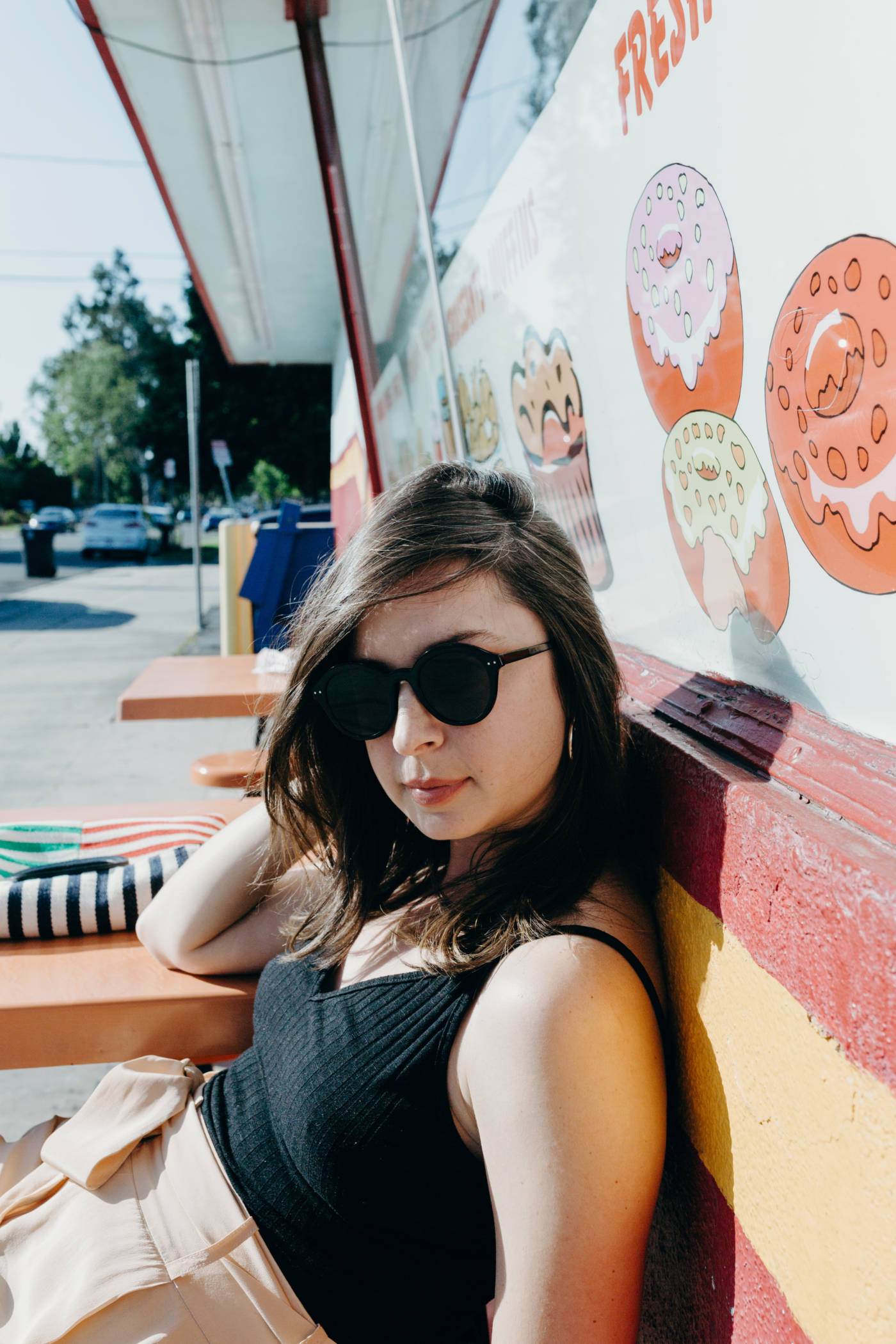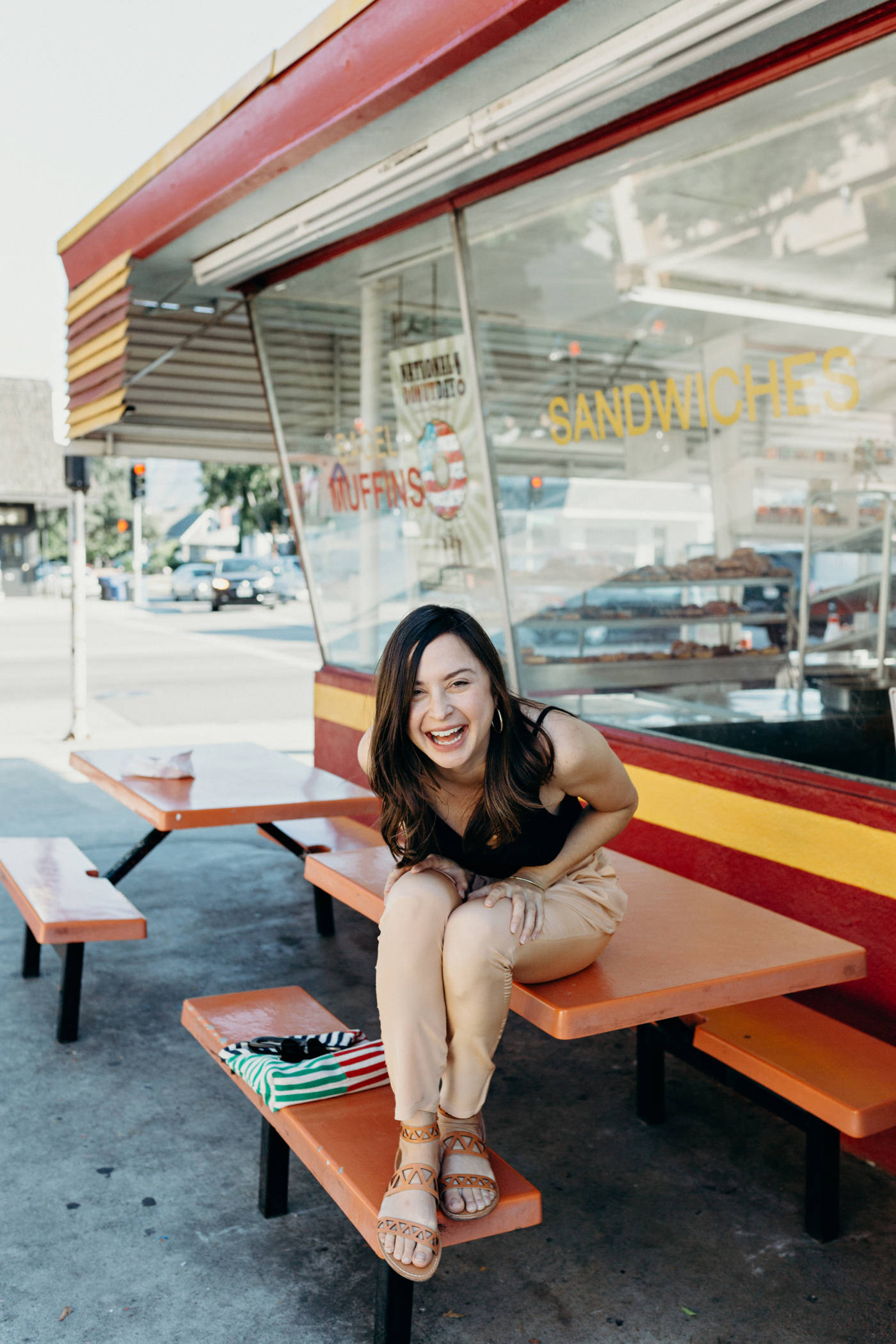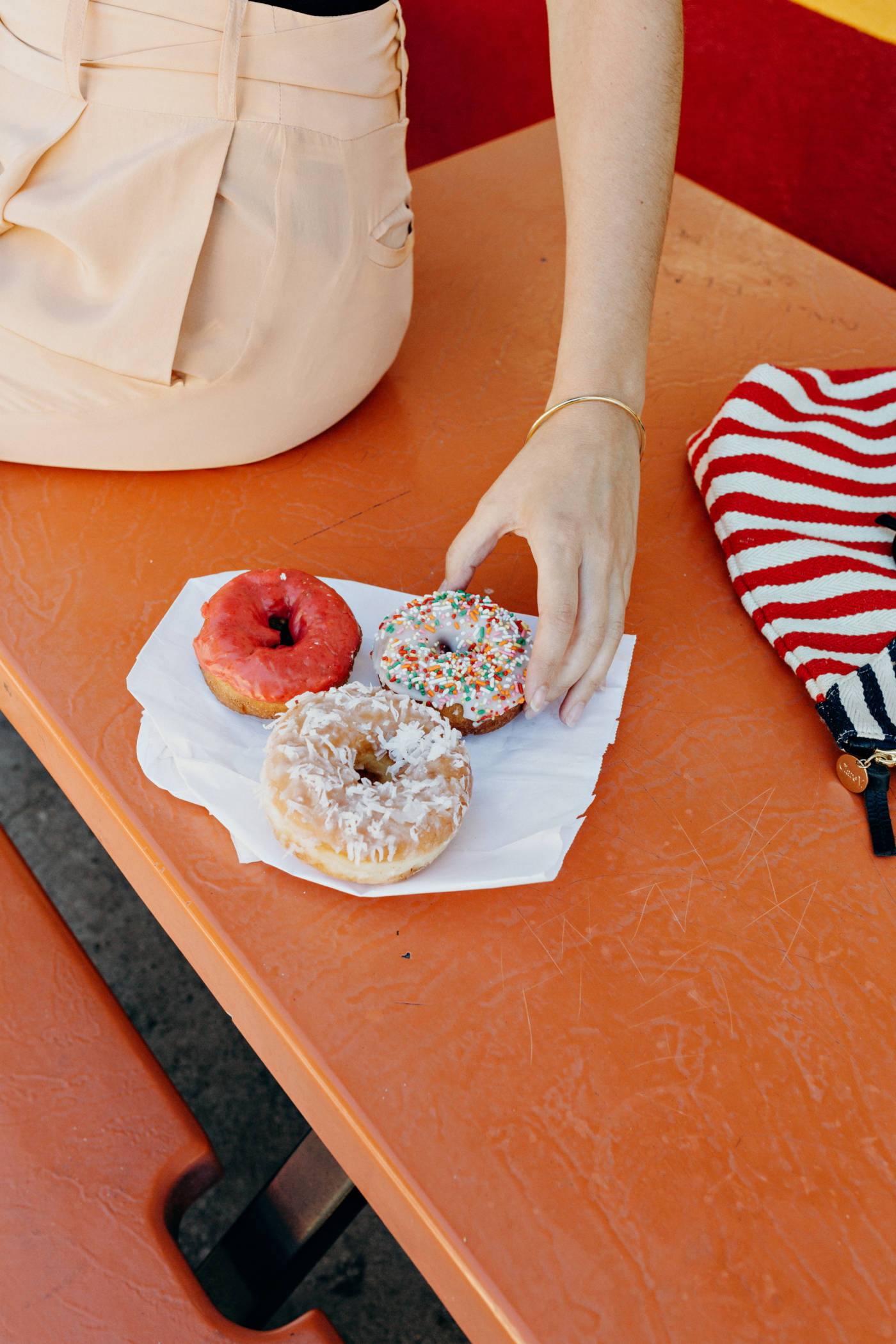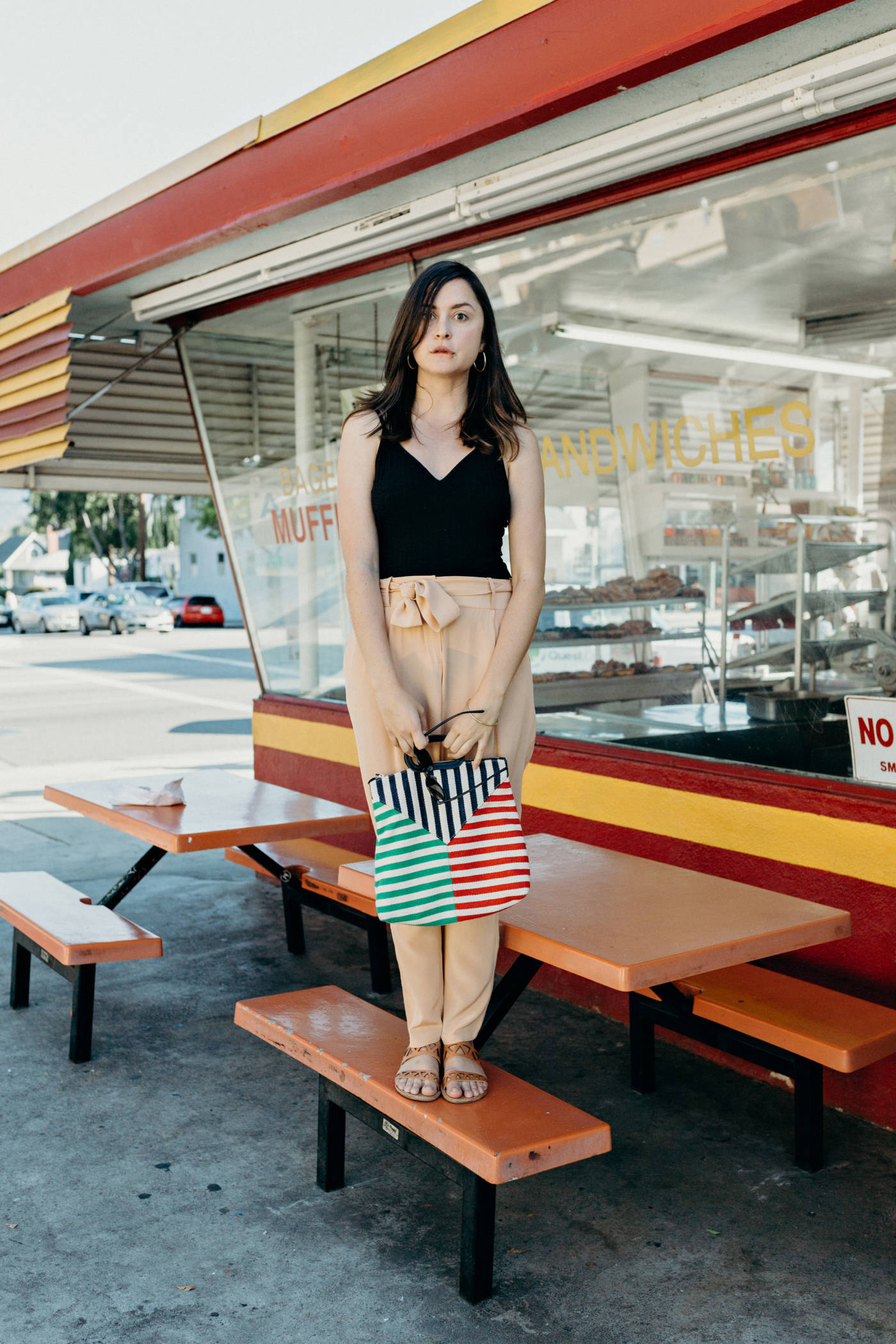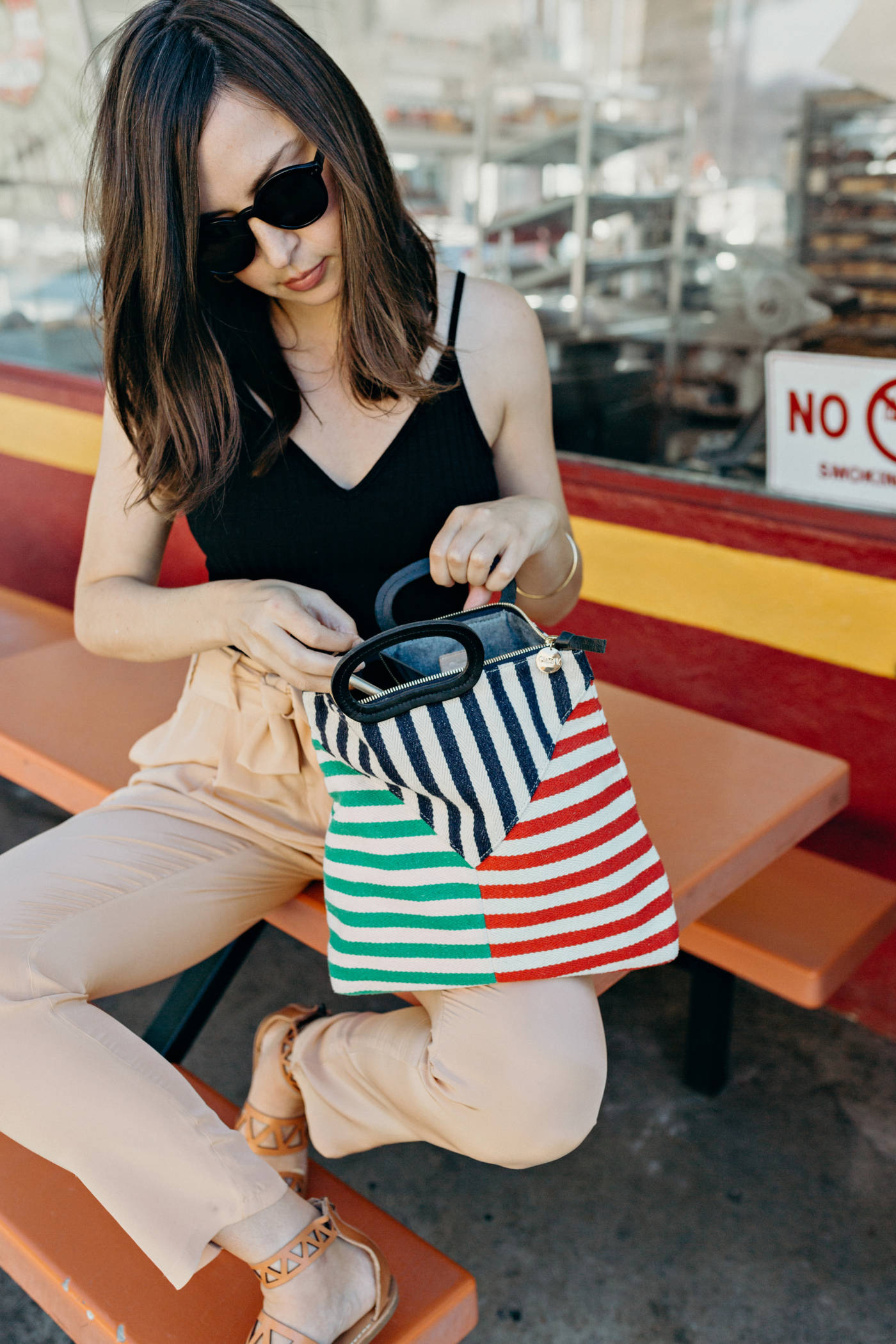 Azalea Bodysuit, Zimmerman pants found c/o Crossroads Trading, Soludos Sandals, Clare V. Marcelle Bag