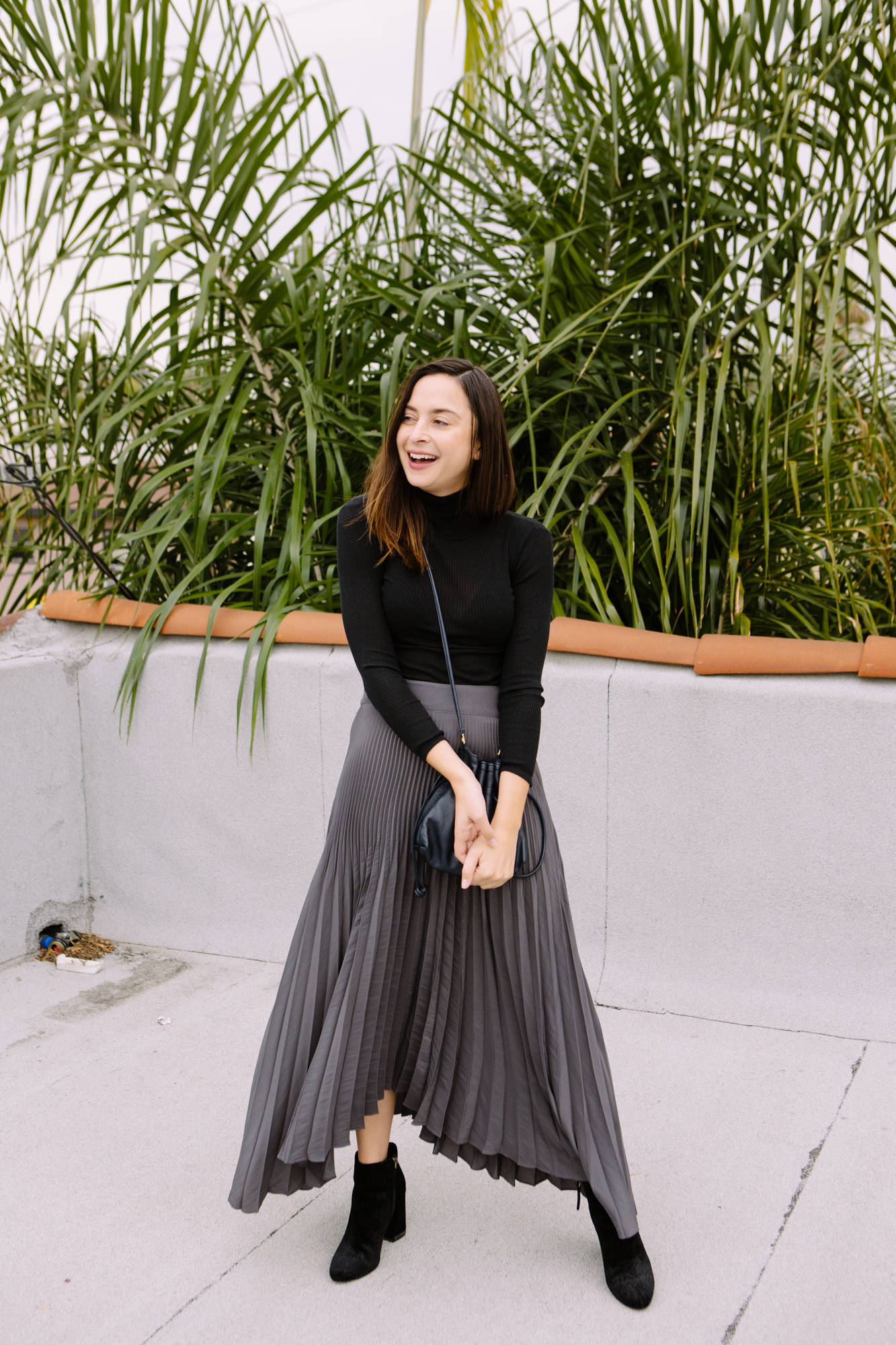 Korean Spa. Period. Lentil Soup. Party. That's how my New Year's Eve plan evolved.
I can break it down further.
When I was in Baltimore over Christmas I made big plans to ring in the new year alone.
Actually, not alone per se. I made plans to spend NYE surrounded by other naked women at my favorite spa in K-town. I booked the Milk and Honey Body Smoothie and felt 100% confident in my decision.
Then on December 31, 2016 DISASTER STRUCK.
In the form of my period.
And since you can't walk around naked with your period, a real monkey wrench was thrown into my plans.
I cancelled the treatment and decided to go to a dance class and then make Lentil soup. Admittedly it wasn't the sexiest New Year's game plan but 2016 wasn't the sexiest year.
As I was driving home from Groove 3 Hip Hop class in Burbank I got an unexpected invitation to a friend's house followed by party hopping. I almost didn't accept. This is how committed I was to my solo/introsepctive NYE.
My sister aka the voice of reason in my life intervened.
"Just go." she said.
And I had to defer to her because time has proven that she knows what's best for me.
Spoiler alert: I had a great time! I got to wear this dress again, drink Veuve Clicquot all night and cap it off with a post midnight grilled cheese. Best of all, I didn't lift a finger.
So as the title of this post says "What the H-E double hockey sticks do I know…" or as Socrates once said
"I know one thing: that I know nothing."
Photos by Mark Griffin Champion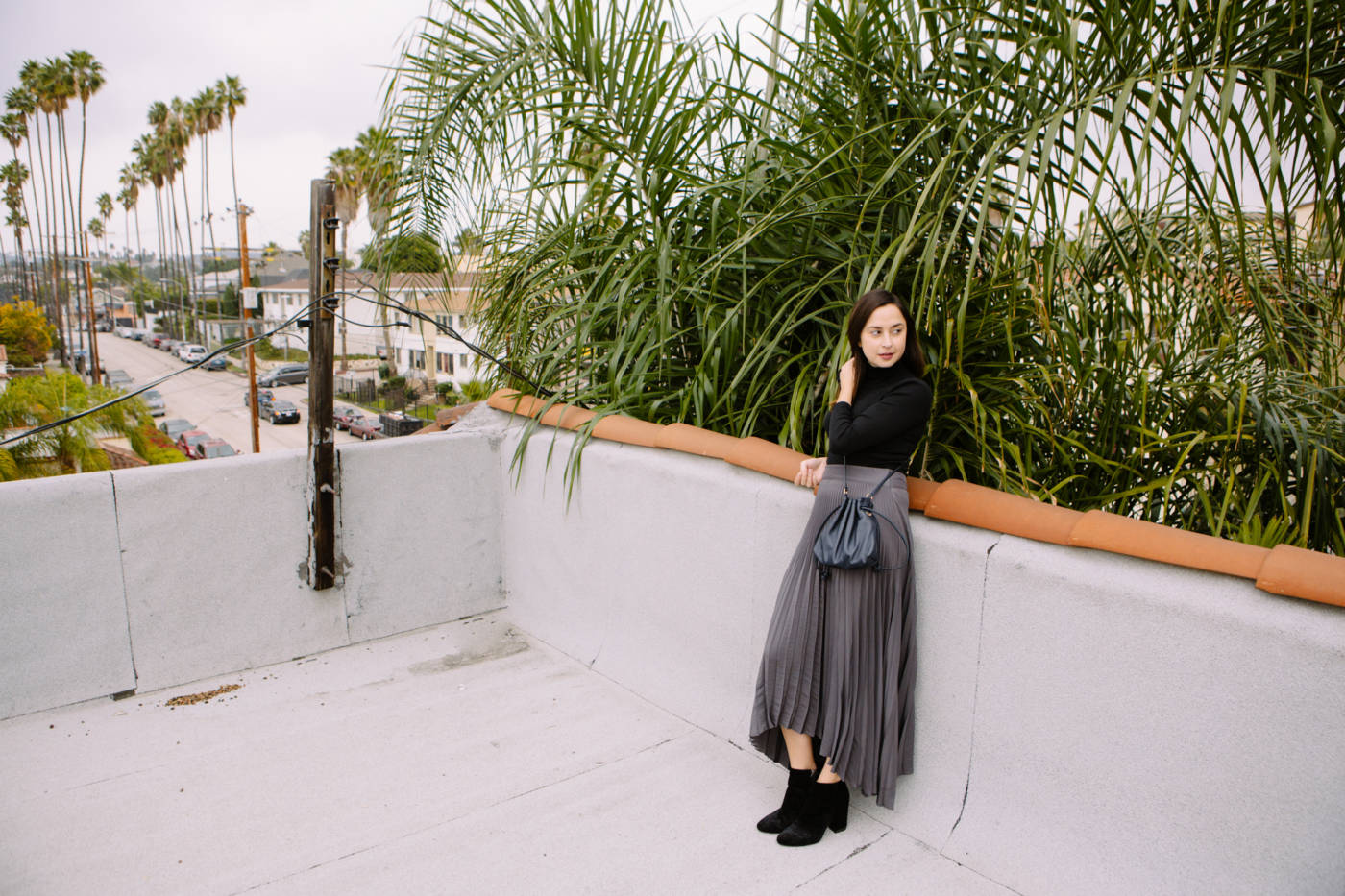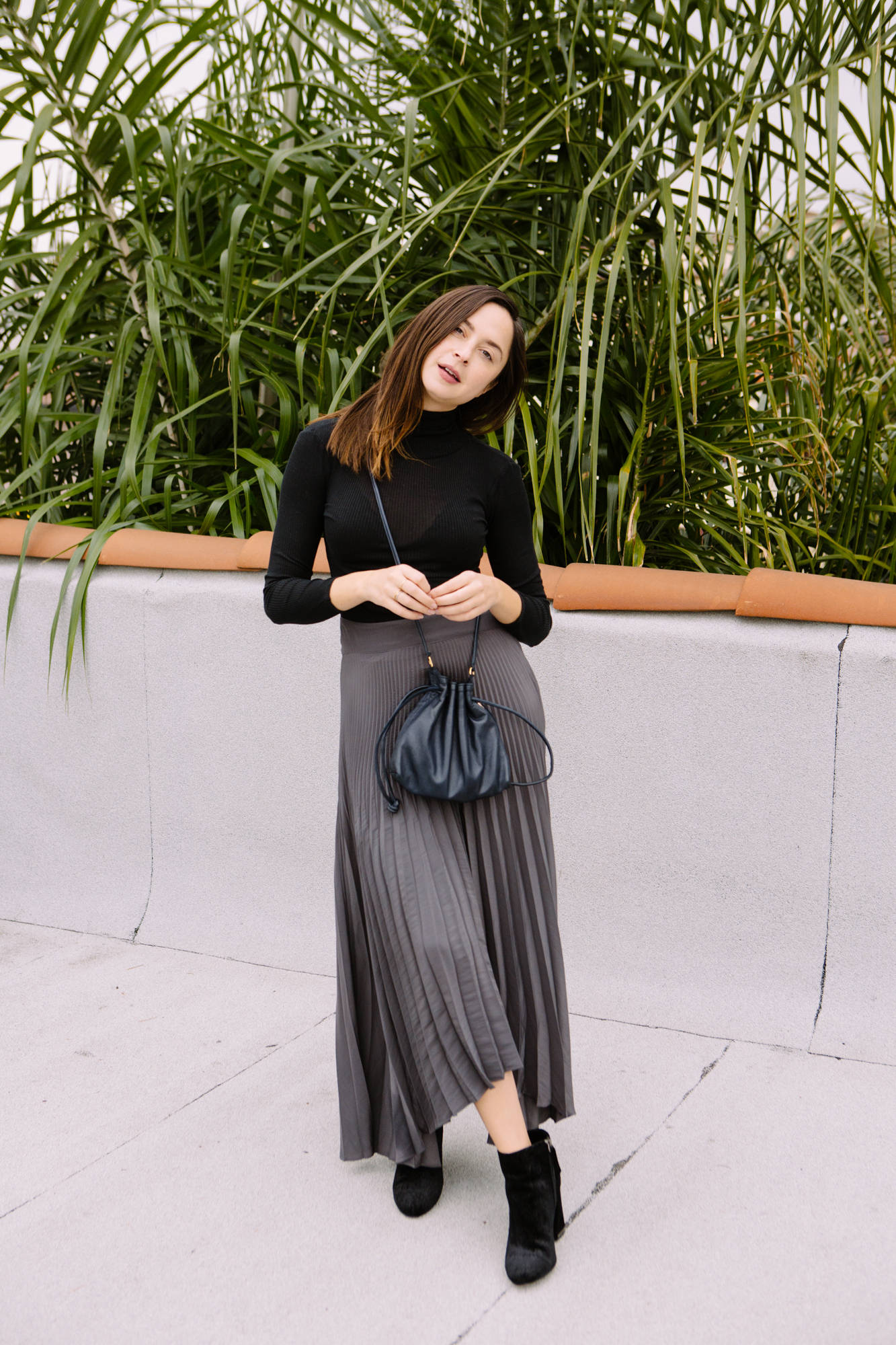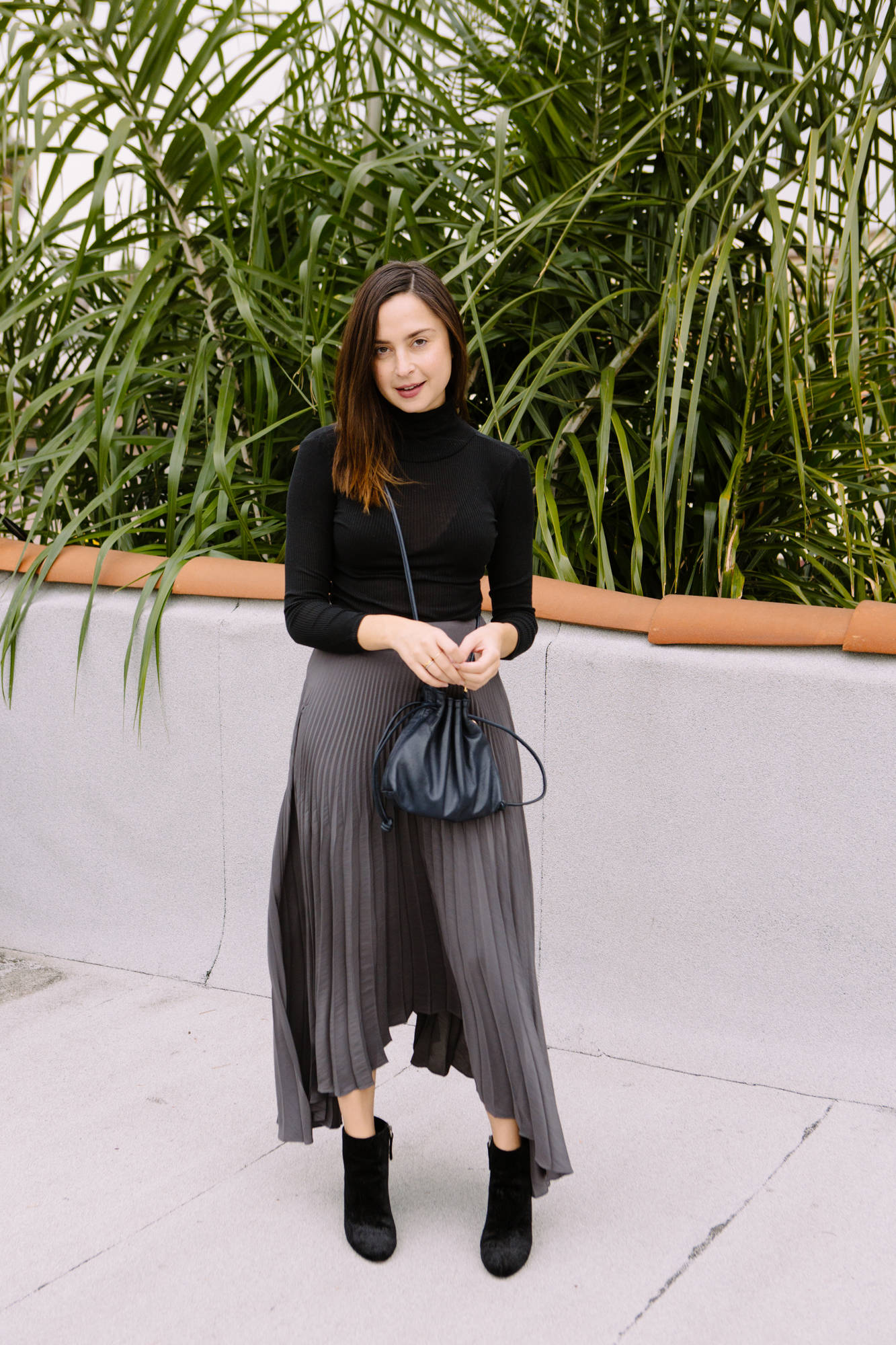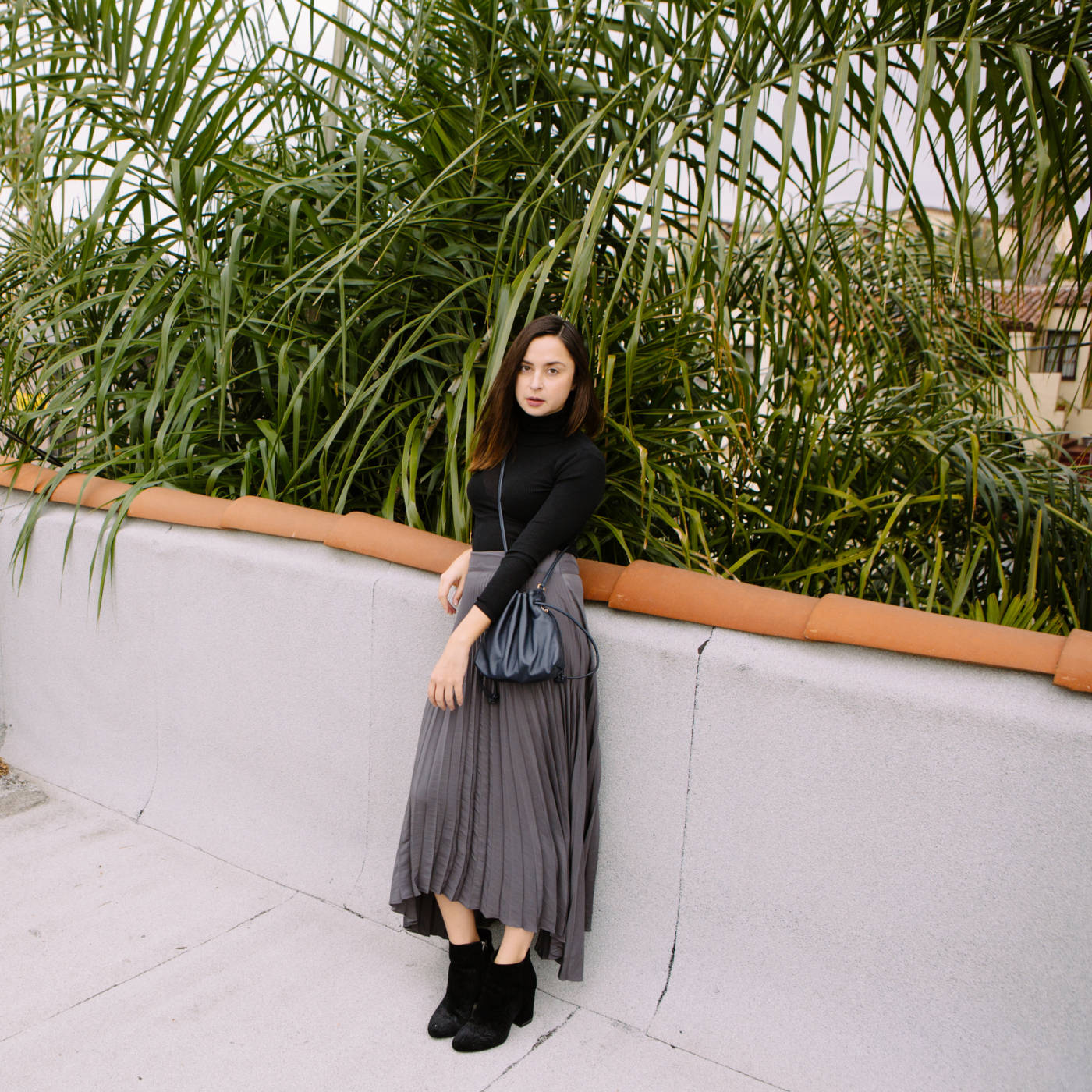 Top Joe's Jeans, Skirt Ramy Brook, Bag ClareV. Shoes Who What Wear x Target