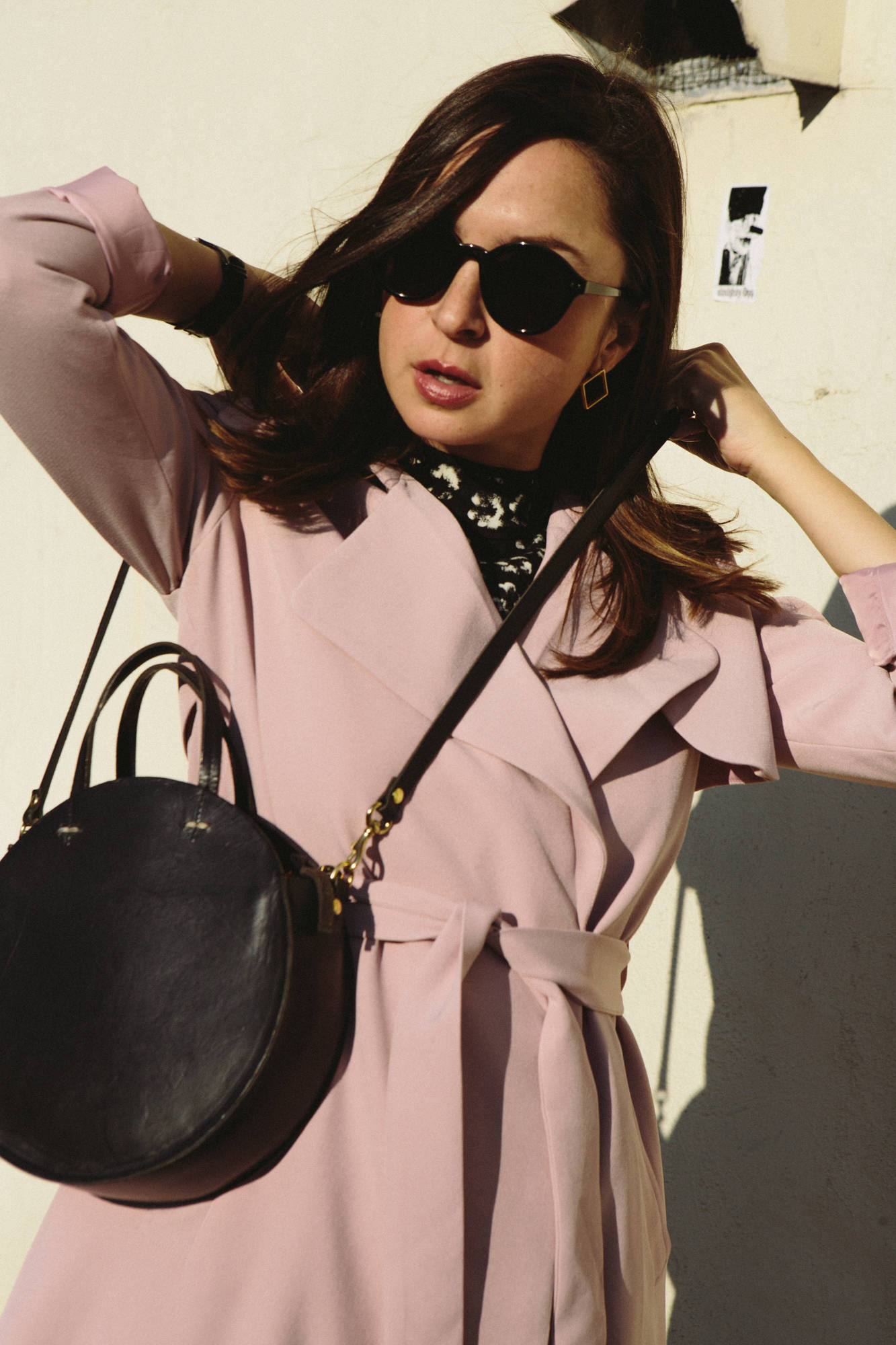 Photos by Mark Griffin Champion
There's something about this pink trench that makes me smile. Ditto these earrings. Not to mention the fact that it's been chilly enough in L.A. to wear tights.
I pinned this image close to a year ago. Sometimes when I pin outfits they feel like a reach. Like I will never look as cool as the girl in the photo or that it's an outfit that I have no chance of putting together in the near future.
But still…I pin on.
They're just fashion images after all , so I let them go pretty easily. And it's fun to daydream that I might one day be that girl in the photo. I don't spend every moment of every day obsessing about how I'm going to put that outfit together though.
Either that says I don't really care that much or it signals to me there's a certain amount of chill I have with seemingly unimportant desires. Boy do I wish I could apply that same chill to the important stuff!
When I compare the OG inspi photo to this outfit post, it's not far off.
That gives me a certain amount of satisfaction. And a feeling that things will work out. That eventually I will come within close proximity of all the things I desire. Even if, today, they feel like a reach.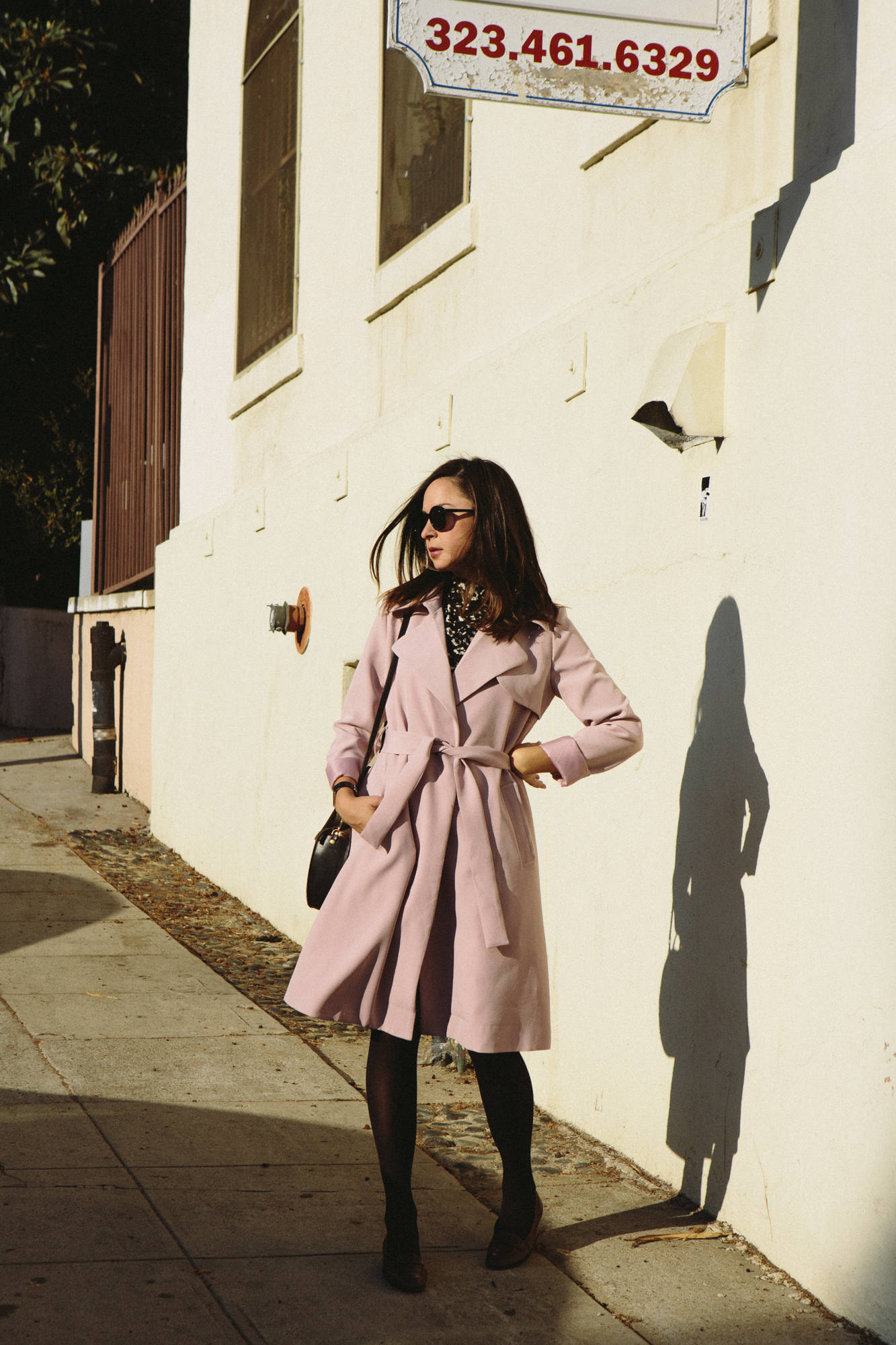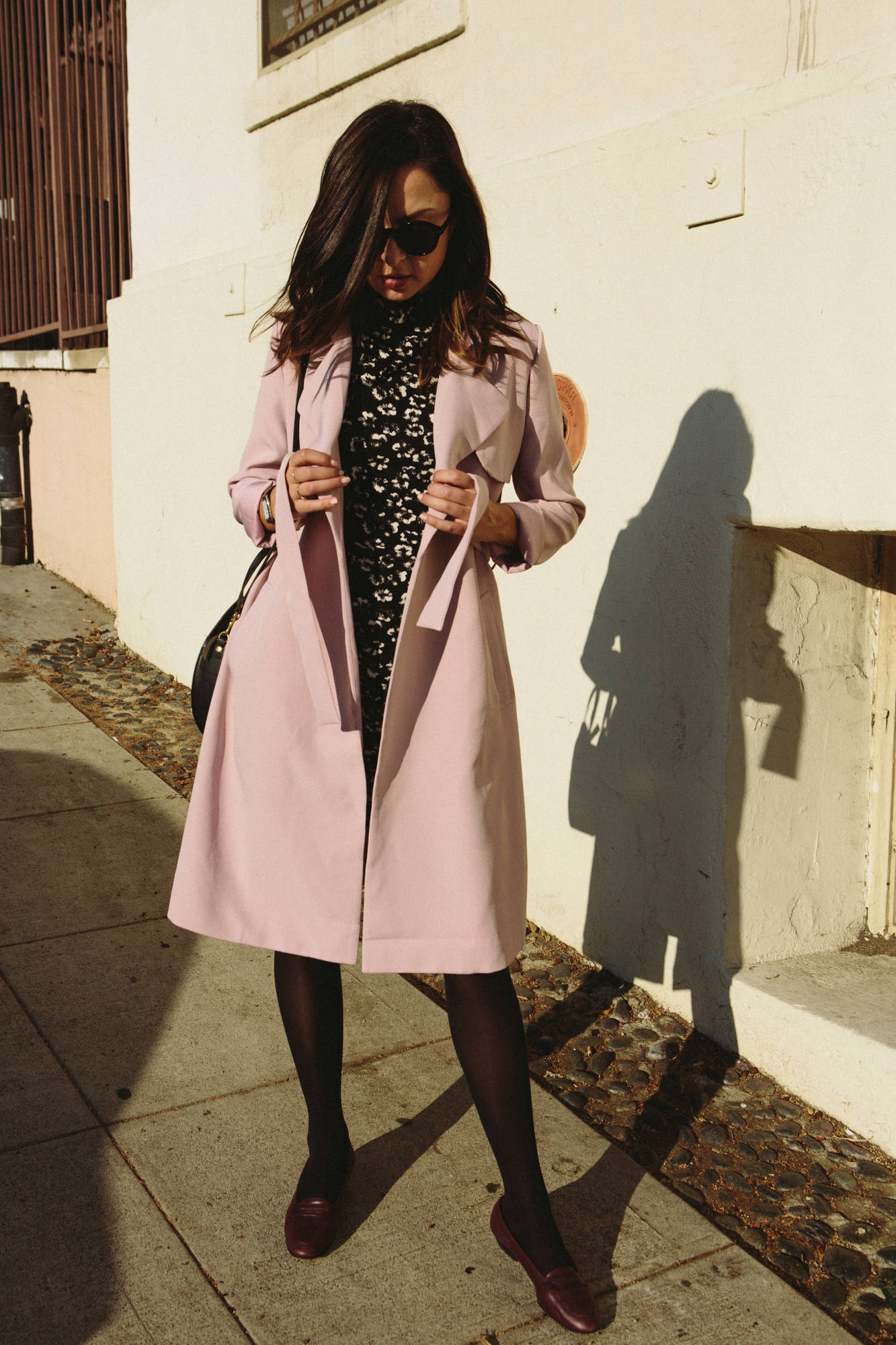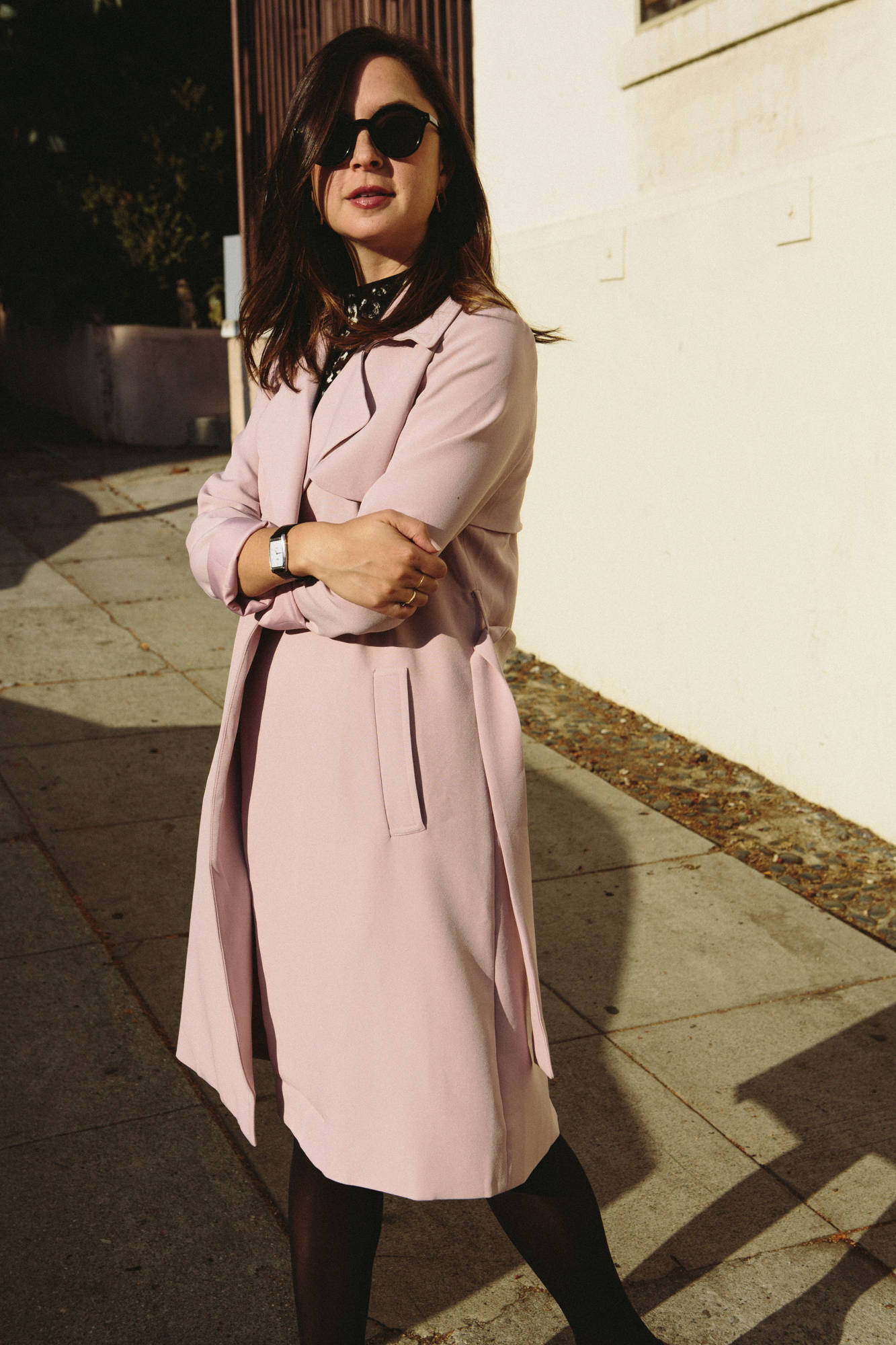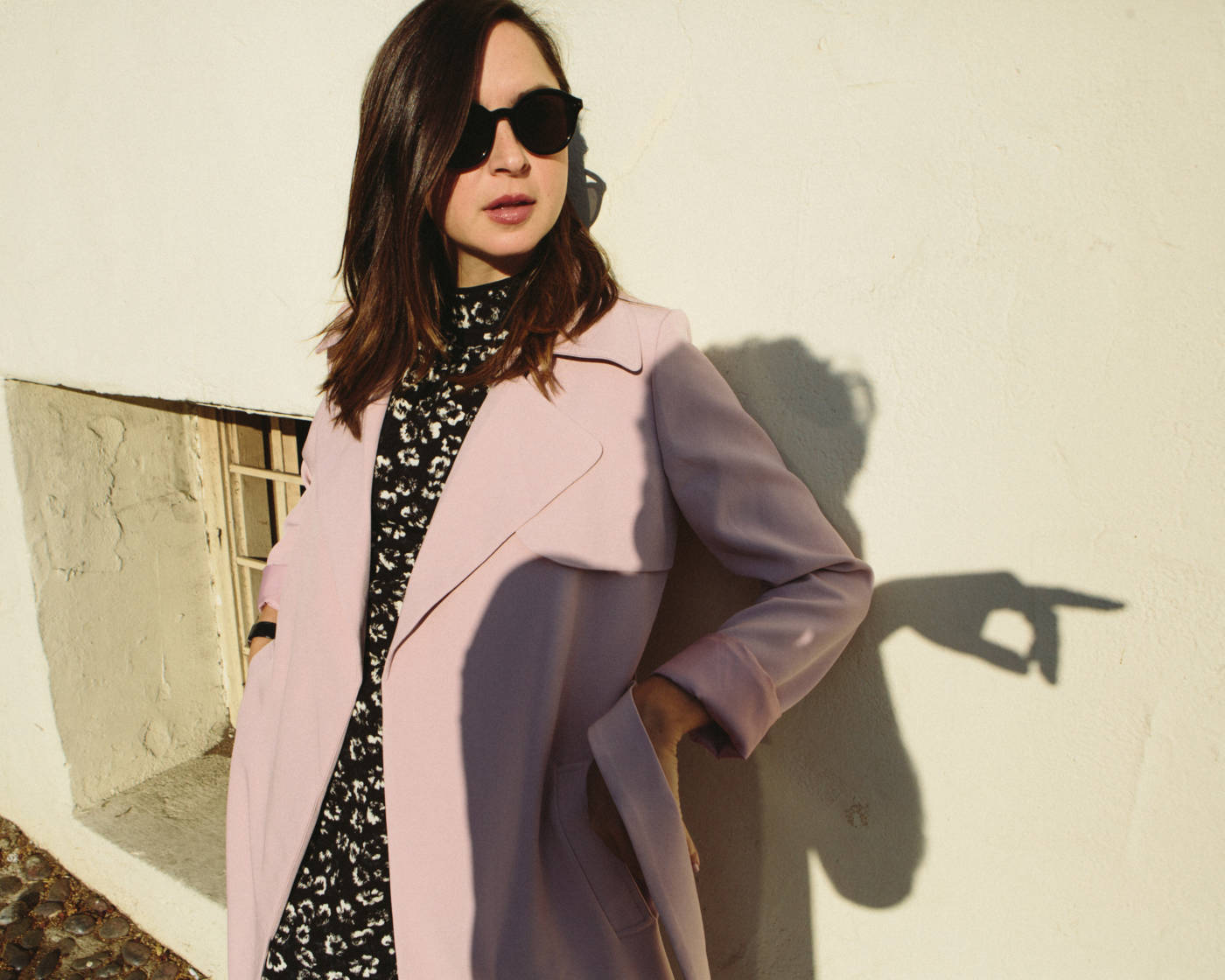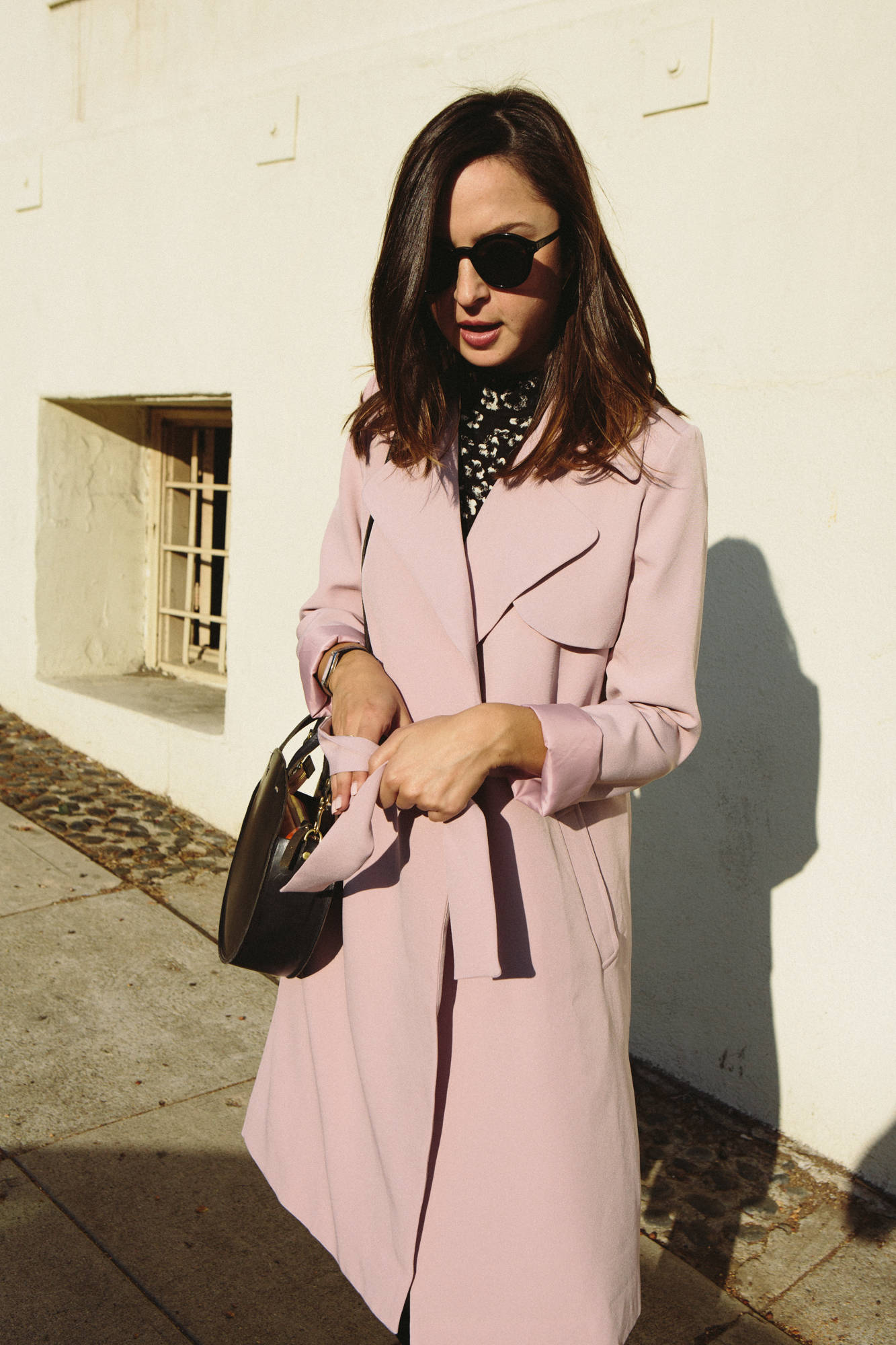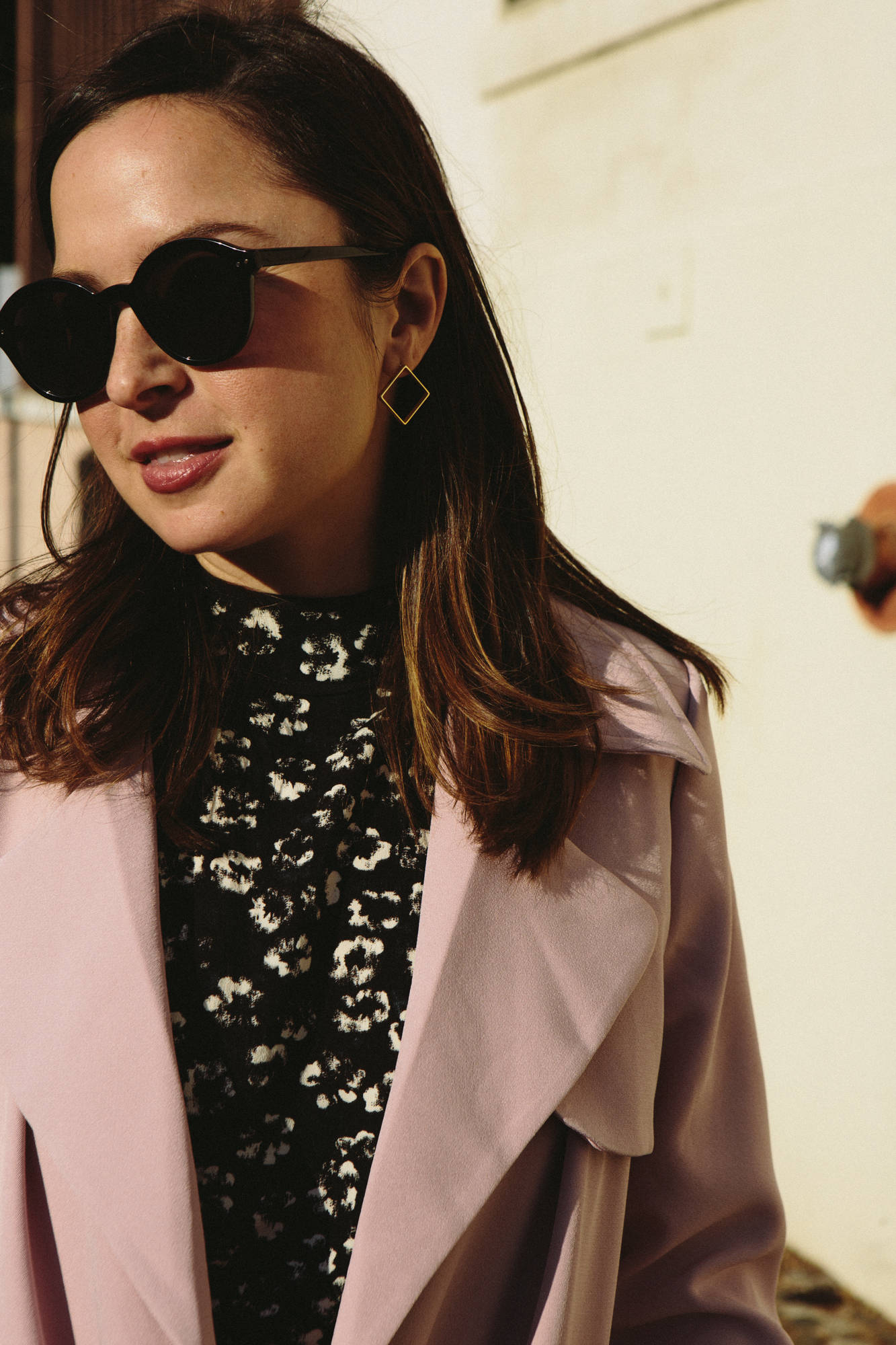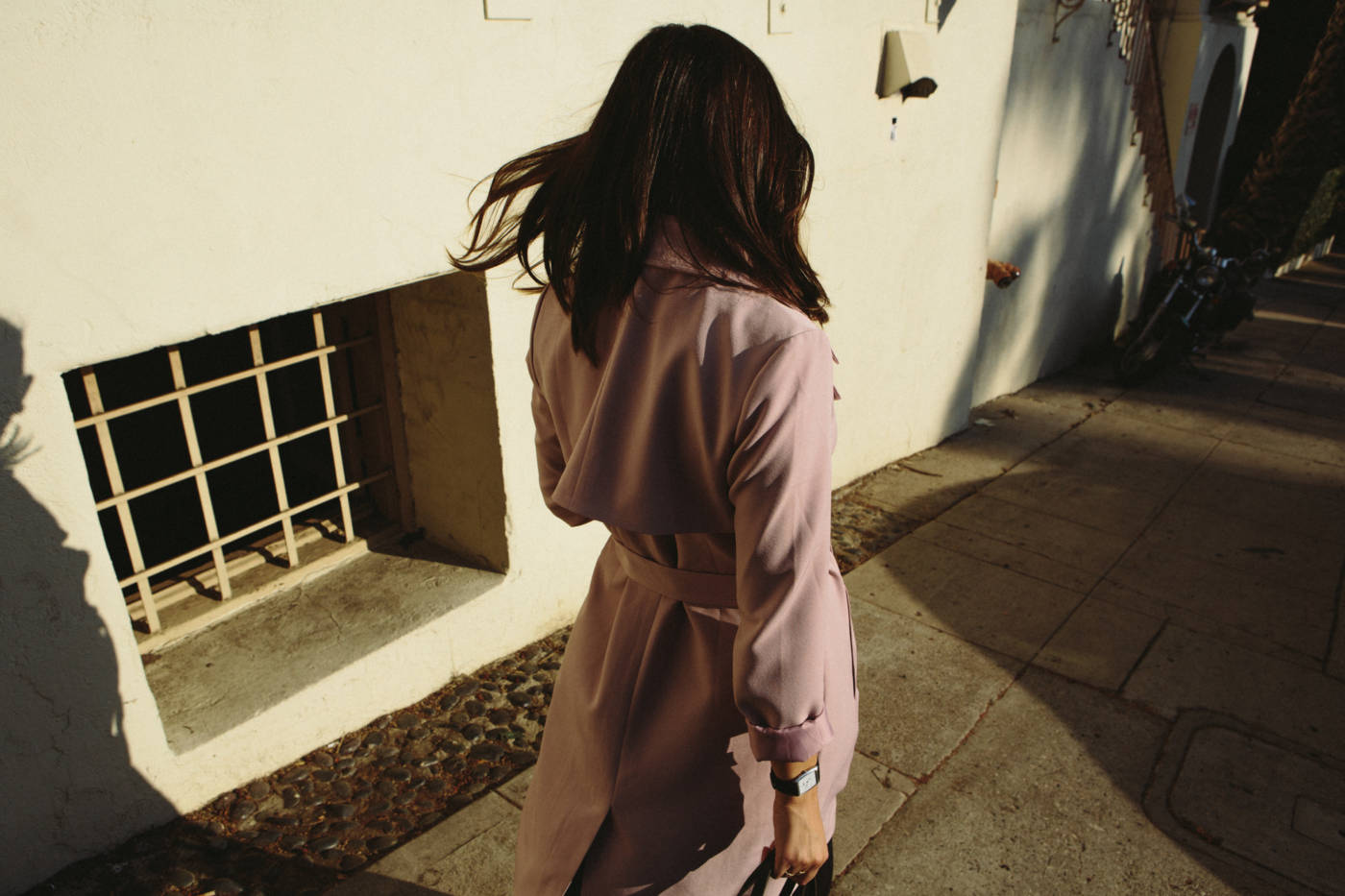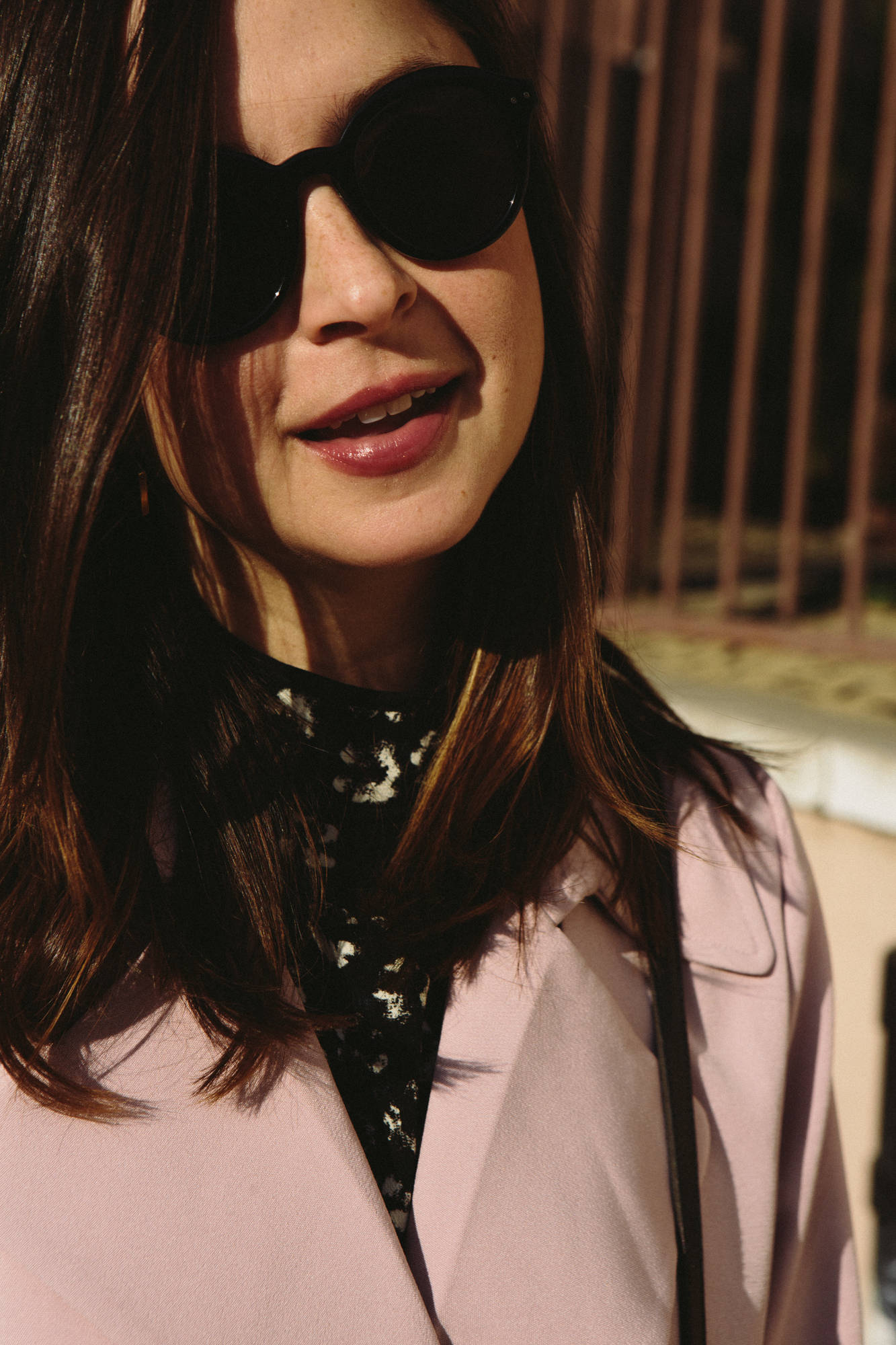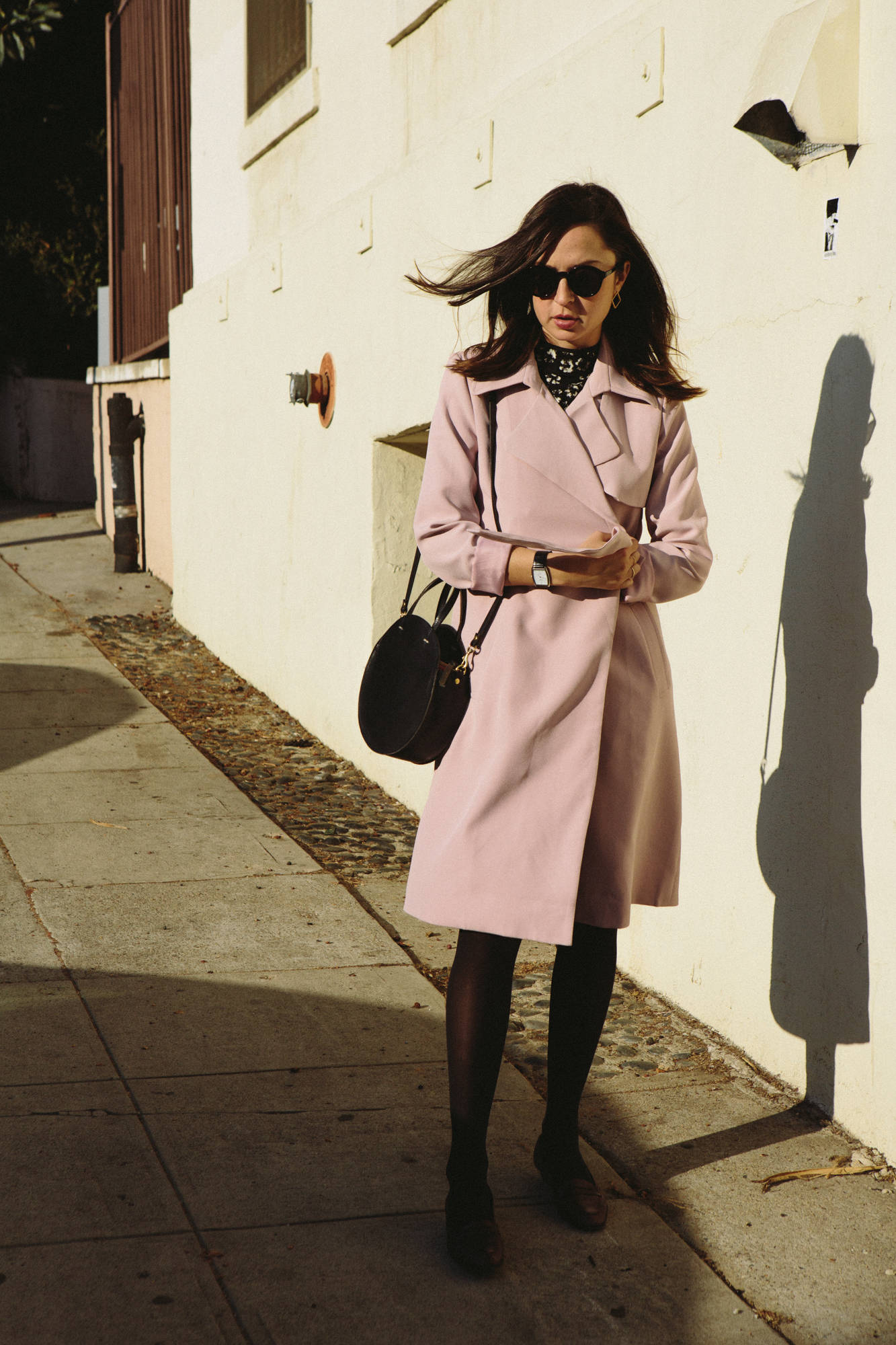 Azalea Trench // Azalea Dress // Vintage Ferragamo Loafers c/o Crossroads Trading Co. // Clare V. Bag (sold out) // Janna Conner Earrings // Jins Eyewear (discount code here)