When I was choosing my fall bags this year I kept thinking "back to business."
Everything is just a bit more structured.
Things aren't quite as loosey goosey after Labor day.
So I traded in my white bucket bag for a sienna colored satchel that sort of looks like I'm going to be making a house call and delivering a baby. I like that.
I love the color and how it compliments every shade of denim. I love the gold hardware, I love that it's lined in chambray and I love that I can tuck a headshot inside and be sure it won't bend.
As an actress/blogger my life is quite literally in my bag. Well, my SUV really but also my bag. There's the makeup bag that has to come everywhere, tucked into the clutch in case I pop by an event, tucked into the bucket, tucked into a satchel that probably has a pair of jeans and flats inside. I usually have three bags on my person at all times, one tucked inside the other like Russian nesting dolls. I remember being on set early in my career and over hearing the makeup artist talking shit about another actress who didn't bring a tooth brush. I've definitely taken a toothbrush to set ever since.
I get a kick out of discovering a new brand like Naghedi. They make this awesome Neoprene weekender. It's also cool to be collaborating with a brand that I've loved for a long time. 
Spoiler alert: I'm not at fashion week. I know, I know I'm such a bad blogger but I just don't love the non-stop-ness of this particular event in Manhattan. I like to stop and I like to rest but that's not fashion week's jam. I feel bad clicking RSVP No to all the invites because so many up and coming bloggers would love to be there. But I swear I do love fashion! Just at a more leisurely pace. I guess in honor of being the anti-fashion week blogger I'm posting an outfit that's as simple as it gets. The perfect gray sweatshirt and jeans look from Sunstone Villa in the Santa Ynez valley. Very California. Decidedly not NYC.
Photos by Mark Griffin Champion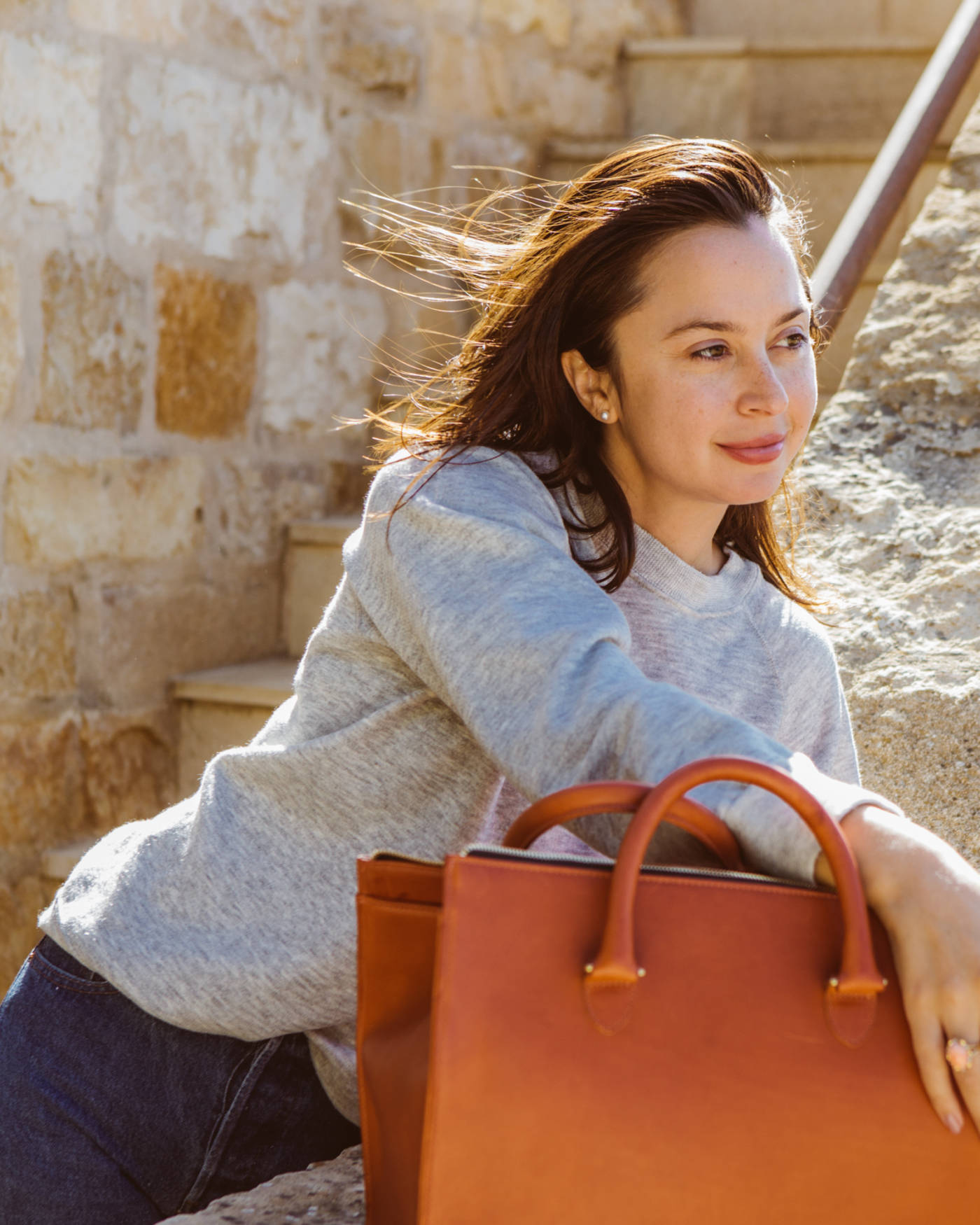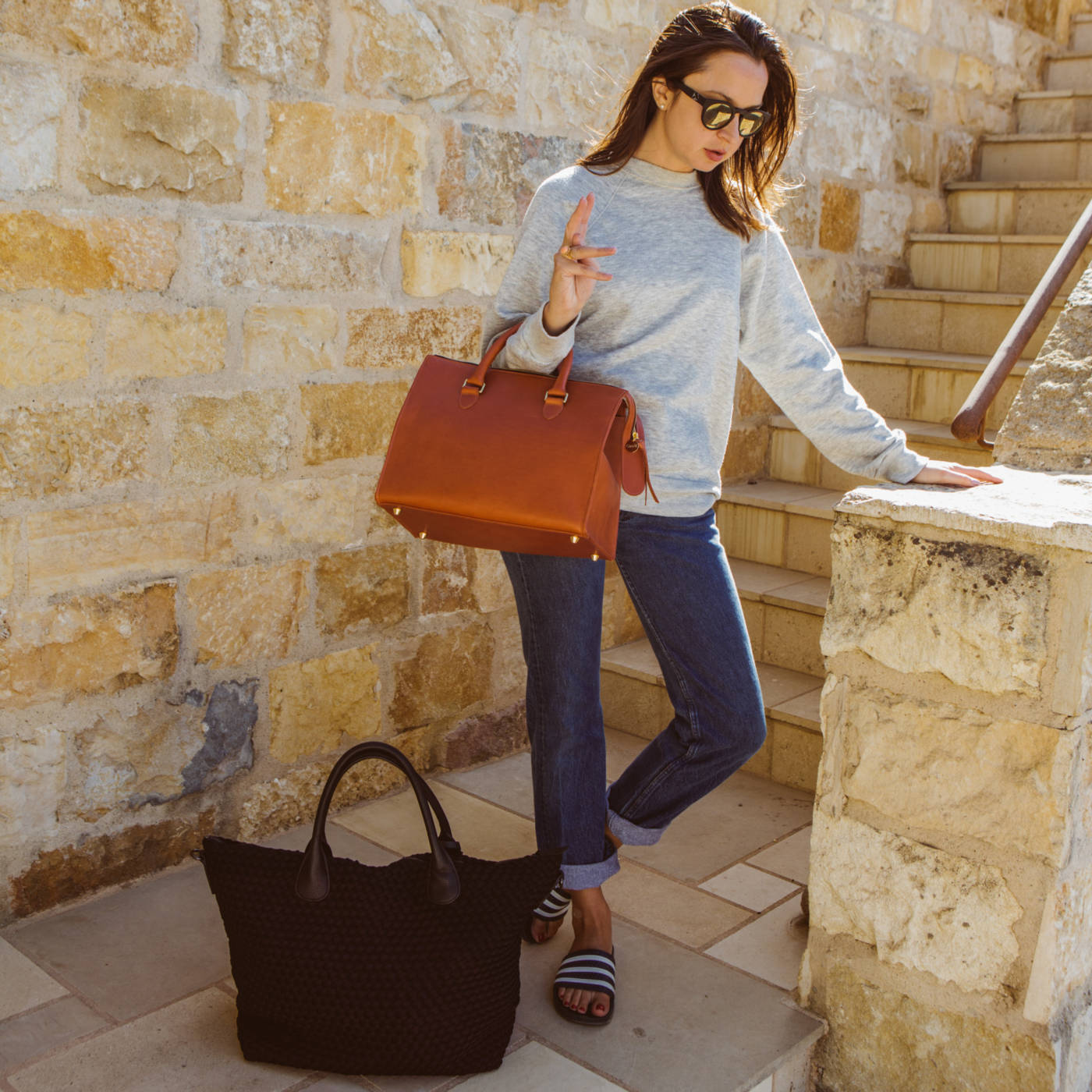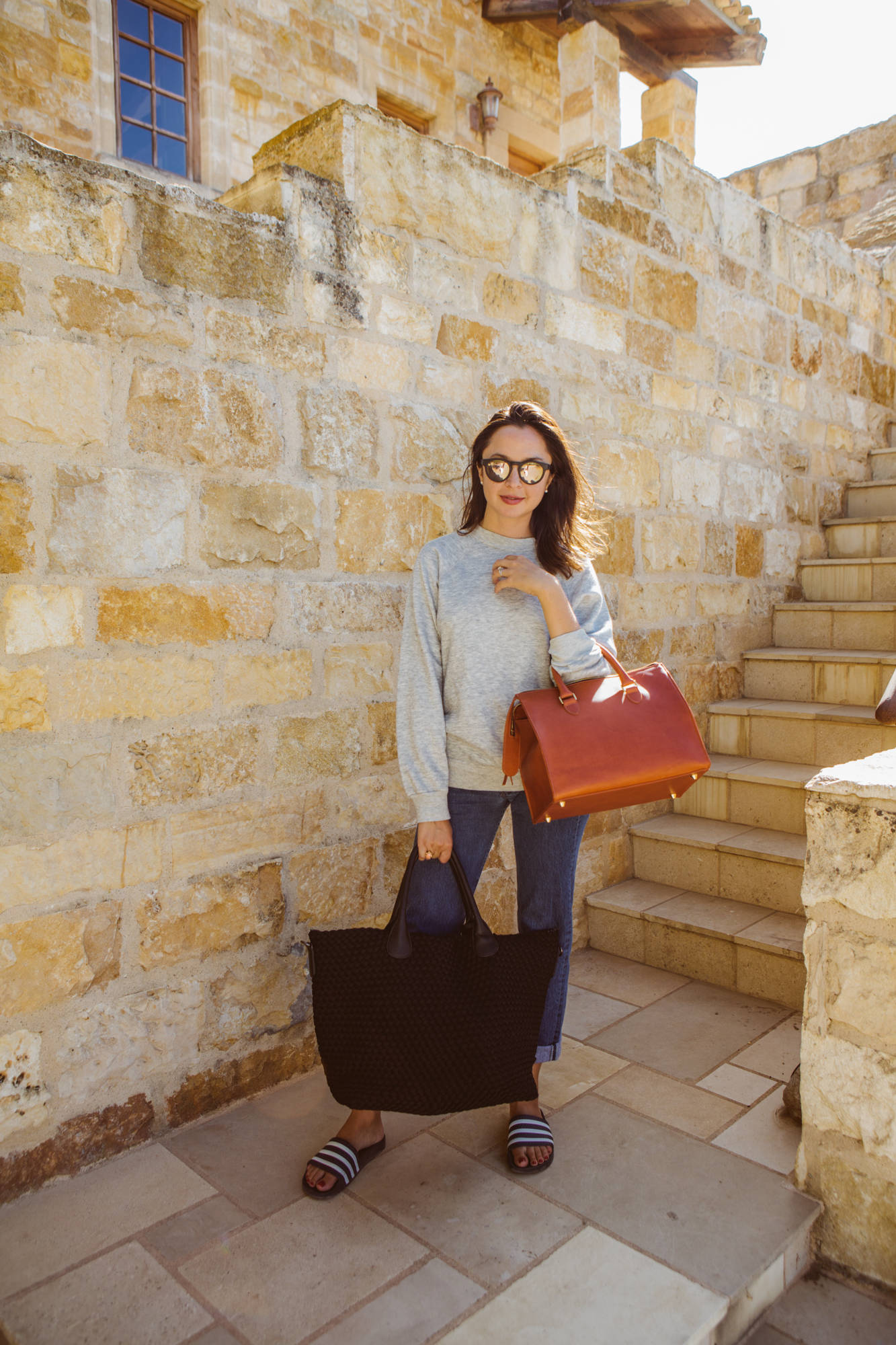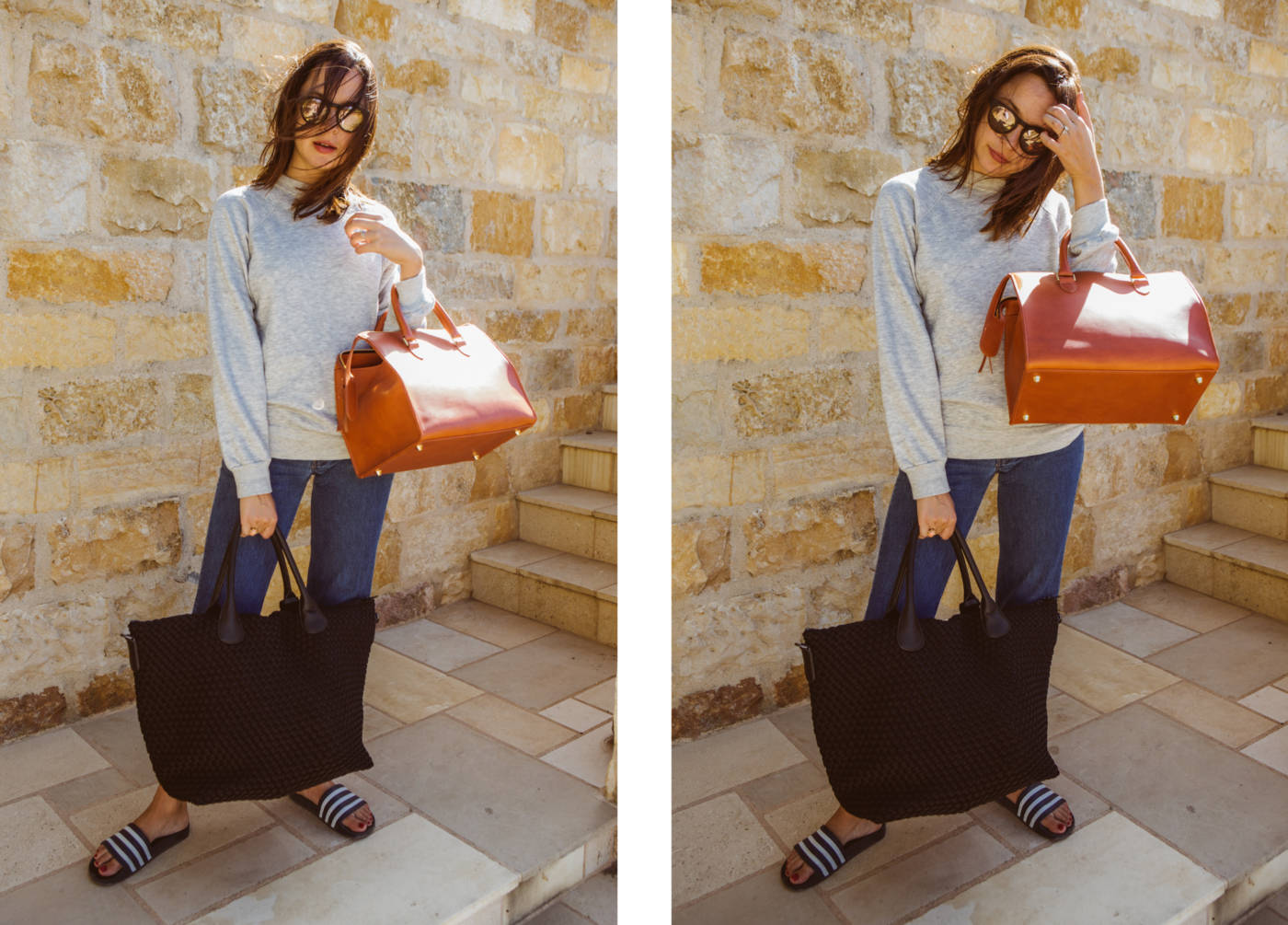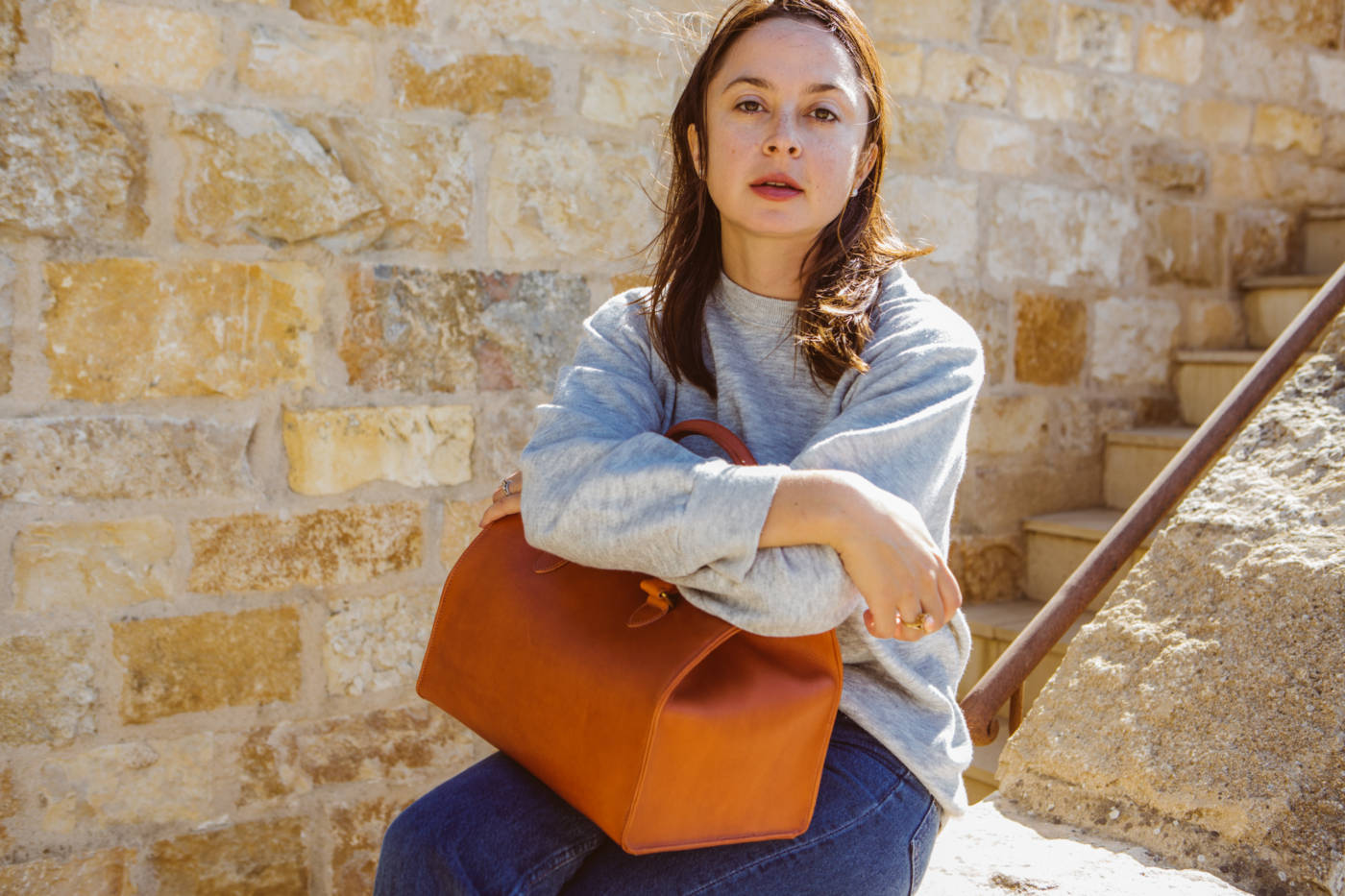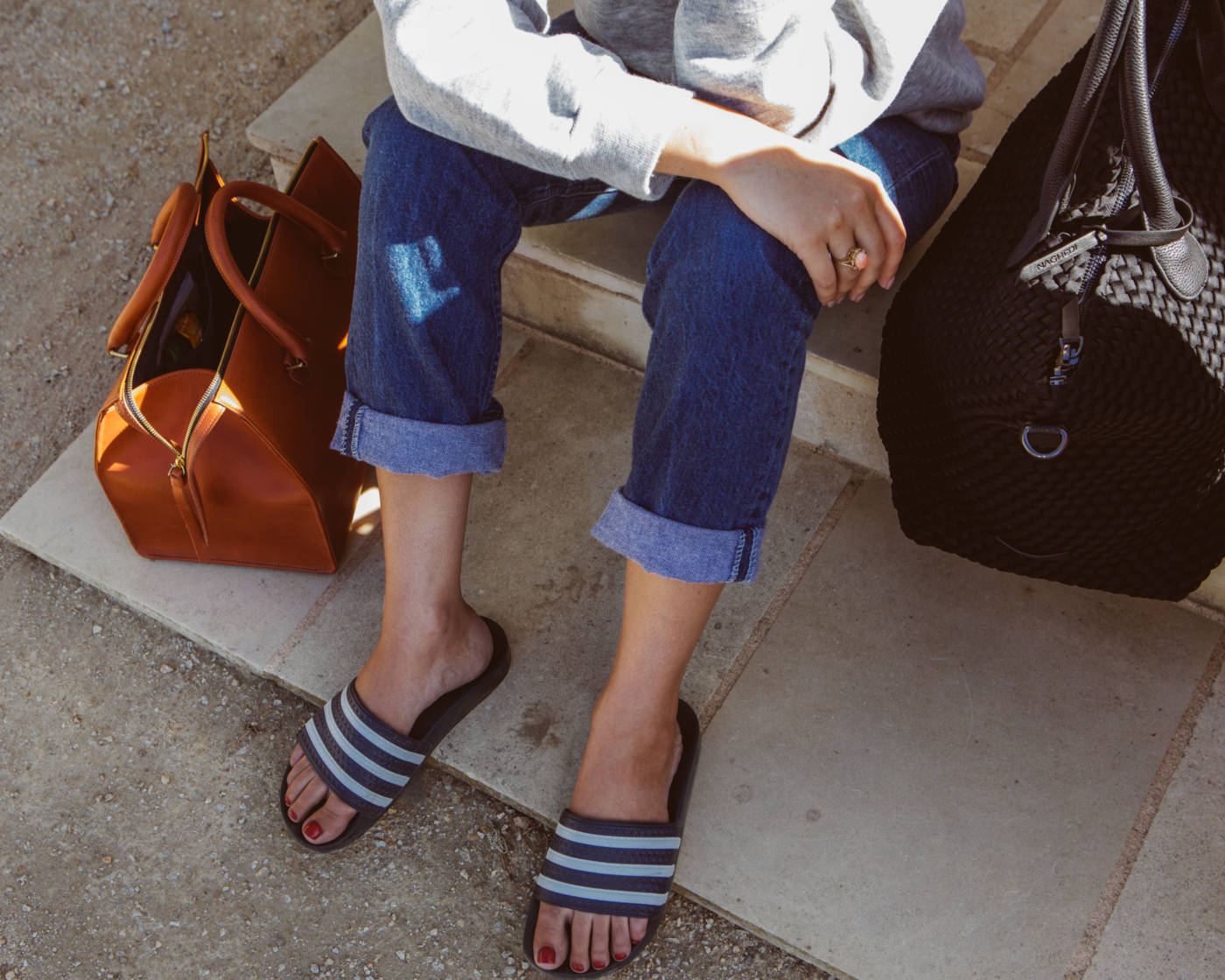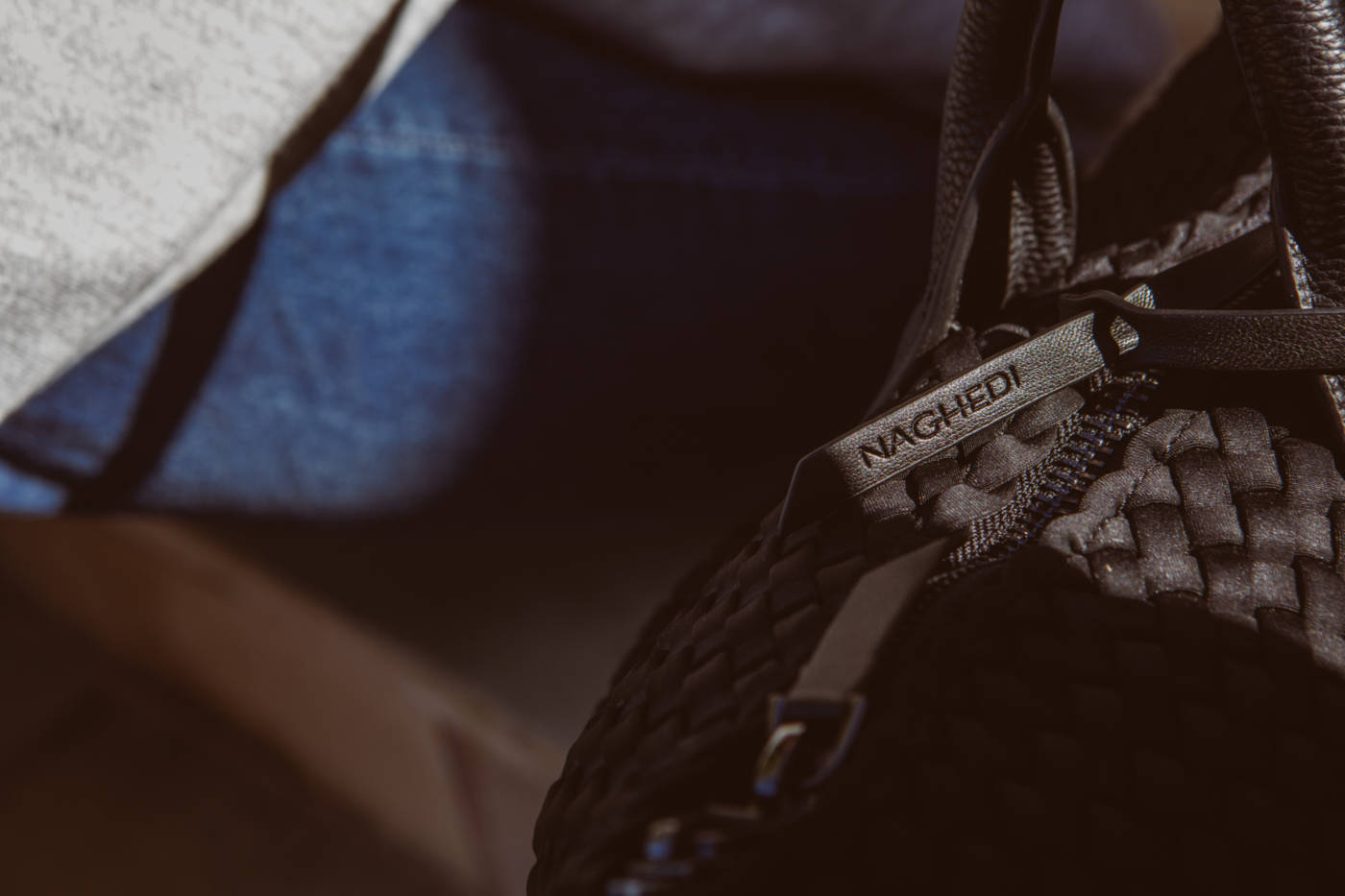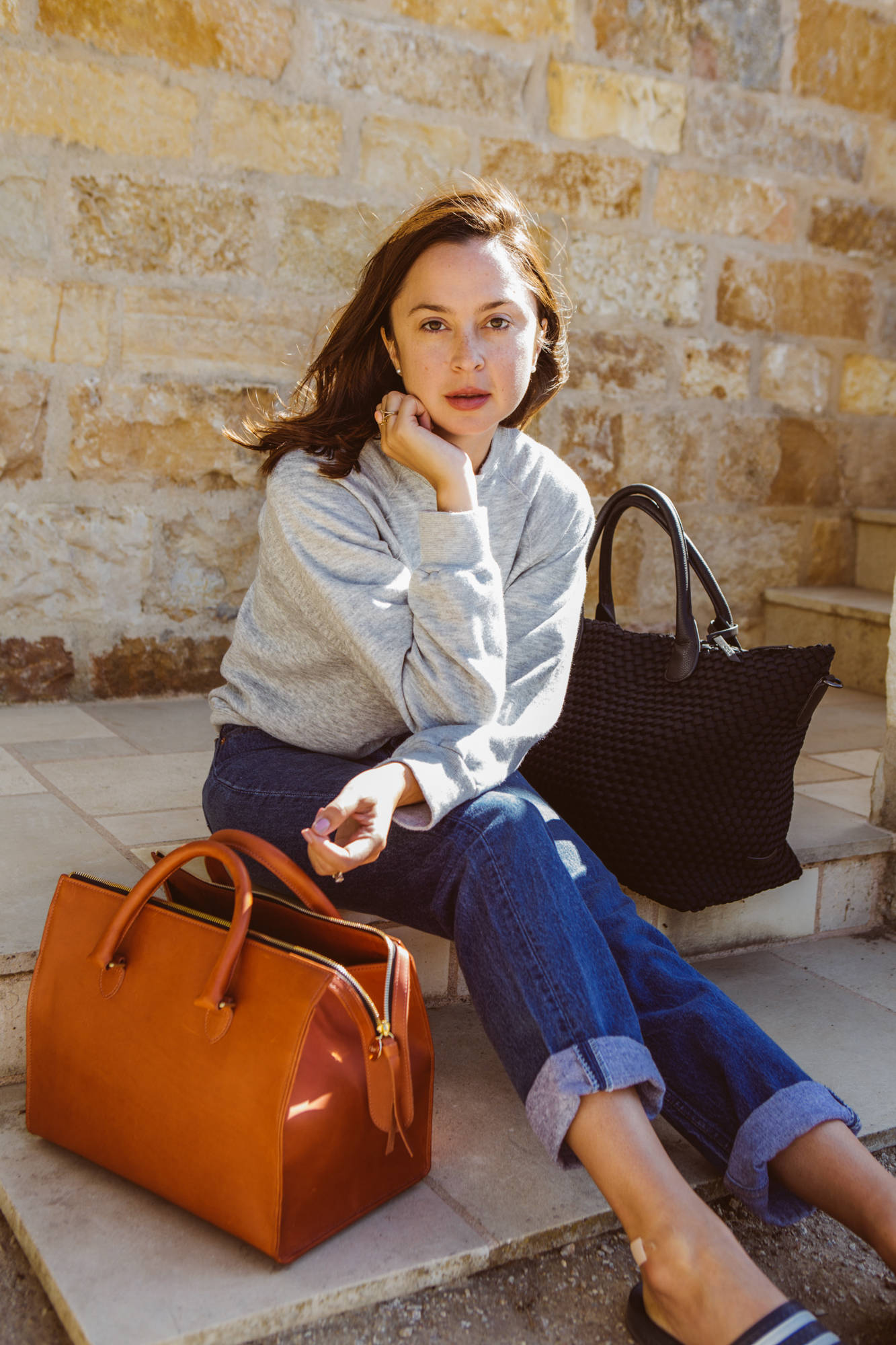 Clare V Sandrine Bag, Naghedi Weekend Tote, Adidas Slides, Vintage Levis, Reformation Jumper