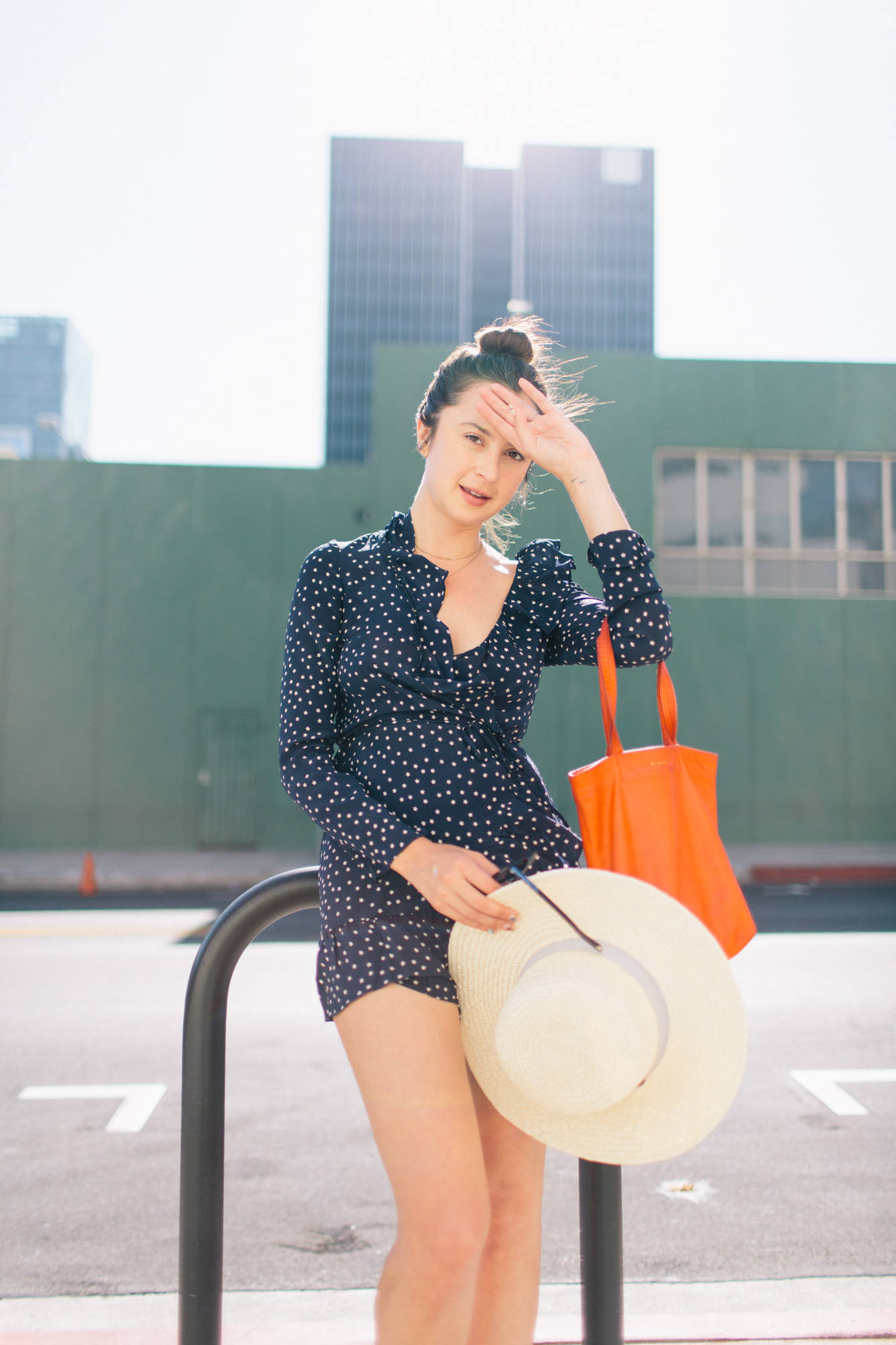 Photos by Mark Griffin Champion 
I don't do a lot of shopping in the traditional sense. Let me explain, as a blogger, brands send me new items to preview most weeks. Often I'm "shopping" off a digital line sheet or website of things they (designers) are interested in sending for me to shoot so while there is a certain amount of choice involved it's cut down on my own desire to go into stores and long for things like I've been doing since I was a child.
When I saw the Diane dress a few weeks ago all that changed. No one was offering her to me and yet I couldn't stop thinking about her.
I couldn't stop thinking about wearing this dress. Where I would wear it? How good it would feel. It just, you know I saw it and I thought this dress is so me. After a week of kind of like low-level fantasizing I remembered I had a meeting coming up and I wasn't exactly sure of what I was going to wear to it so I went ahead and  bought the dress and paid for rush shipping so that I would have it in time. Justification at it's finest.
When Diane showed up she was just a bit flimsier than I had imagined (unlined silk) and the thought of wearing her to a business meeting was definitely not an option unless the job I was interviewing for was girlfriend of older, rich gentleman.
I'm not sure I would even wear this dress to dinner with someone I didn't know very well. Which is to say that it wraps,  shows a fair amount of dêcollage and a gentle breeze sends it flying in many directions. But I love it. And I picked it. And it's so satisfying to want something and then get the thing.
It's kind of like when your a kid and your mom cooks you dinner every night. Most teenagers don't decide to take up an interest in the culinary but then you get out in the real world and can eat ramen or bolognese or tacos every night and it just feels like freedom. Or like when your new boyfriend is really into music so two years pass and you realize that you haven't gone to the record store and listened to any new music or picked anything you liked out in two years cause you've kind of just been putting it on your partner to be the "music person" in the relationship.
It's good to remember who you are and what you like. And then to buy the thing and wear it.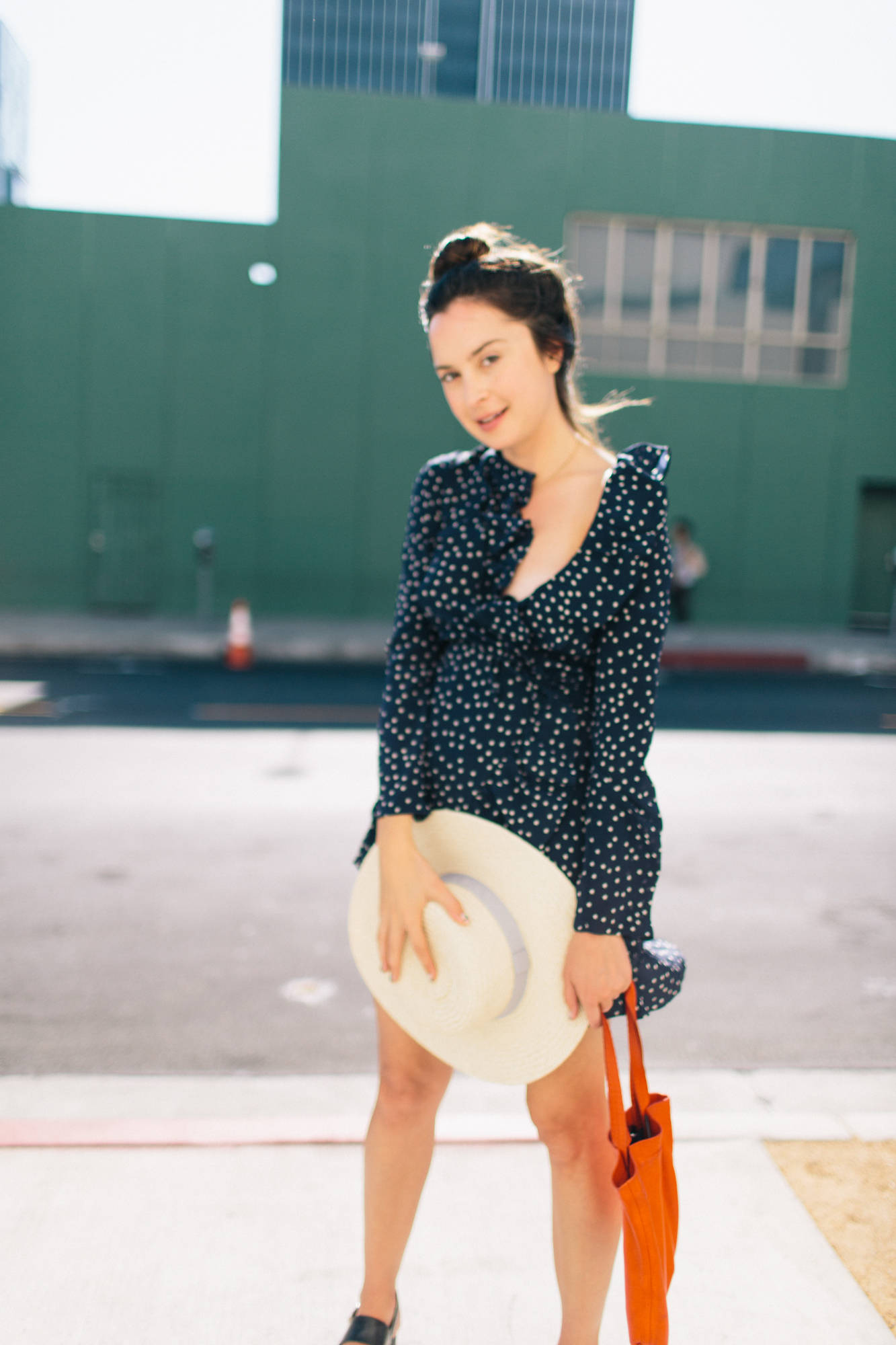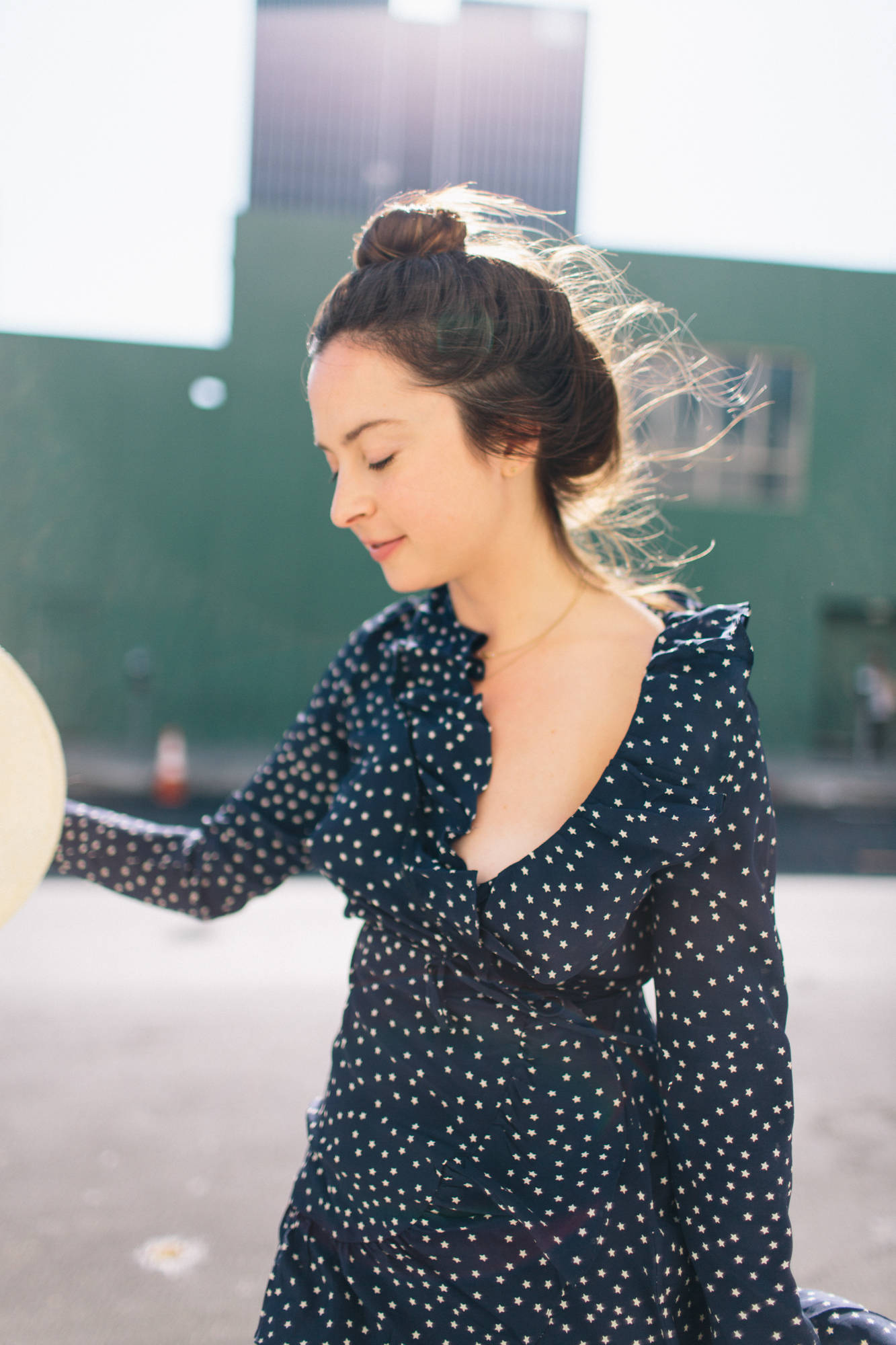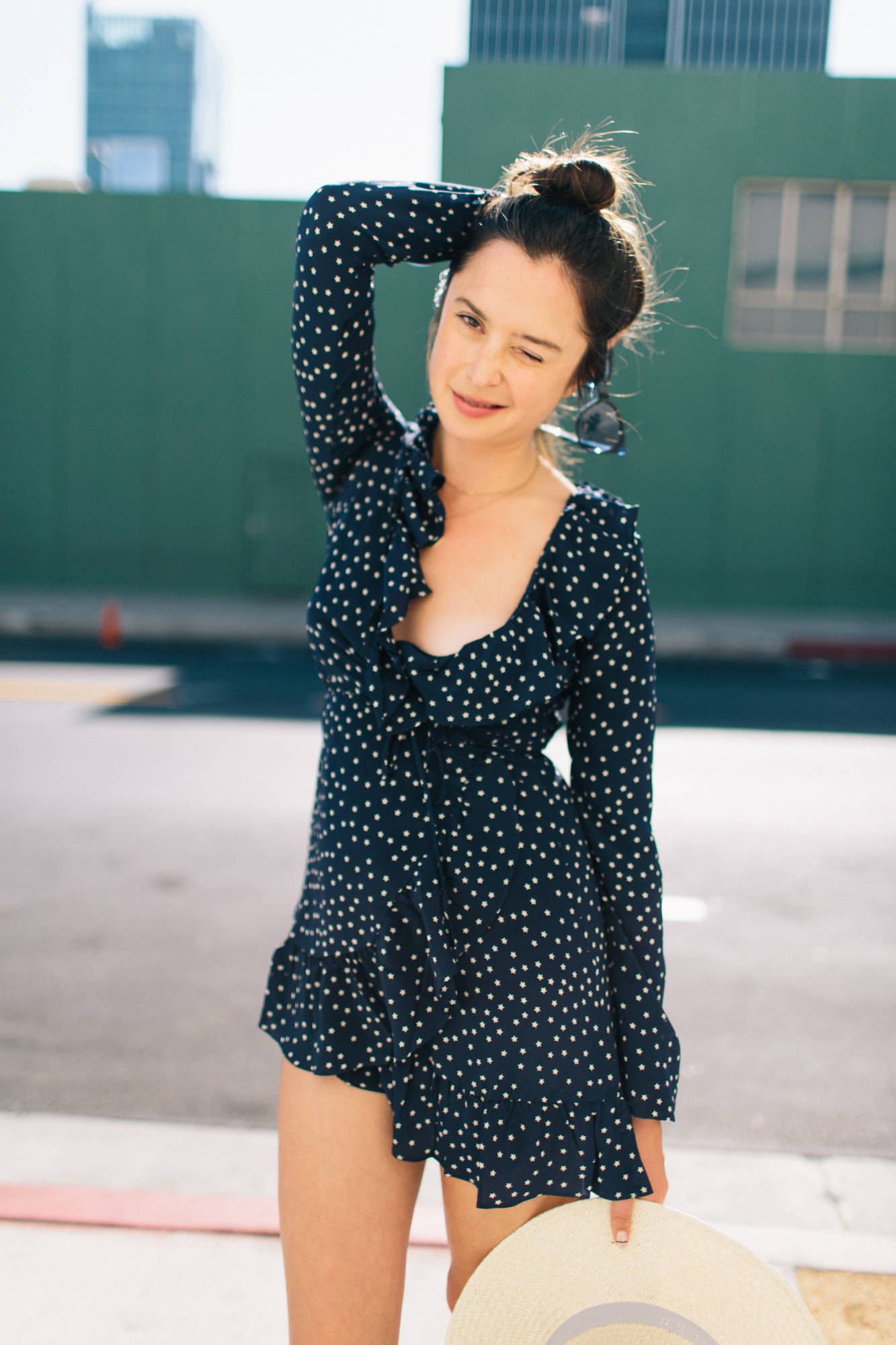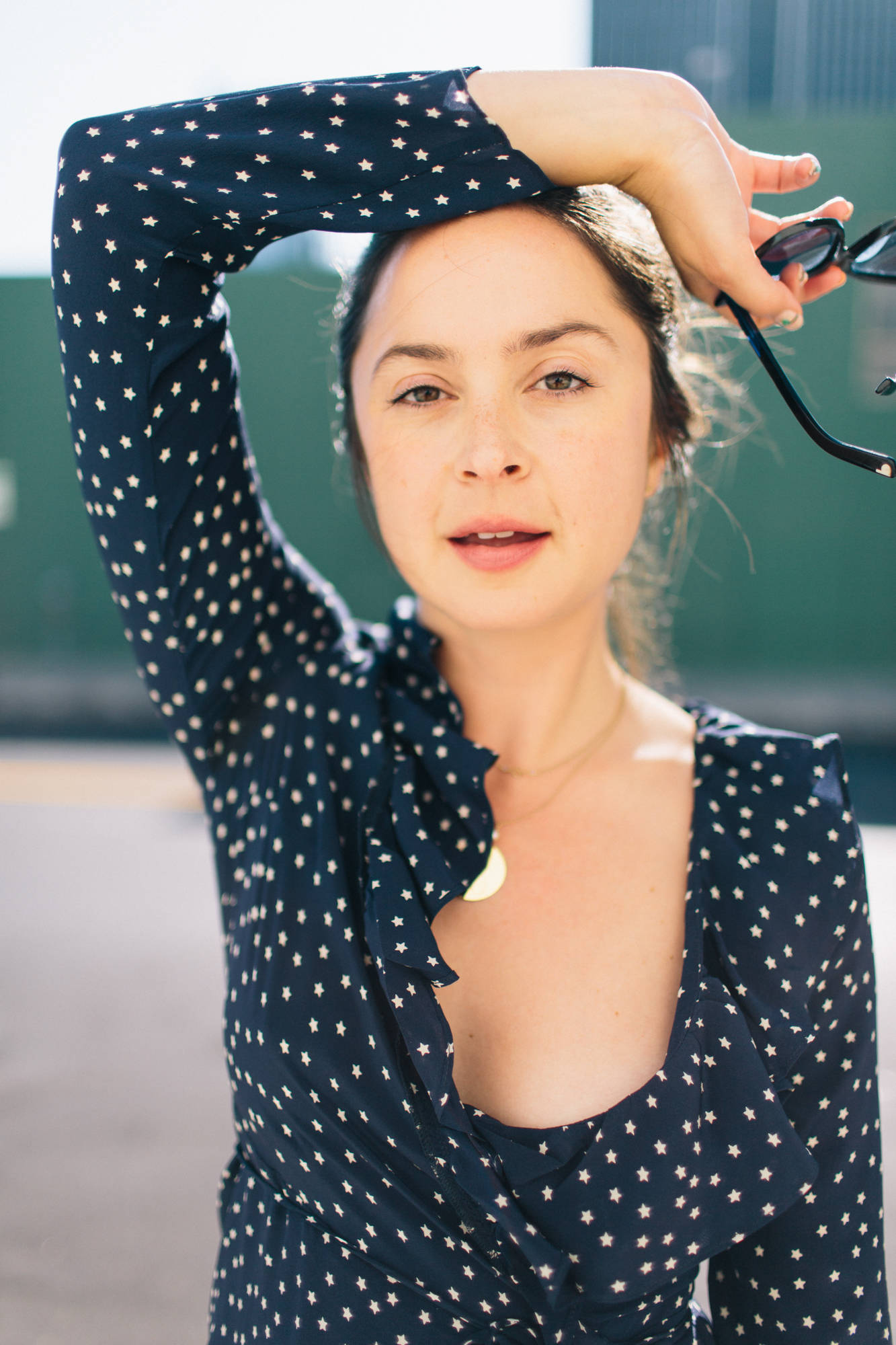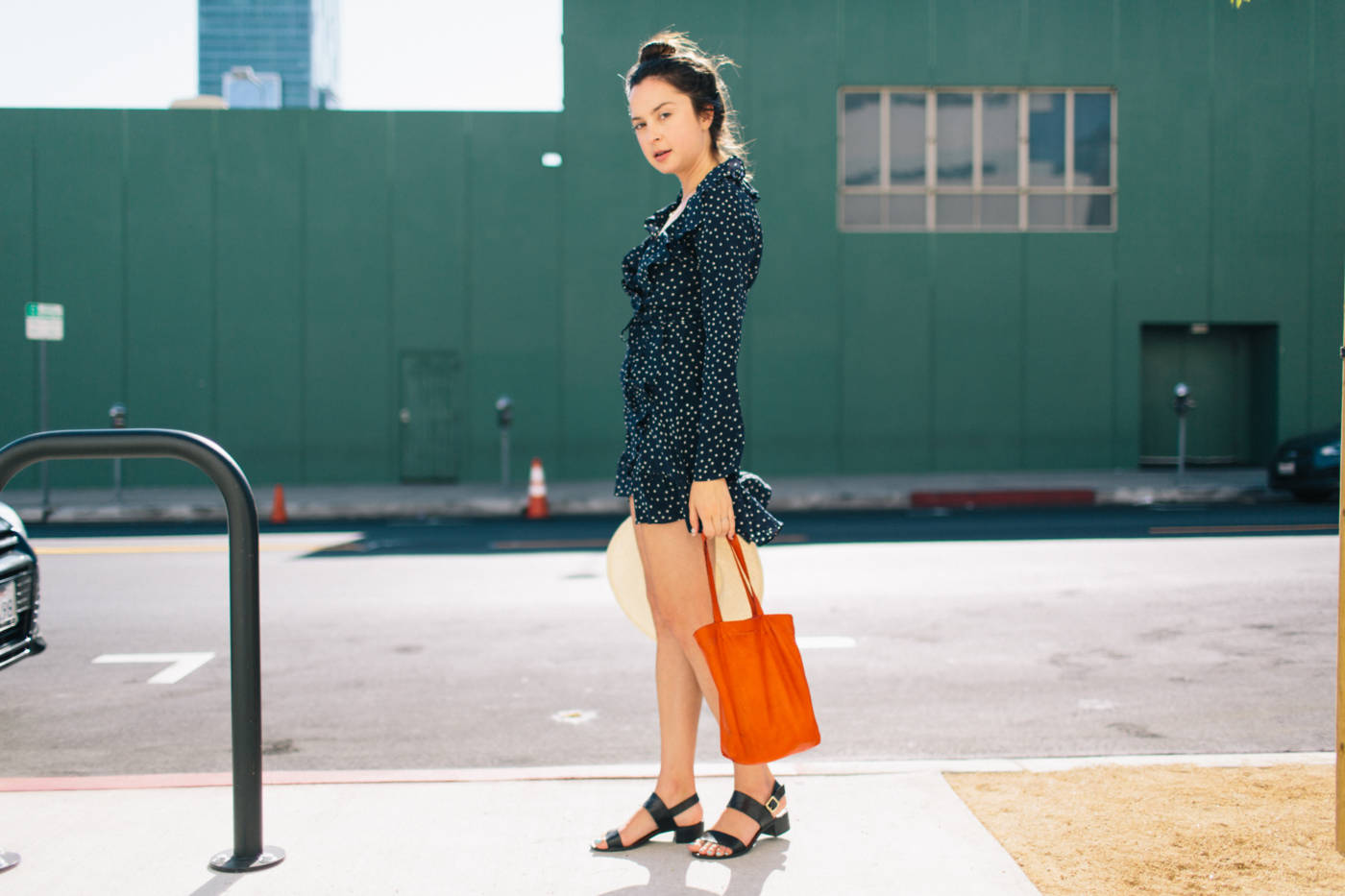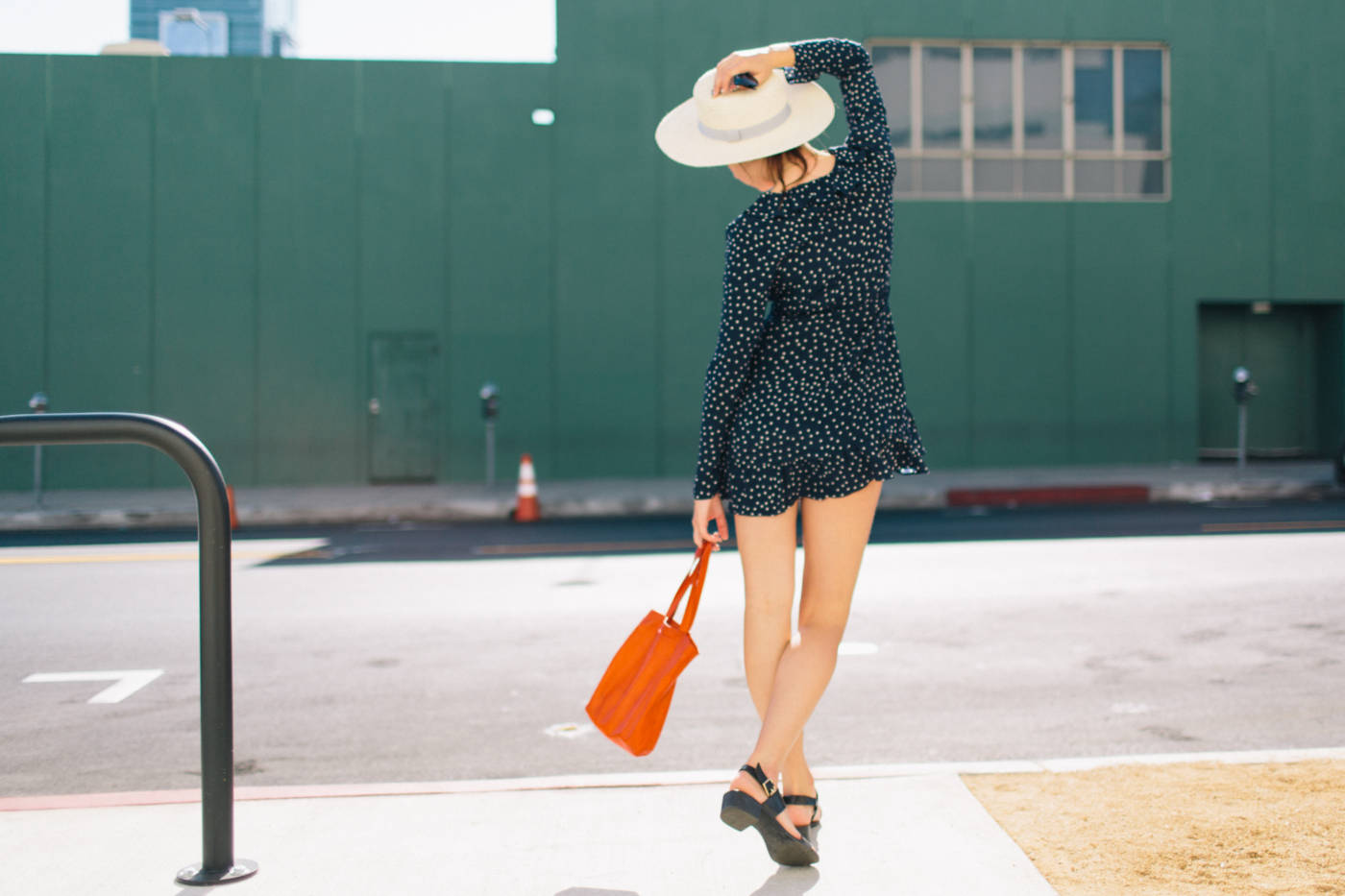 Dress Réalisation Par, Shoes Seychelles, Hat Hat Attack, A Necklace Delicate Raymond, Bag Clare V.