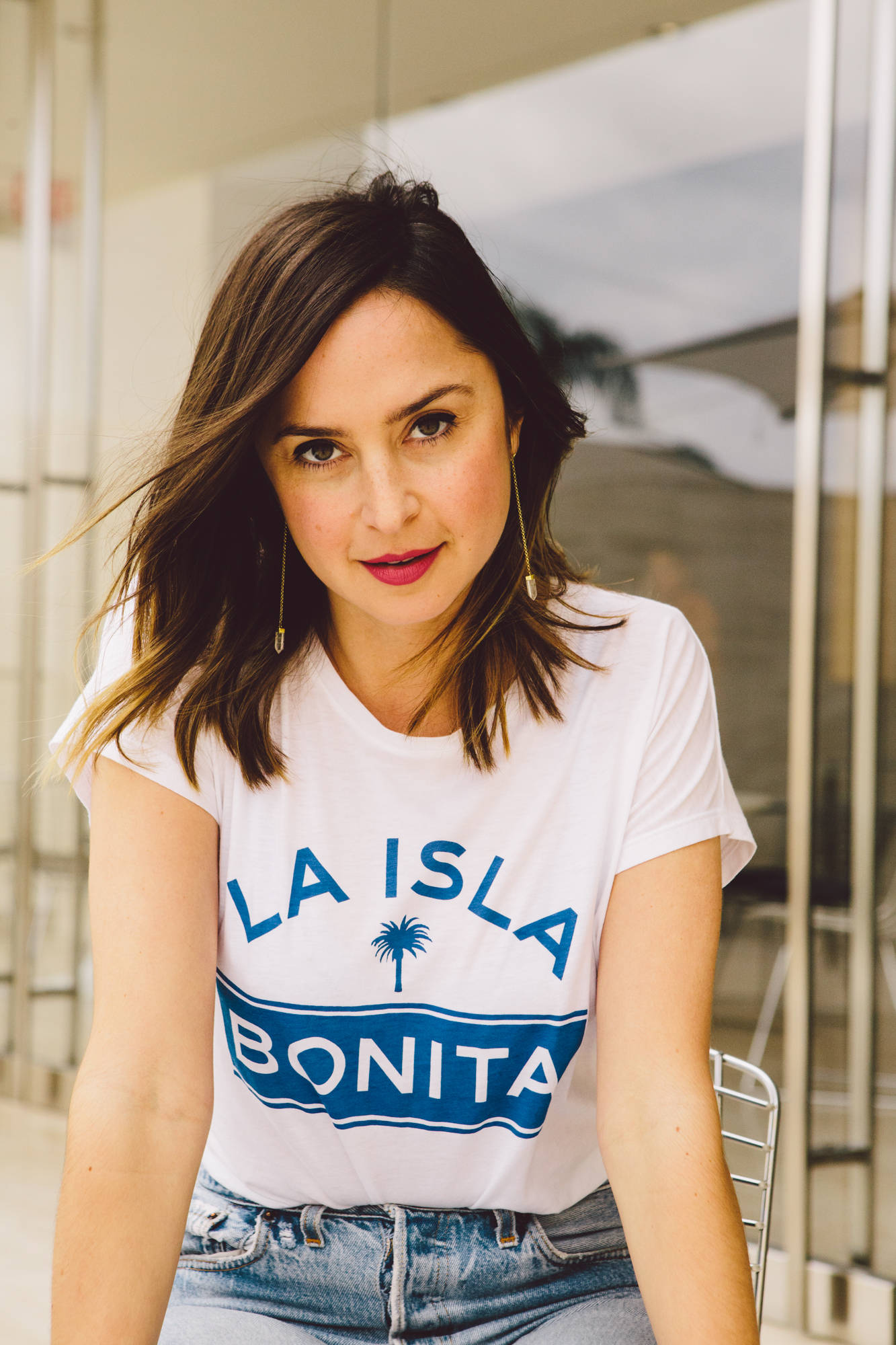 Lately I'm all about keeping it simple which is why I recently changed my instagram bio to simply "actress with a blog." I have this fantasy that having a low but respectable and engaged amount of followers is going to become the cool new thing kind of the way it was cooler to have that small brick and mortar shop that only dope people knew about as opposed to say owning Macy's. Maybe it's just how I get to sleep at night with my paltry 4200 followers. Haha IDK! Truthfully if 100,000 eyeballs were looking at this site everyday I'd probably be freaked out and think way too much about what I was writing. I've been known to delete a snap chat for fear it might offend someone and I really hate living that way. Overthinking.  Trying to people please etc.
I had such a bomb time unplugging in NYC last week that I felt inspired to delete all of my social media accounts. It was another fantasy I guess because instead I'm writing a blog post about the experience which I will then share on my social media channels. Am I the only one who feels conflicted about technology? I so envy Julia Roberts saying in InStyle Magazine this month that she's not on instagram. If I was Julia Roberts I wouldn't be on instagram either! I basically just want to become successful enough to be allowed to disappear. That's the new dream right? To be able to vanish from the internet and still be able to get a job.
Mario Badescu was kind enough to invite me in for a facial while I was in town and it rocked my world! Irina was on point with the extractions and she also taught me some helpful tips, she was all "you need to do more masks" and I was like "I don't have time!" and she was all "just put it on 20 minutes before you get into the shower." Genius.
The purpose of my trip to New York was the opening night of my sister's play Friend Art at Second Stage. I had a chance to see another great play, The Effect while I was in town and was also able to do a reading of a new play, Lodge (also by my super talented sister) at Primary Stages. It always amazes me how much I still love to act. I've been doing it for as long as I can remember and still feel like a day spent in a rehearsal hall with a bunch of other actors trying to tell a story is exactly what I need. I'm also grateful to have commercial jobs that can facilitate trips to New York and theater. Have you seen my work with this flamingo dude?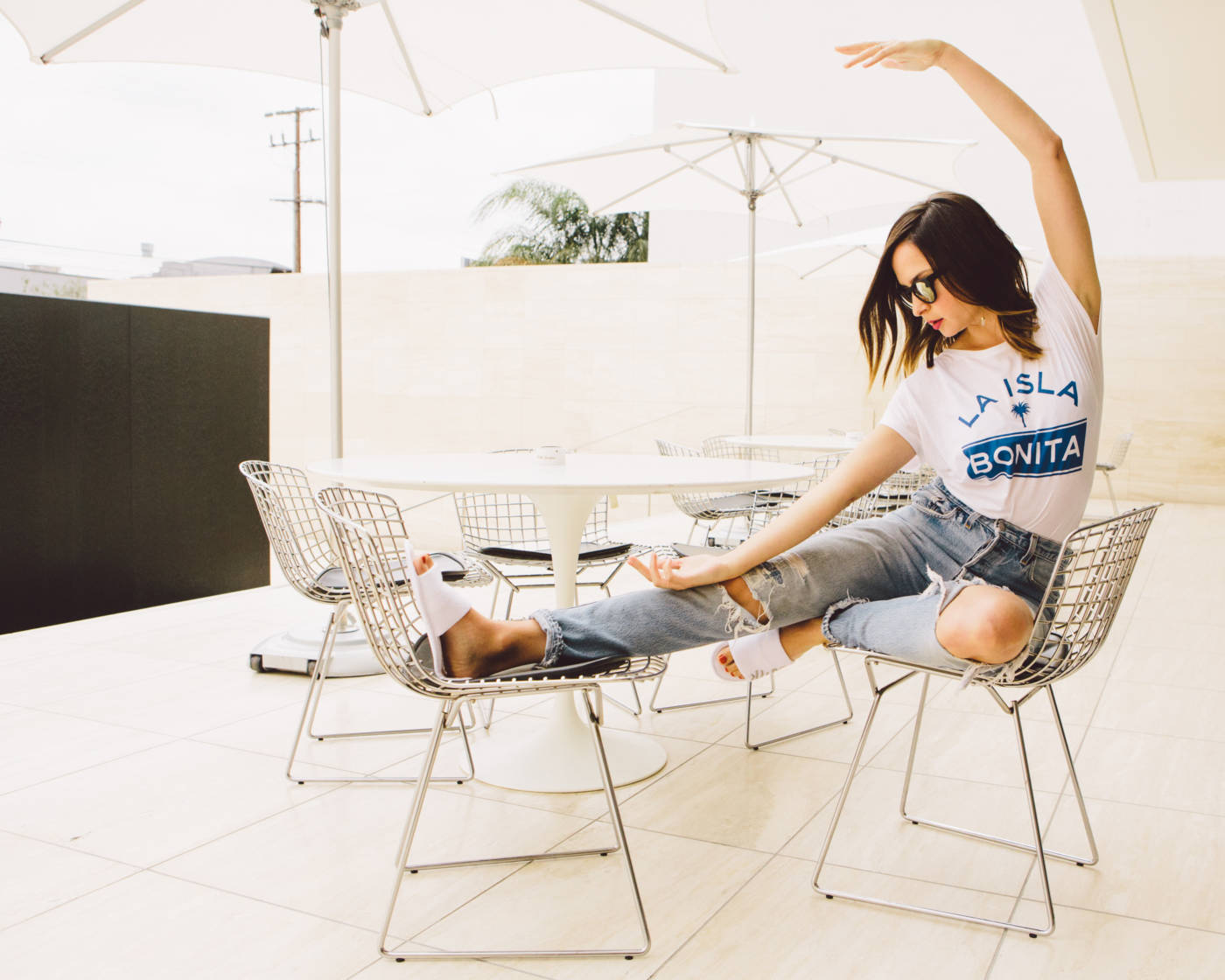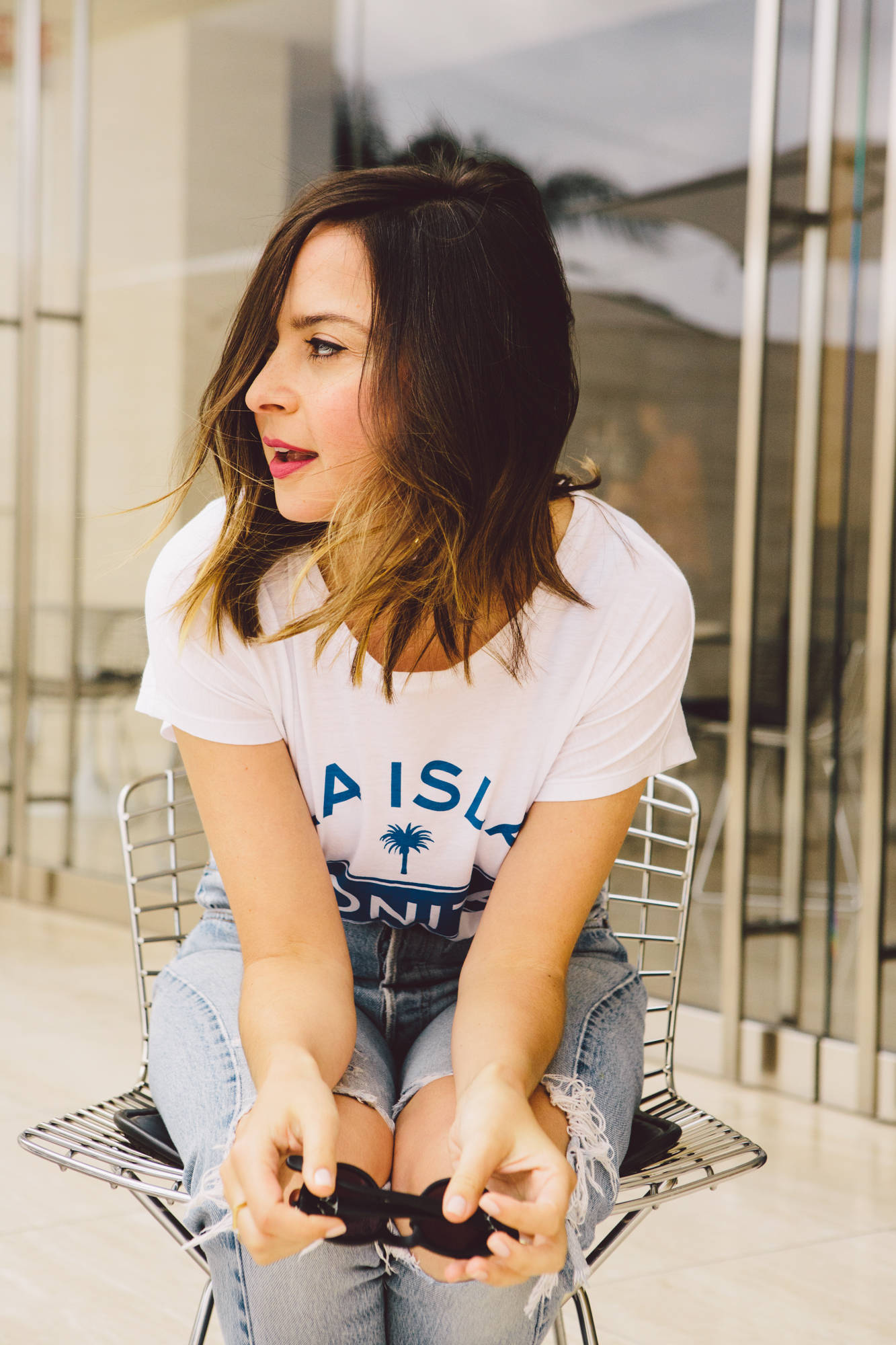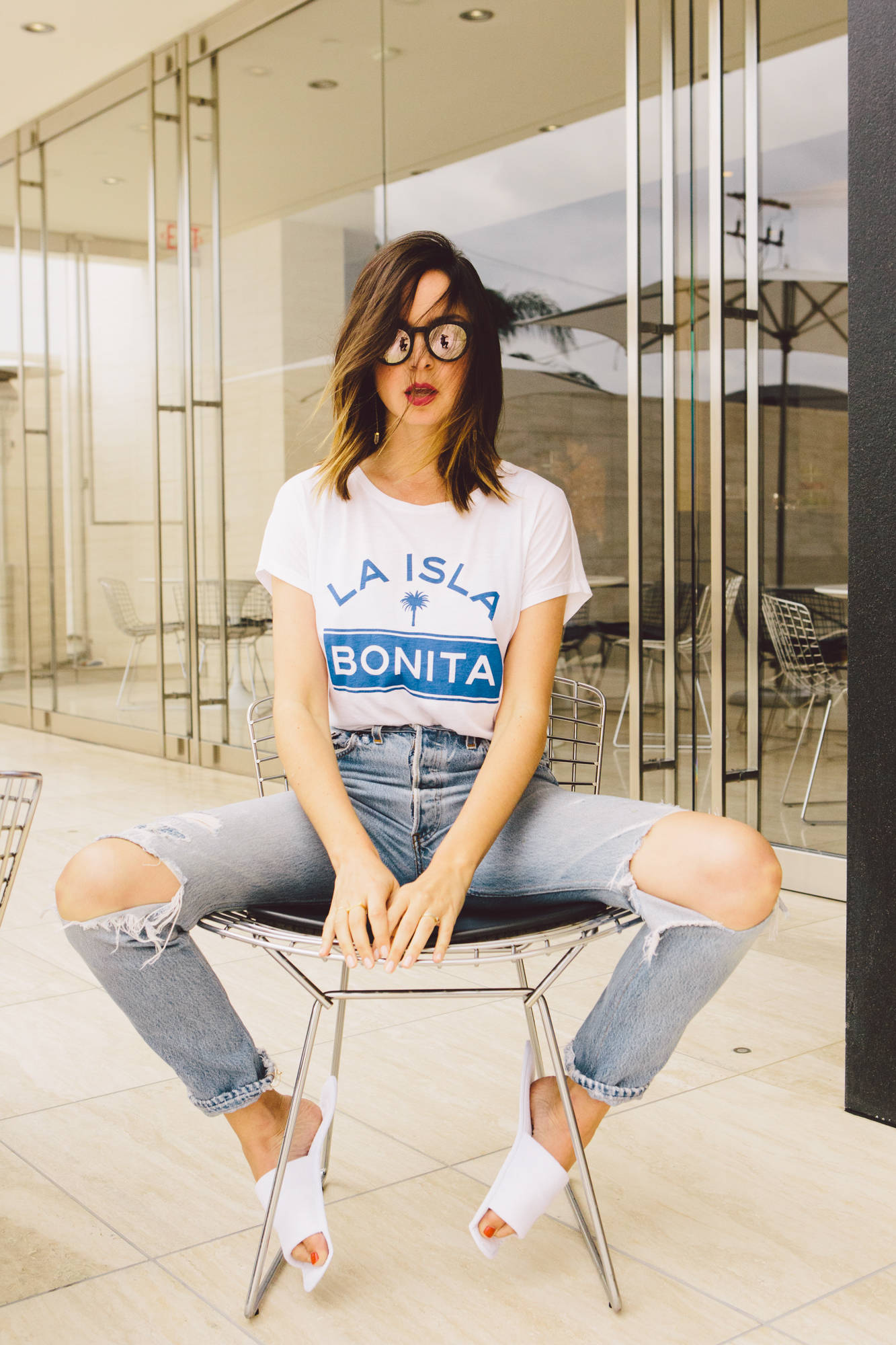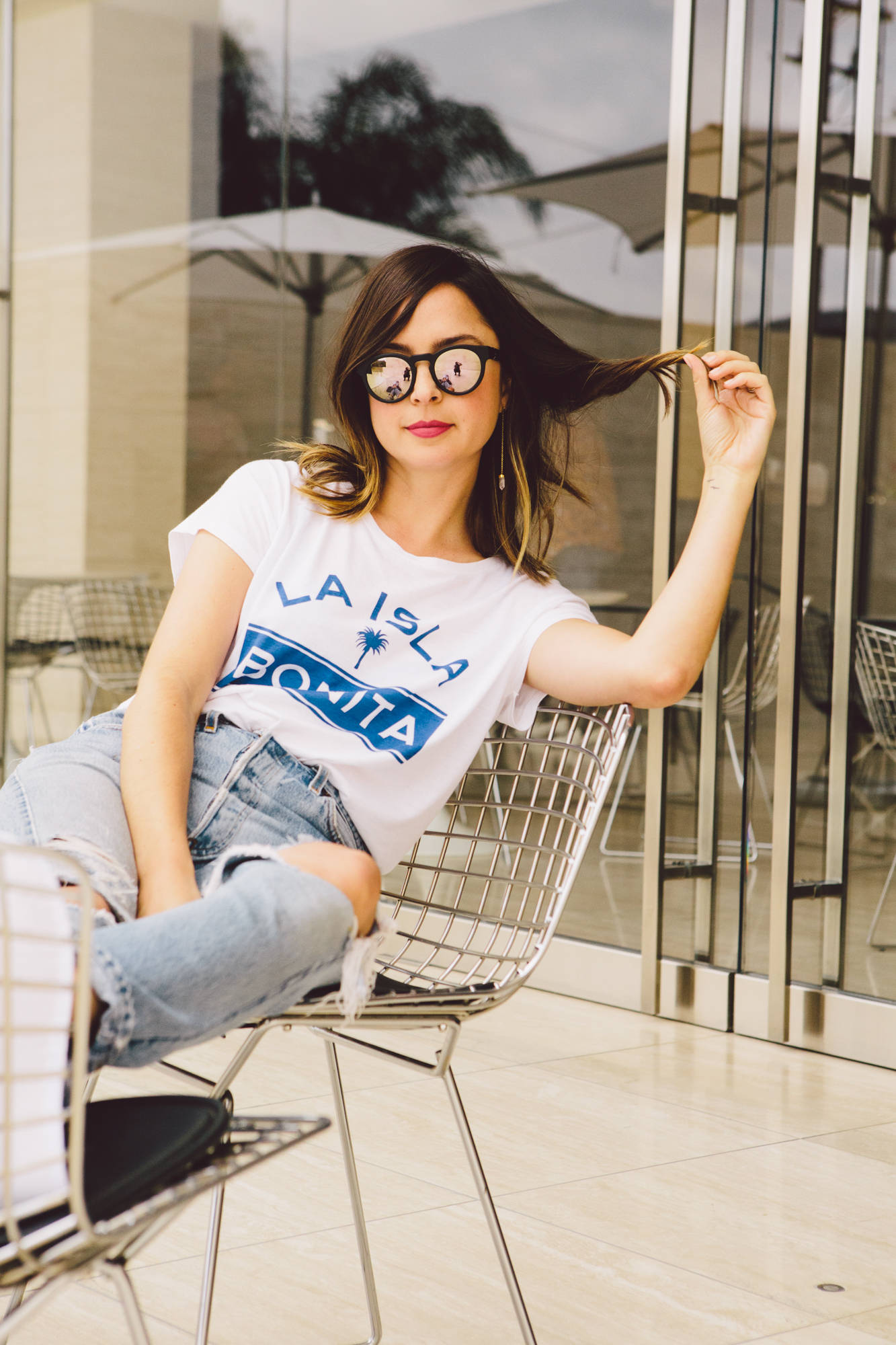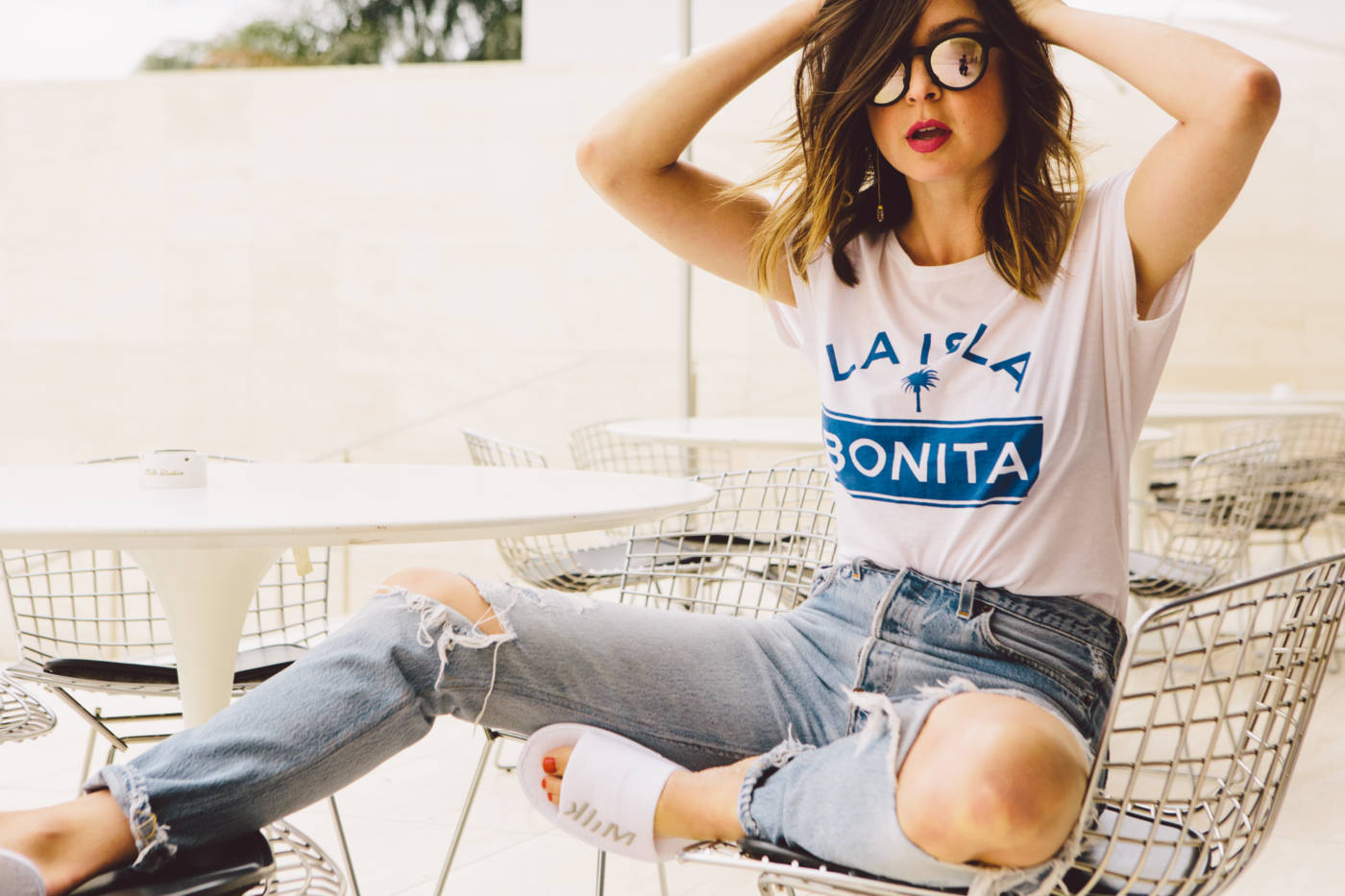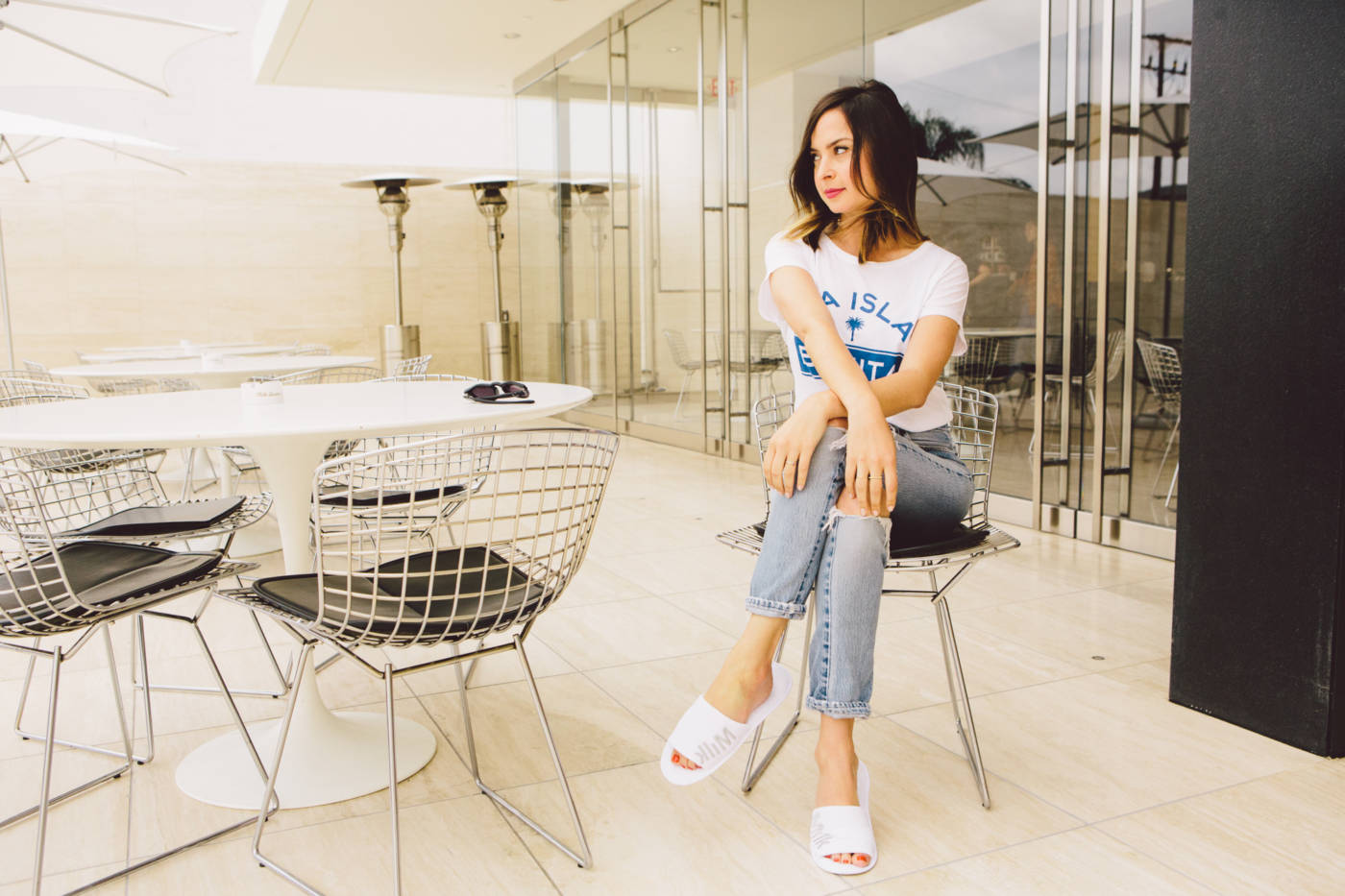 Top South Parade, Jeans Re/Done, Earrings Krystle Knight Jewelry , Sunglasses Westward Leaning
Photographer Mark Griffin Champion
Makeup by Monica Alvarez
Shot at Milk Studios