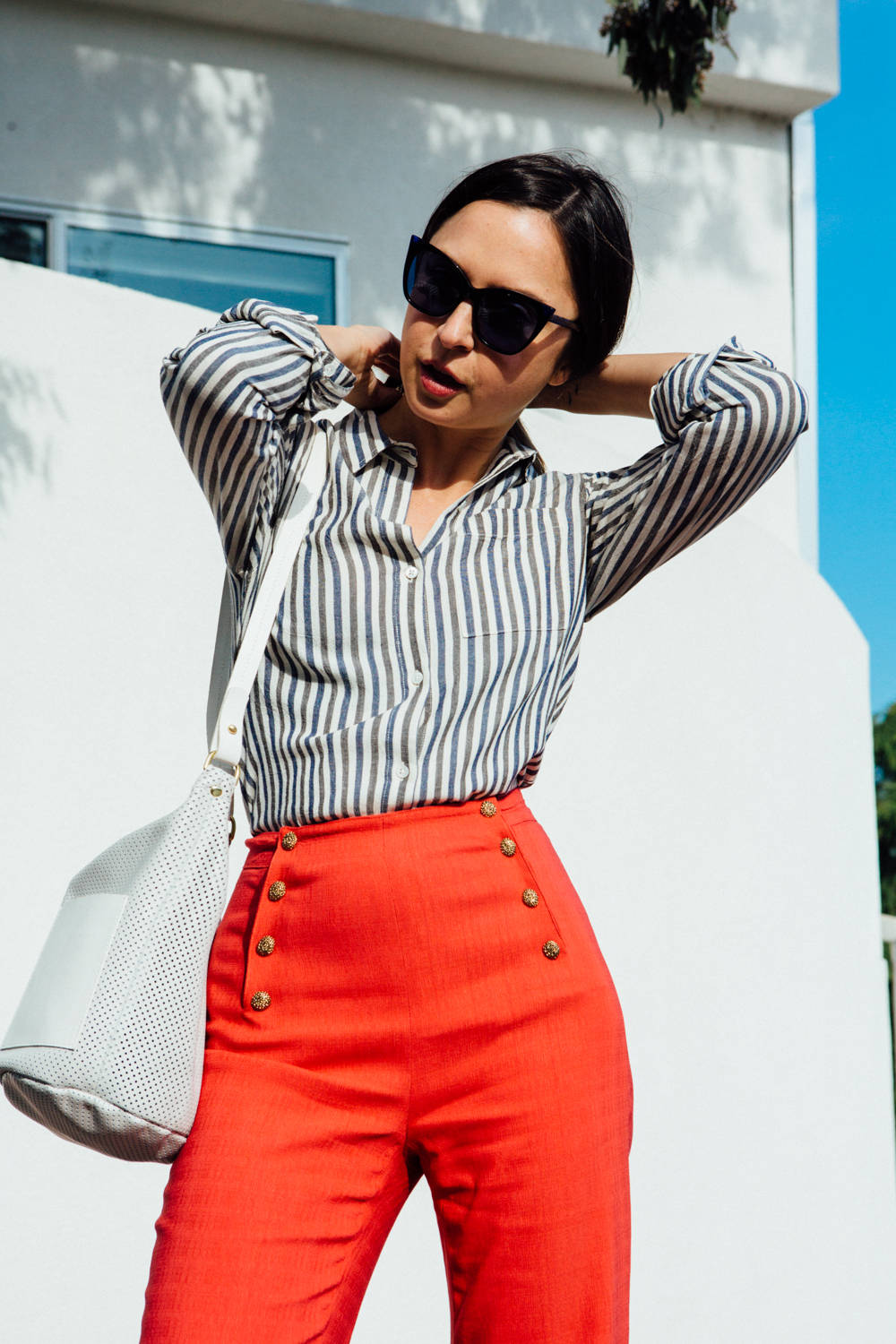 I really didn't know what I was going to write about this week. I thought about doing a silent post aka just pictures but then I knew my sister would get annoyed because she comes here for my brilliant musings. Then it came to me… LEMONADE! My husband and I rushed home from a birthday party on Saturday night and watched it at 12am, needless to say we were both impressed. Beyoncé got lemons and she made some lemonade all right.
In case anyone's been on a silent retreat for the last seven days Beyoncé released a new visual album this weekend which touched on some very personal subjects including marriage, infidelity and being a black woman in America. It's stunning. Check it out!
A friend revealed on snap chat that she was shocked and disappointed that the rumors about Queen Bey's marriage were true. I was shocked that my friend hadn't seen the writing on the wall sooner. I mean you don't beat up your brother-in-law in an elevator because he stole your Twizzlers.
Here's the thing. You can't "run" another person. When Jay-Z raps in Drunk In Love "Eat the cake Anna Mae" I was confused until I realized it was a reference to Ike and Tina Turner's relationship. "Wow. Kind of a weird thing to reference in a song with your singing wife" I thought while continuing to blast the shit out of that song for months and months and months.
But maybe it's all part of the evolution of Beyoncé herself, it's her journey. We always want to make our idols perfect. Madonna, Beyoncé, Stevie Nicks those women are queens but they've also probably experienced their fair share of heartbreak. It's part of what makes them great artists and real women. I think it's really cool that Beyoncé made herself vulnerable to the world and in my eyes she's a more authentic queen because of it.
Photos by Mark Griffin Champion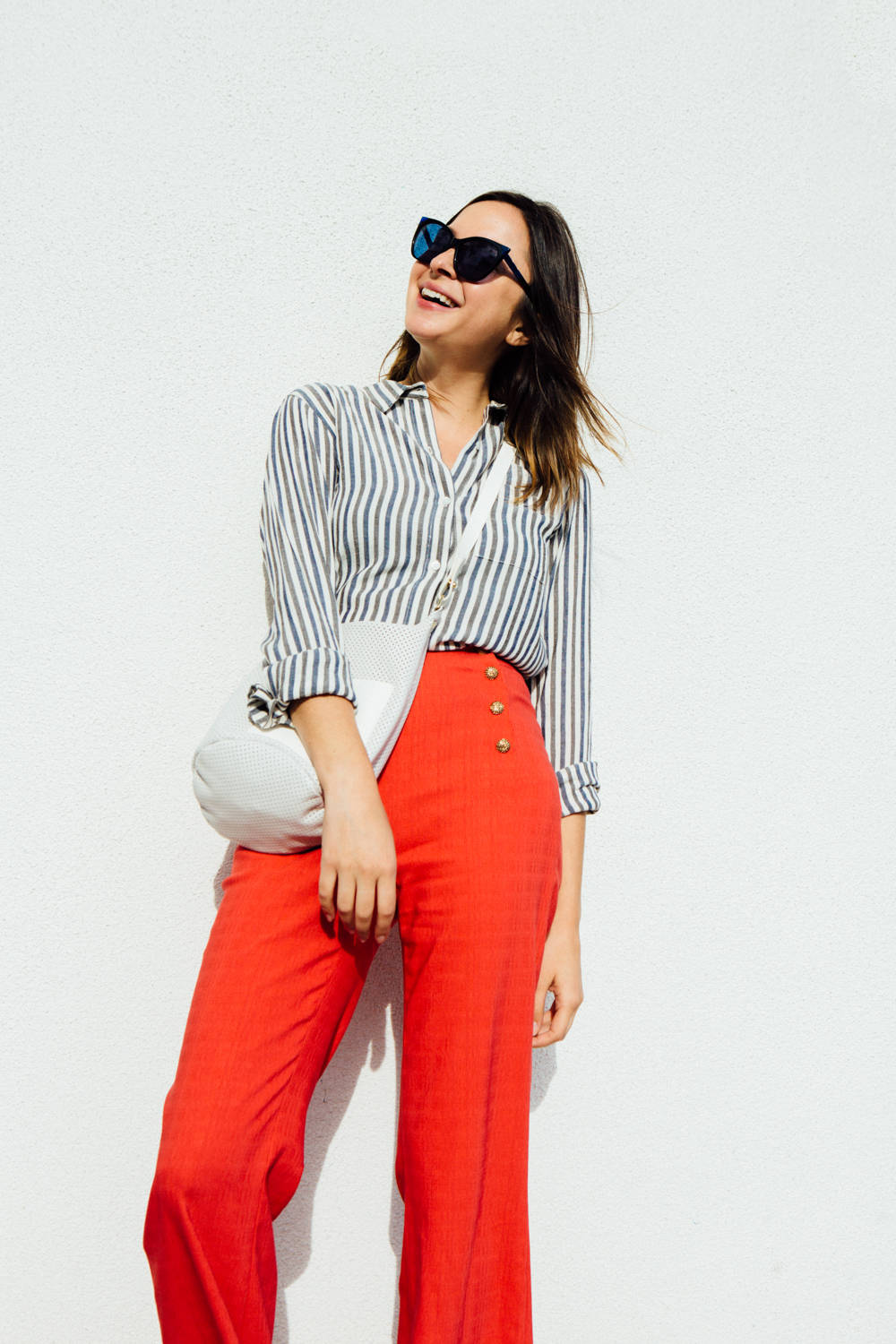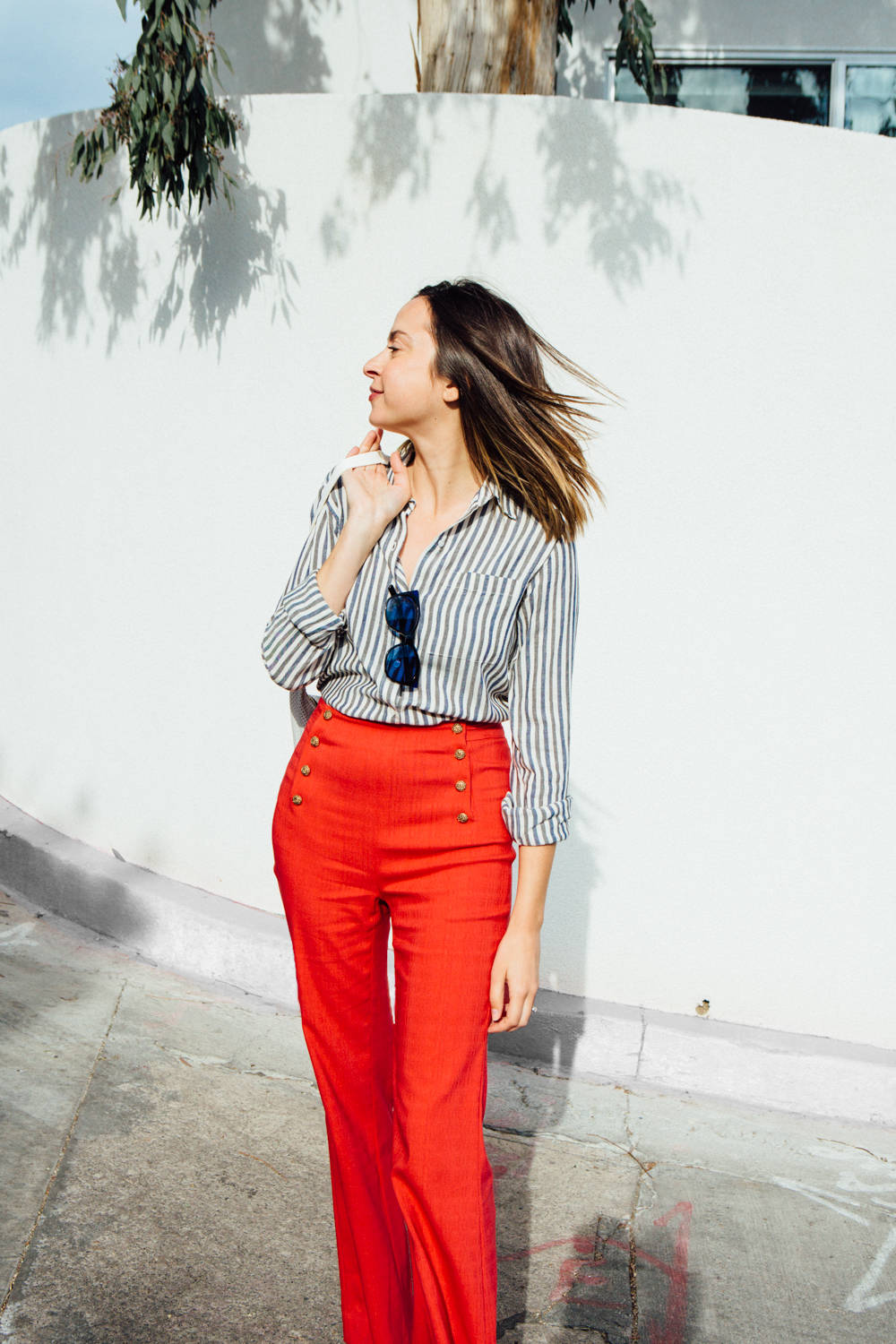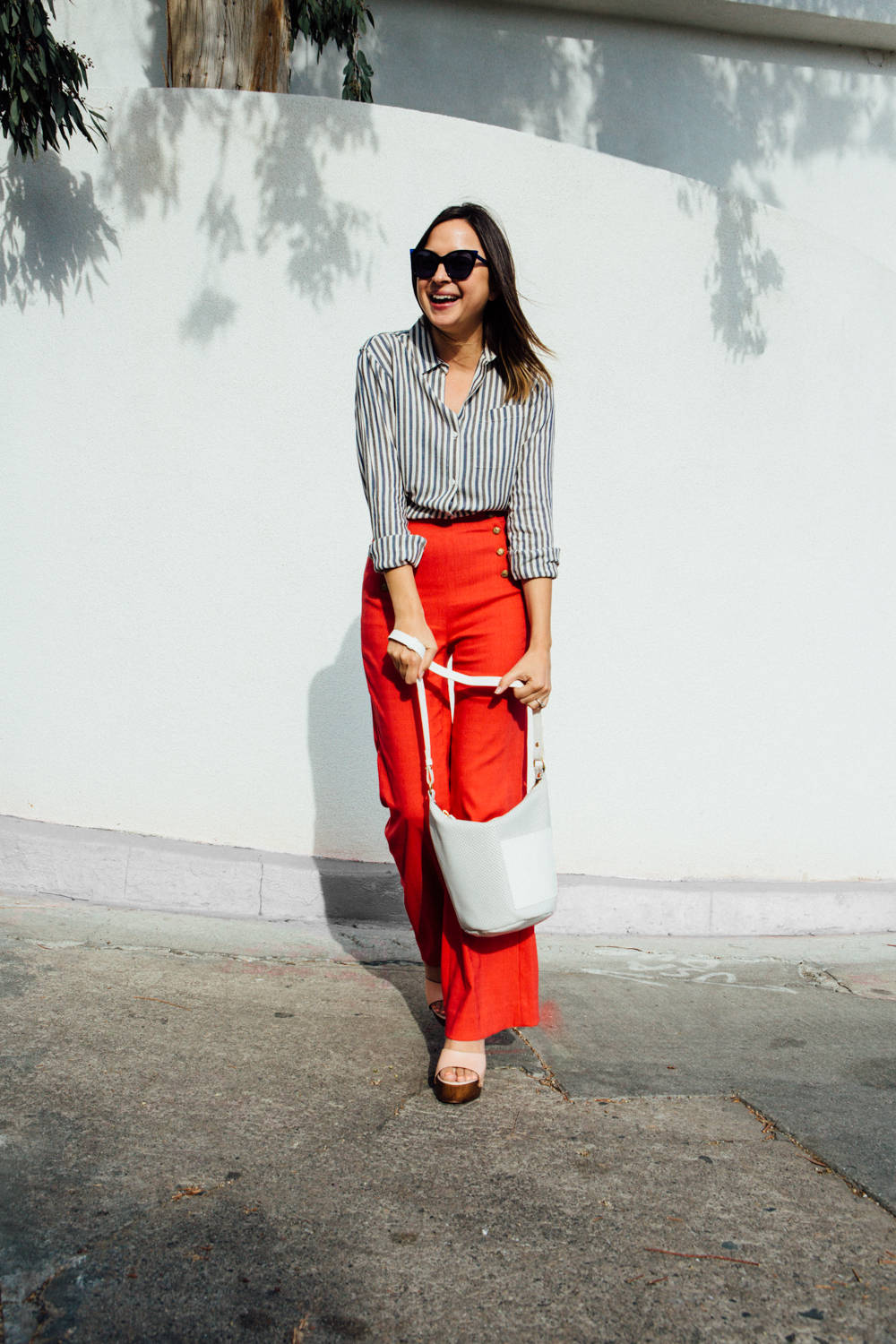 Top and Bag both from Clare V, Pants Corey Lynn Calter found at Crossroads Trading Co. Shoes Kenneth Cole, Sunglasses Pared Eyewear
[show_shopthepost_widget id="1570867″]