Austin is an adorable city filled with friendly people, good food and many unique shops. On this trip I discovered the South First neighborhood. After some noodles and spring rolls at Elizabeth Street Cafe I made a beeline for Gourdough's Donuts. I can happily report that their cinnamon and sugar doughnut with honey butter dipping sauce is one of the best things I've ever eaten. Damn that donut made me happy. Similarly, Austin is a city that just makes me happy. Below are some favorite stores.
Teysha 1801 South First Street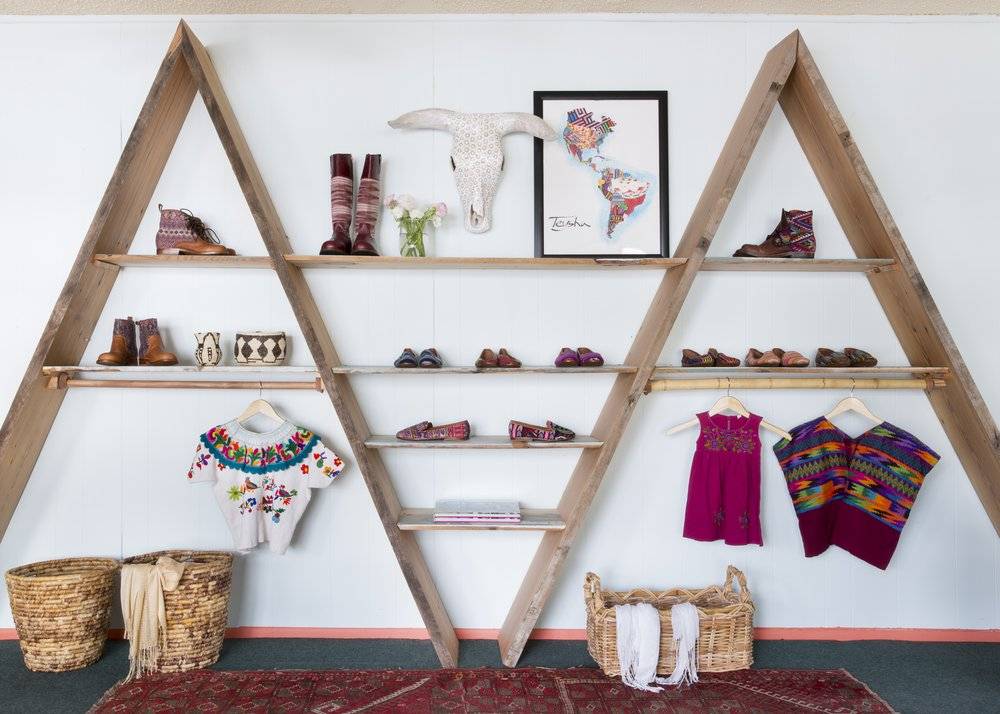 My sister in-law got me a pair of smoking slippers from Teysha for Christmas and I'm totally in love with them. I featured them in this post.
Esby 1601 South First Street 
Esby is a minimalist clothing line based in Austin. They also offer their own line of candles, delicate gold rings from various designers and some housewares.
Take Heart 1111 East Eleventh St.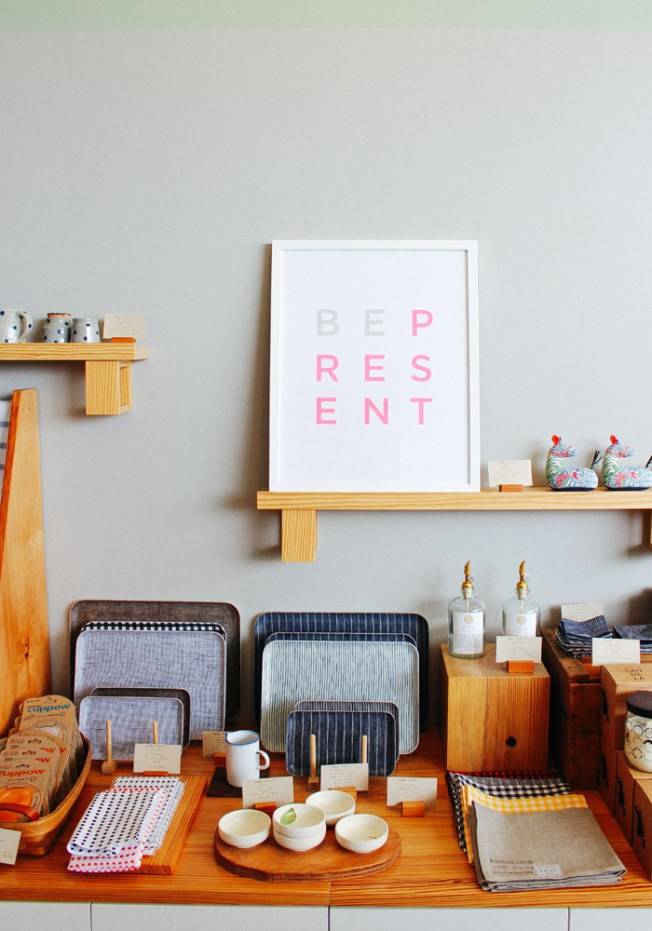 Take Heart reminded me of General Store in Venice. It's right next to Charm School Vintage and The Blue Dahlia Bistro. They have a great selection of incense and candles.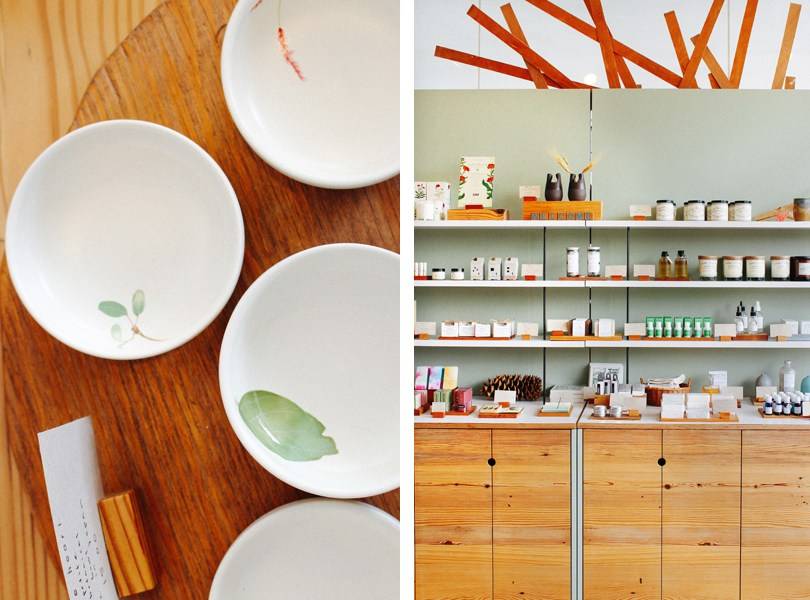 Images via  Tide + Bloom 
Garment Modern + Vintage  701 South Lamar Blvd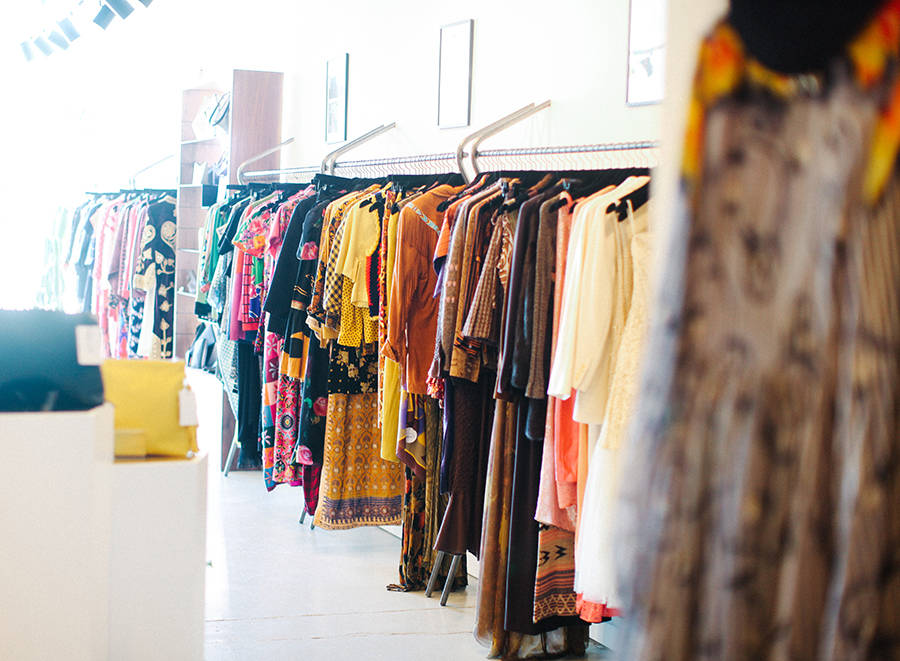 Image via  Sea Of Shoes 
Garment has beautifully curated vintage and I found a gorgeous 1940s dress here. Definitely worth the trip and right next door to Nannie Inez.
If you go to Feathers on South Congress you must stop at HopDoddy's for their delicious burgers, fries, salads and shakes. People line up around the block so I suggest going around 4pm for an early dinner or late lunch.
Feathers 1700 South Congress Avenue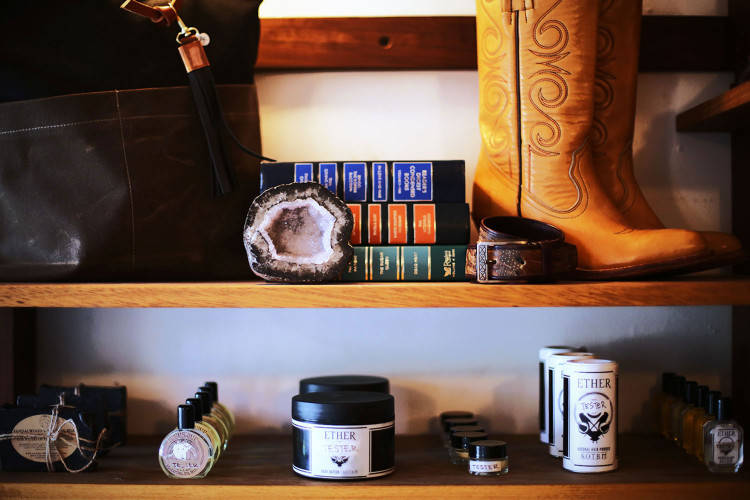 Image via  The Glamourai
Nannie Inez 701 South Lamar Blvd