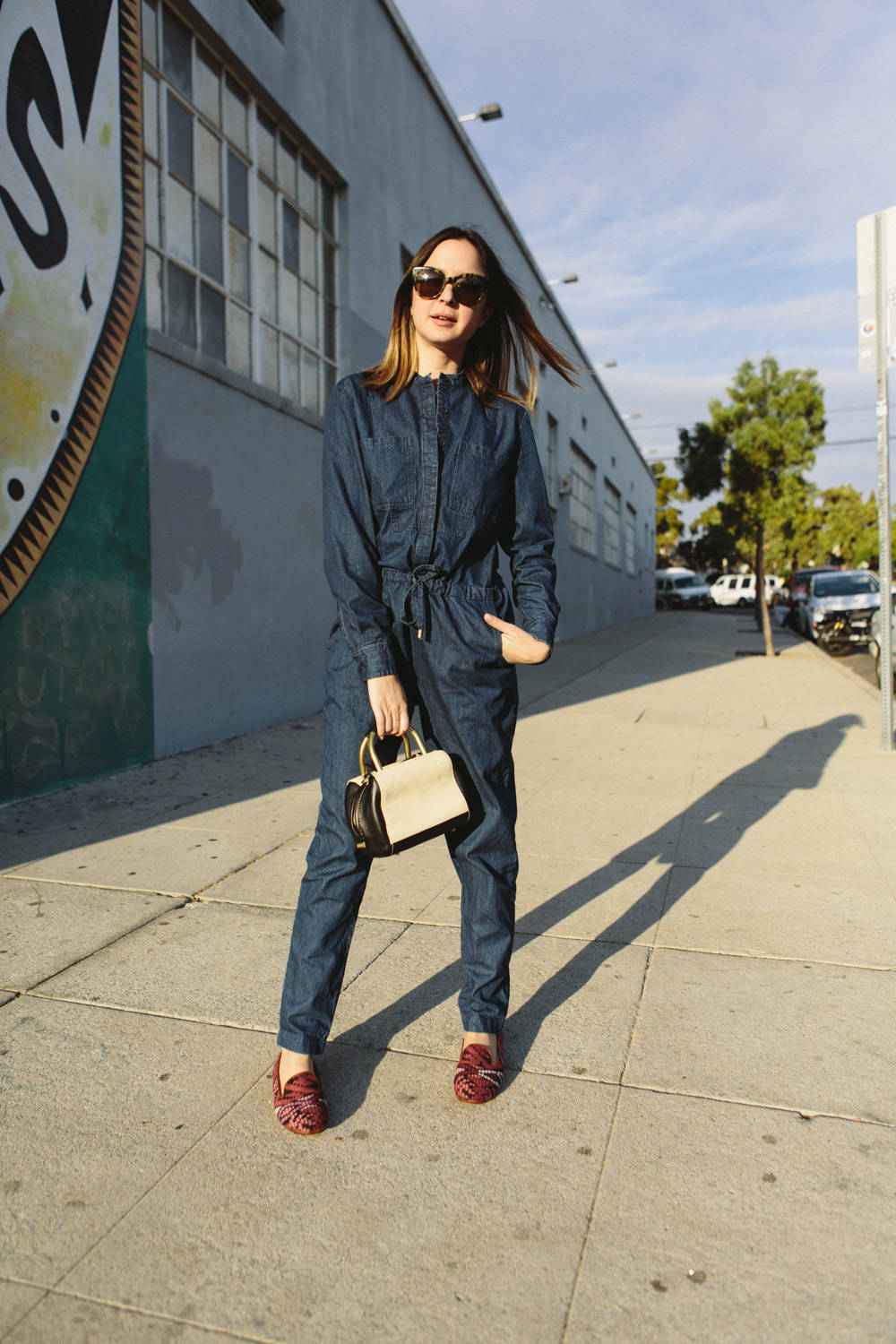 Is it just me or has getting back to the business of everyday life after the holidays felt like a real kick in the vagina? Just setting my alarm feels like an effort after sleeping until 11 am everyday. Luckily it's been raining cats and dogs in Los Angeles (thank you El Niño!) this week which has been an excellent excuse to stay in bed. But seriously, life feels hard. It seems like the more I'm trying to grow as a person the more it hurts. I understand why some people choose to stay on default mode their entire lives. The unexamined life sounds awesome as I gear up for another year of working hard to achieve my dreams.
Here's a silver lining: I've learned that when life feels hard it's a good time to make getting dressed easier. It's impossible to quantify the freedom that comes with wearing a denim jumpsuit. Getting dressed becomes a simple process, outlined below.
1) Put on denim jumpsuit.
2) Look effortlessly cool.
3) Go about trying to take over the world.
4) Eat a Cookie.
5) Repeat. If I'm really feeling an outfit I'm definitely not above wearing it two days in a row. Just make sure to apply deodorant and not bump into the same people.
Luckily this denim jumpsuit is on sale right now. You're welcome:)
Photos by Mark Griffin Champion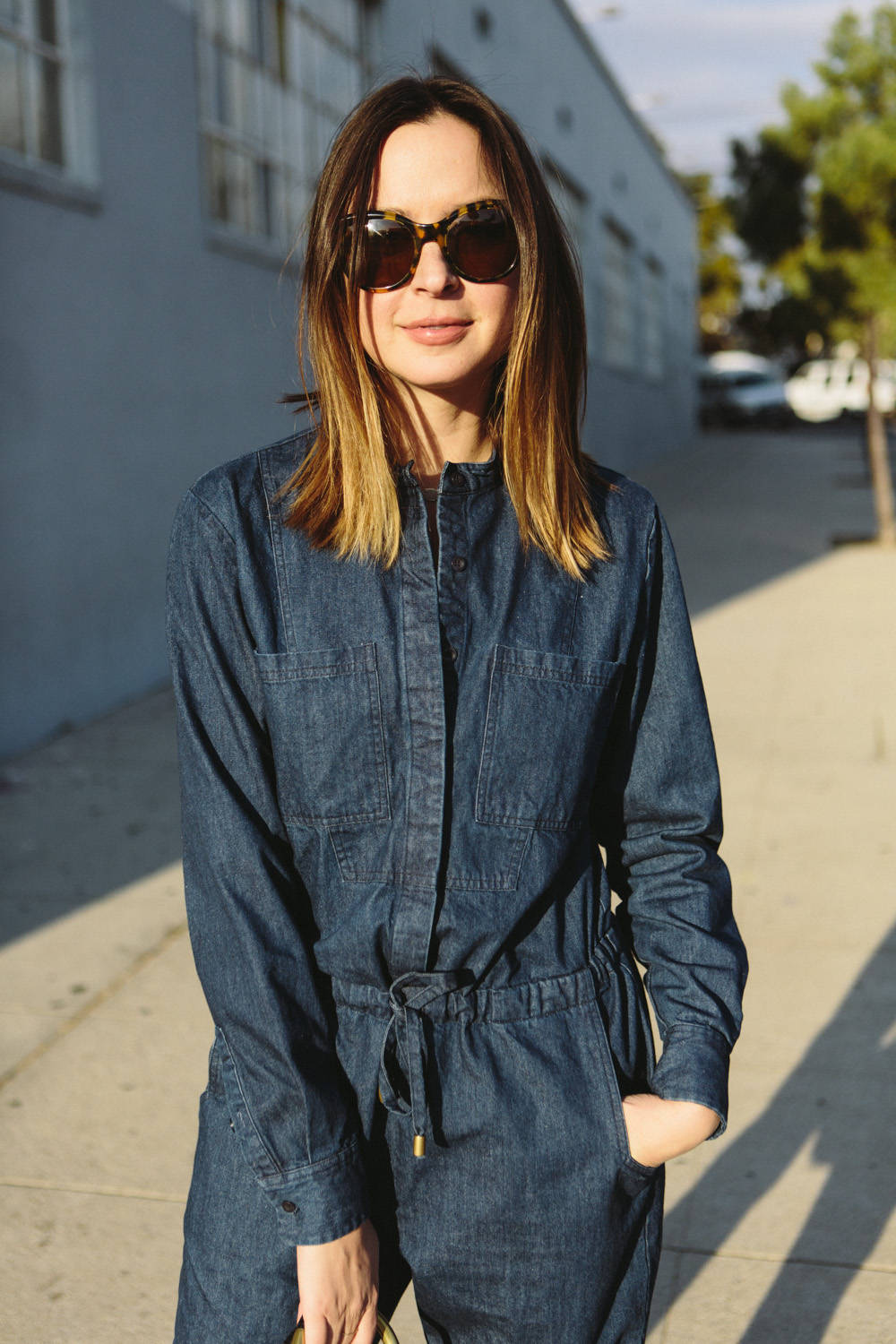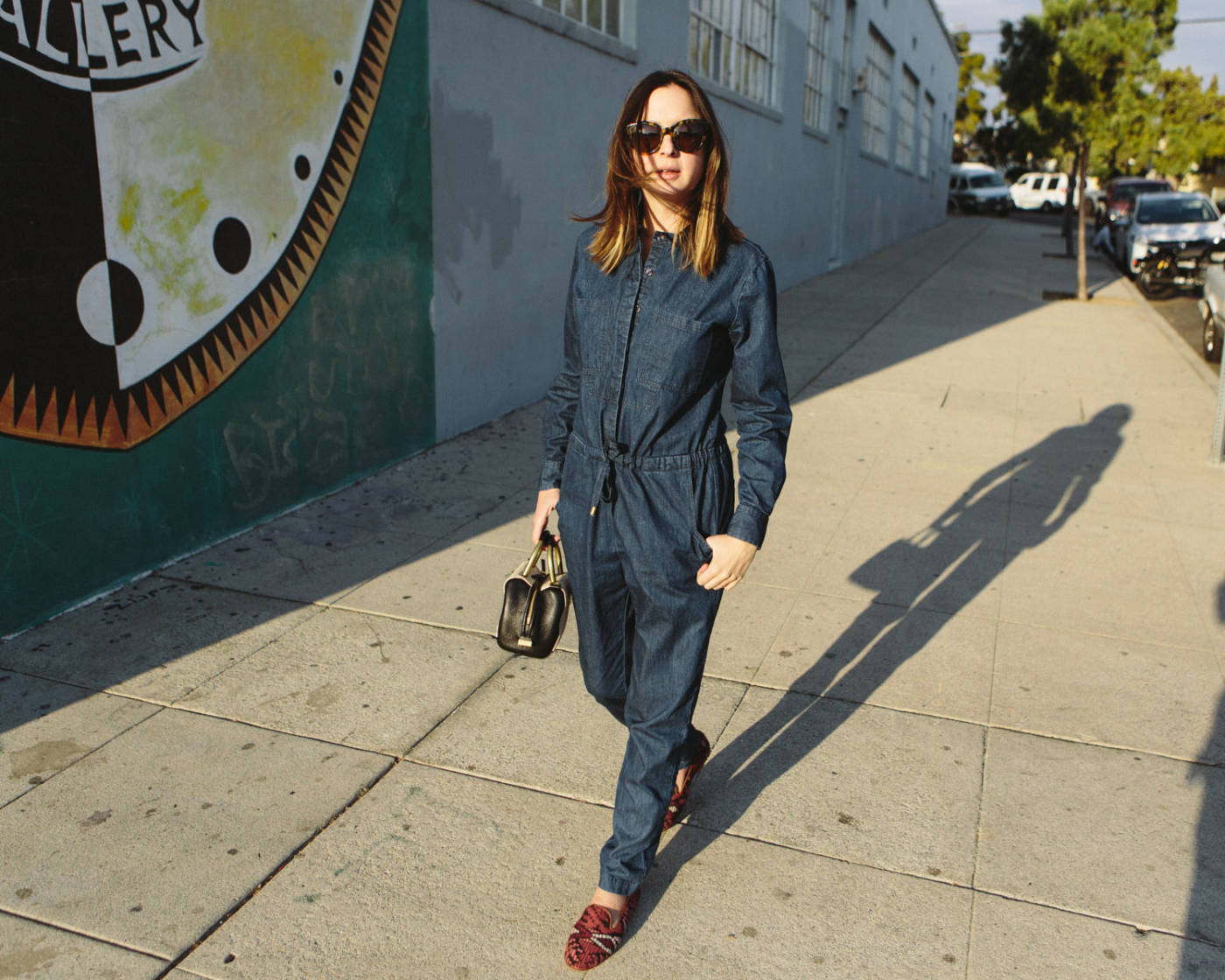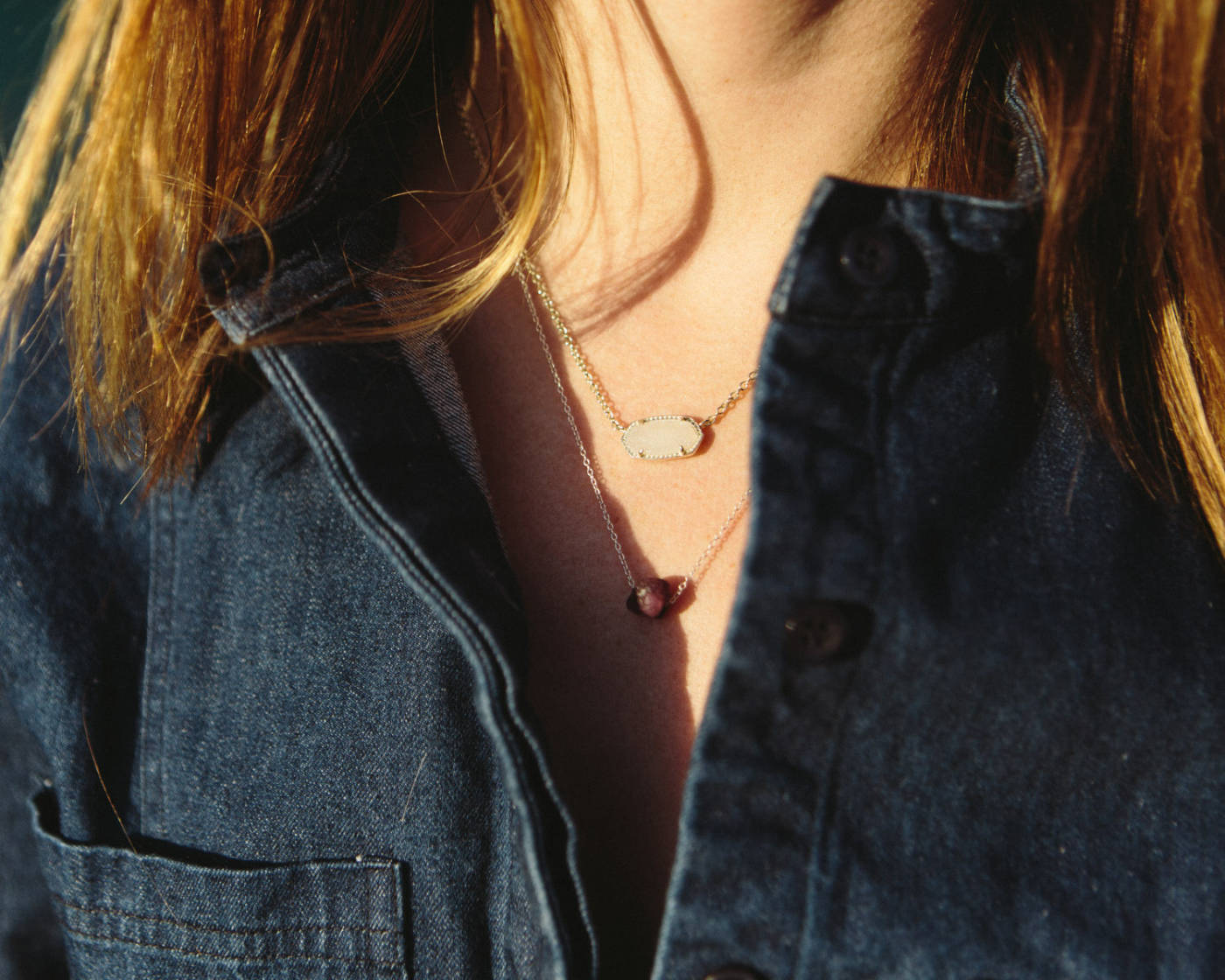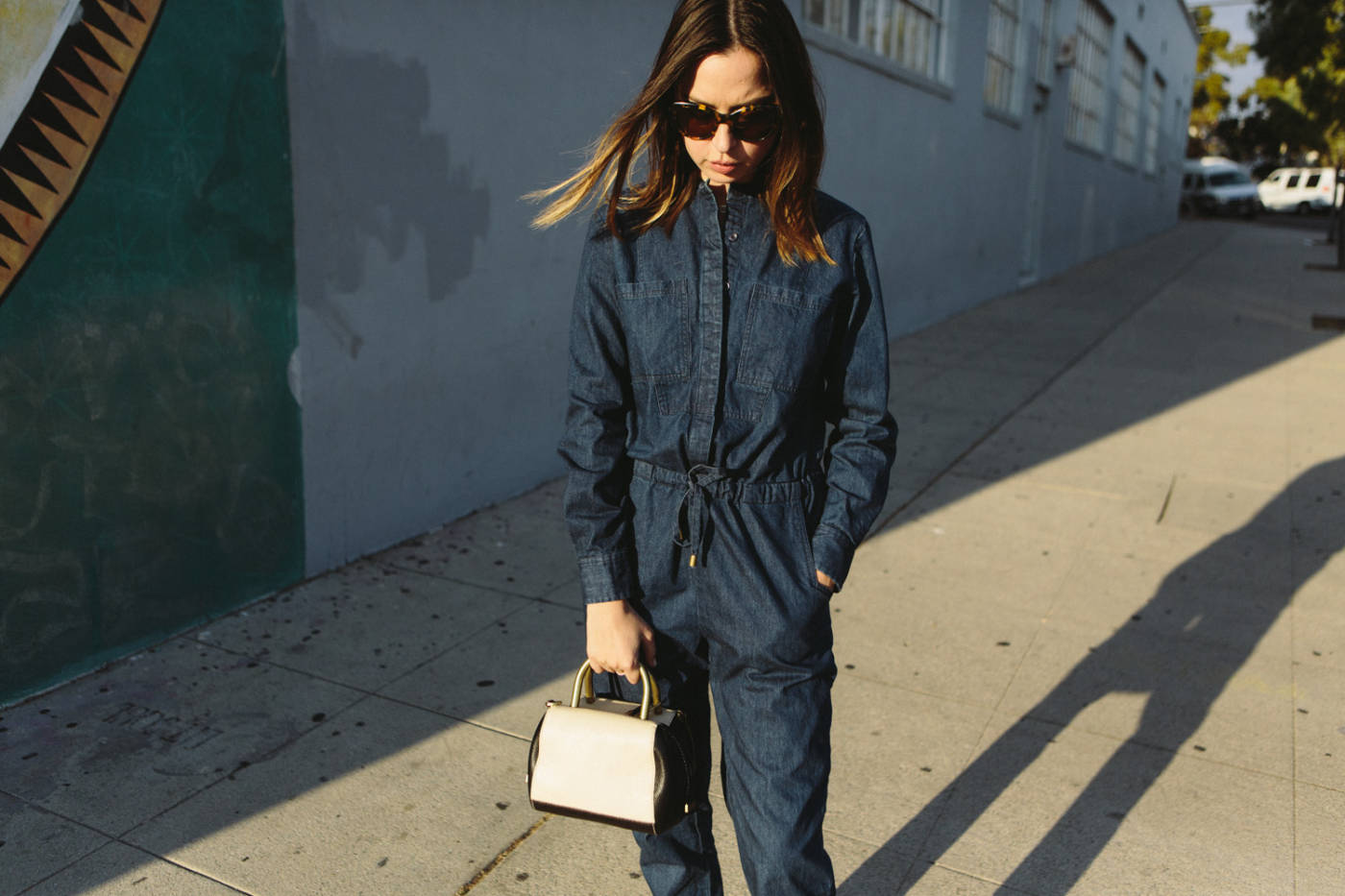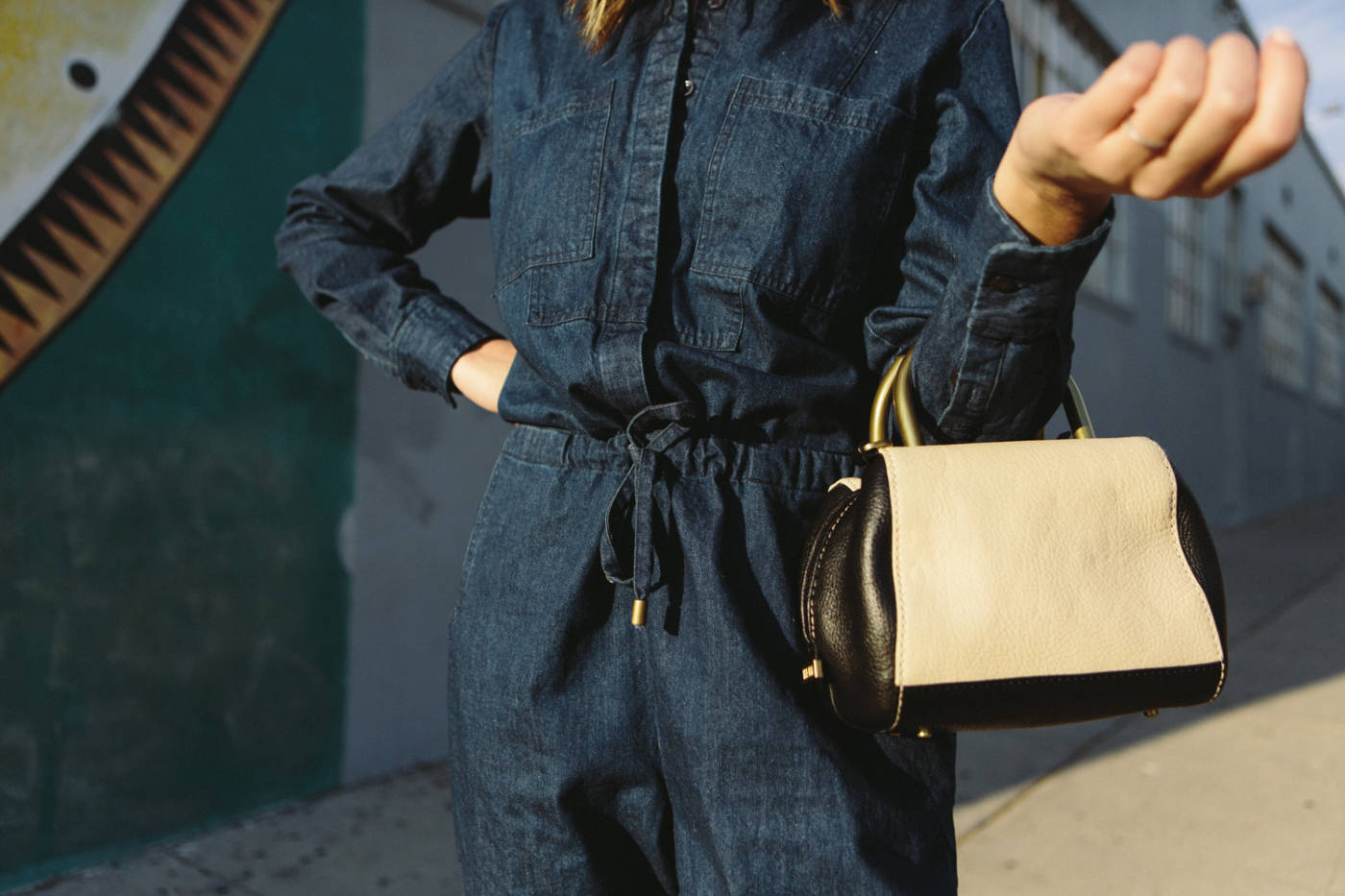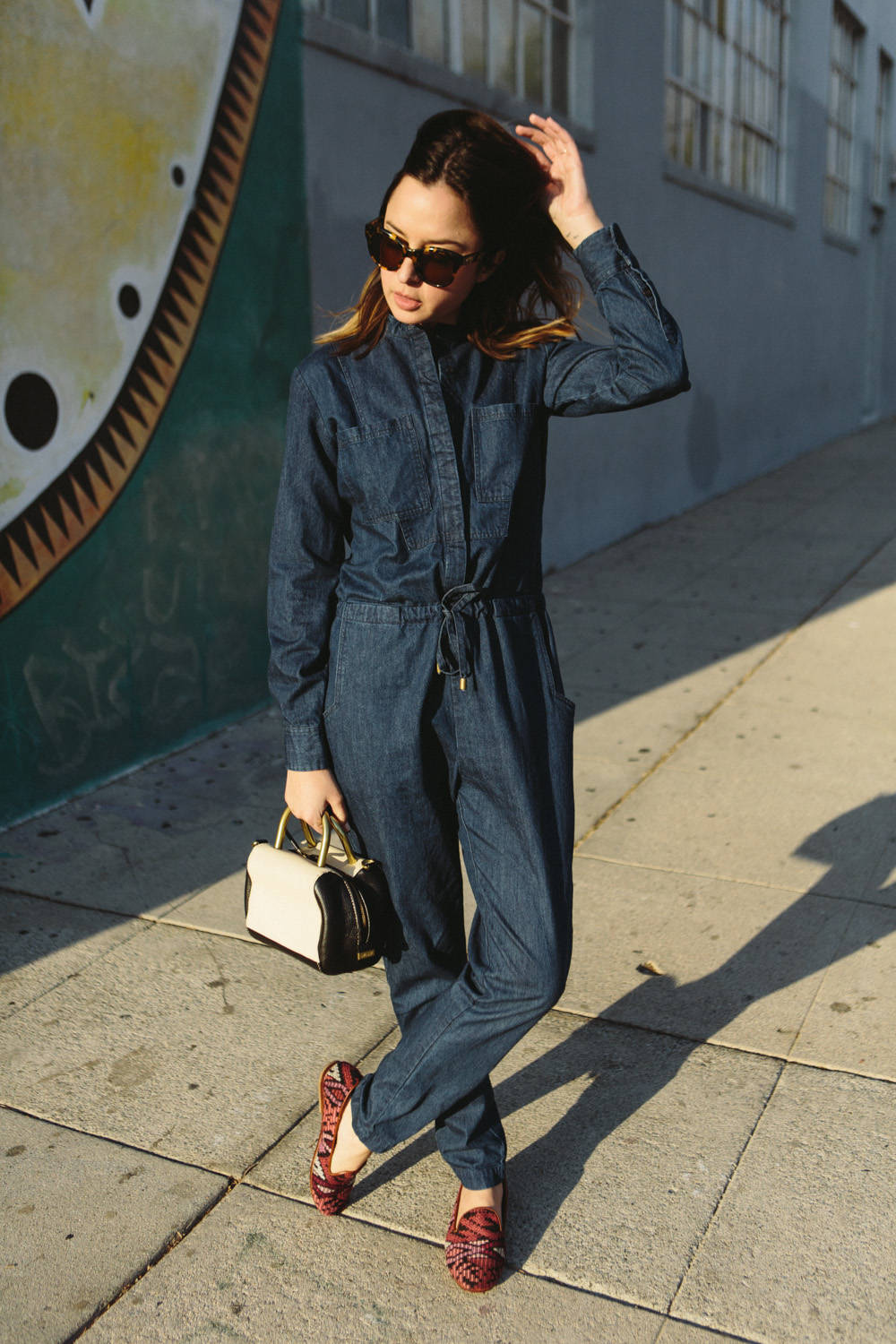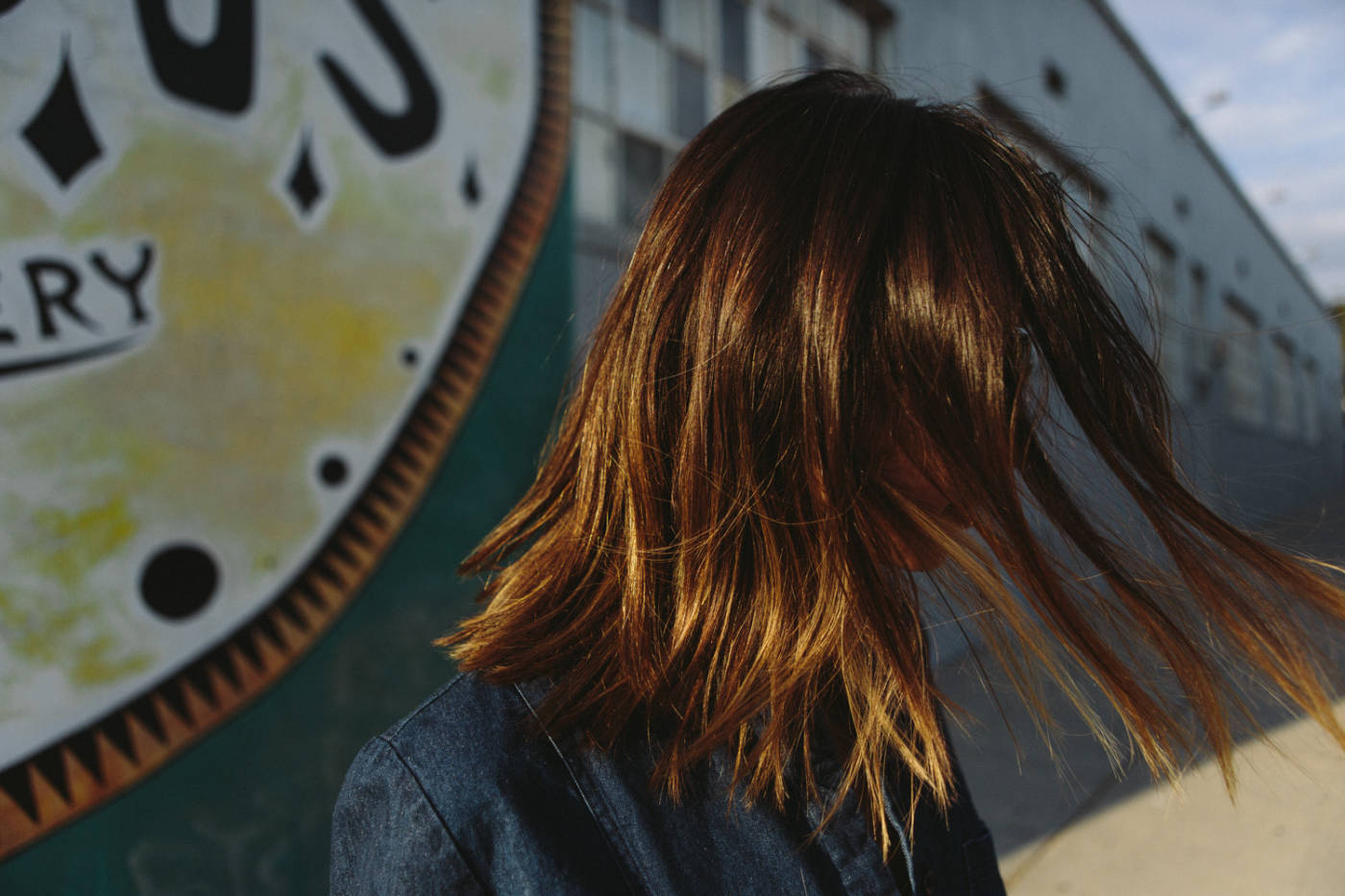 Denim Jumpsuit c/o Urban Outfitters, Sunglasses Oliver Peoples, Shoes Teysha, Satchel Hare + Hart, Necklaces Kendra Scott + Melinda Lee Holm