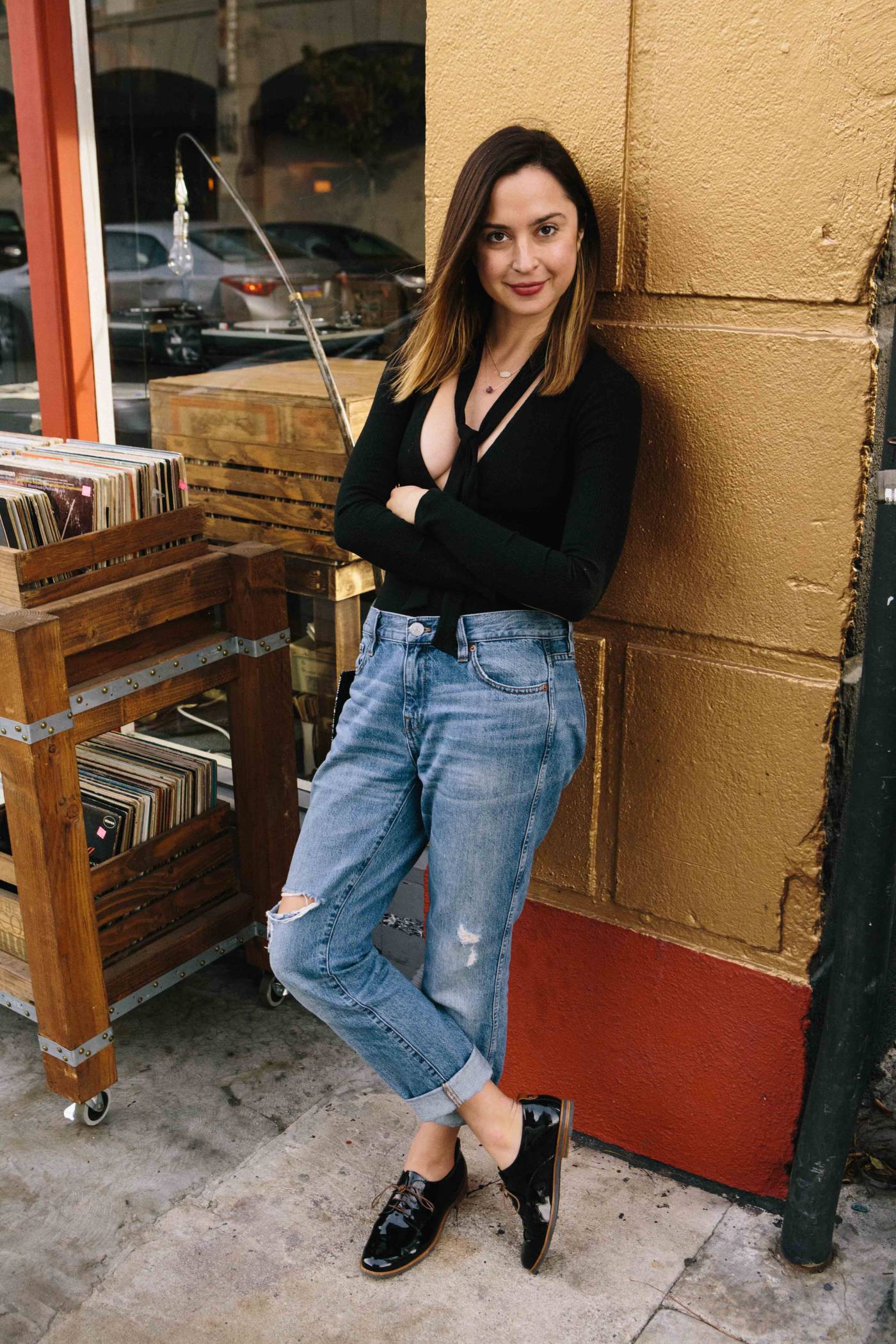 Photos by Mark Griffin Champion
Back when I was a wee lass in Baltimore, Md I had a pair of beloved boyfriend jeans that my mom threatened to pry off my body. I was fifteen, had worn said jeans for two weeks straight and hadn't washed them. I think I may also have been wearing a homemade corduroy shirt at the time. I wasn't following Phish or anything but I was definitely going through my requisite hippie phase. If you're wondering if you've ever had a hippie phase just try and remember if you ever listened to Crazy Game Of Poker by O.A.R. on repeat and you'll soon have your answer.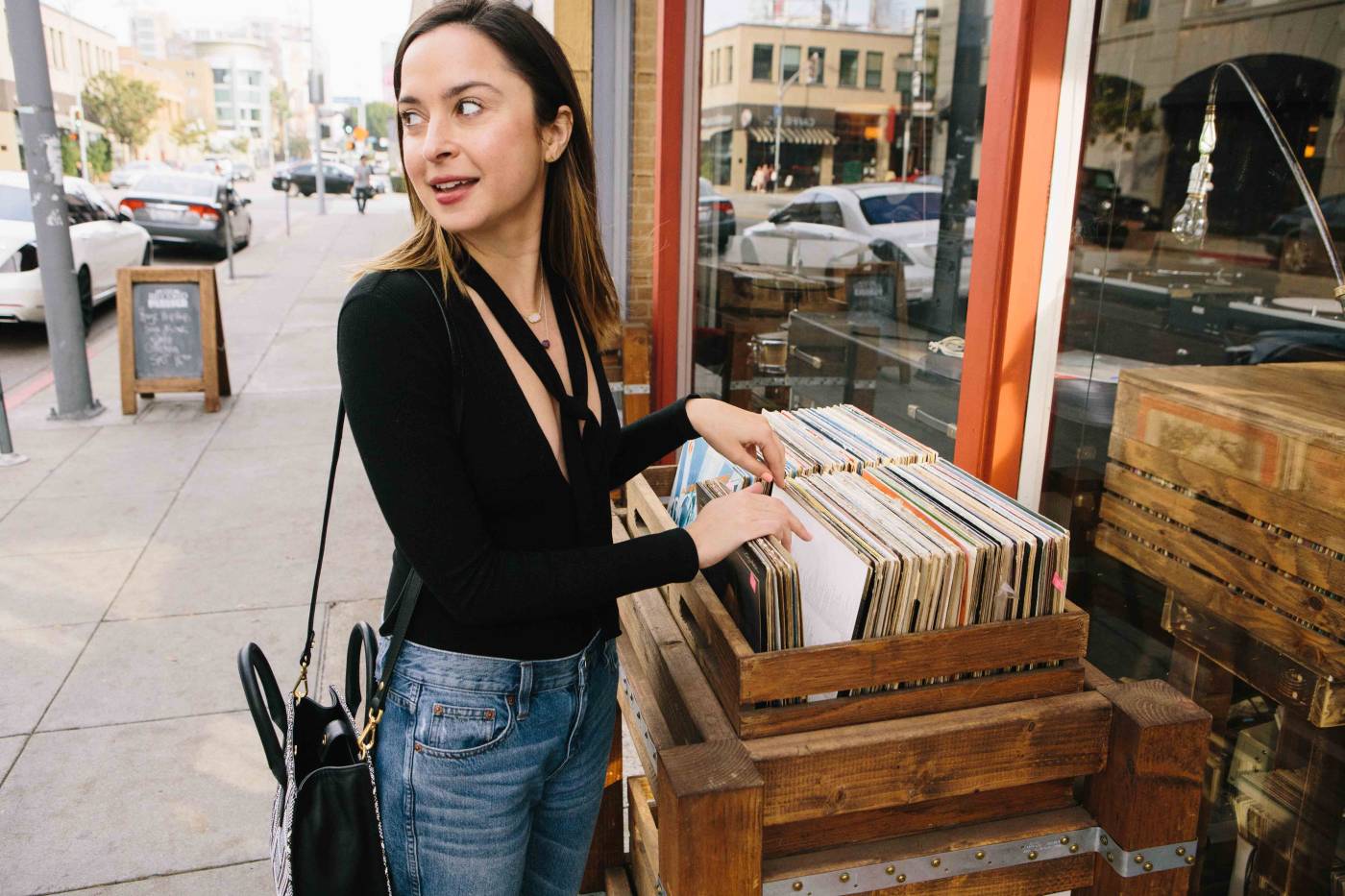 These boyfriend jeans I found at Crossroads remind me of the denim of yesteryear and while I doubt I'll ever wear a shirt handmade by a girl named Cara in her parent's basement again (never say never!) I still believe that a baggier bottom deserves a more revealing top.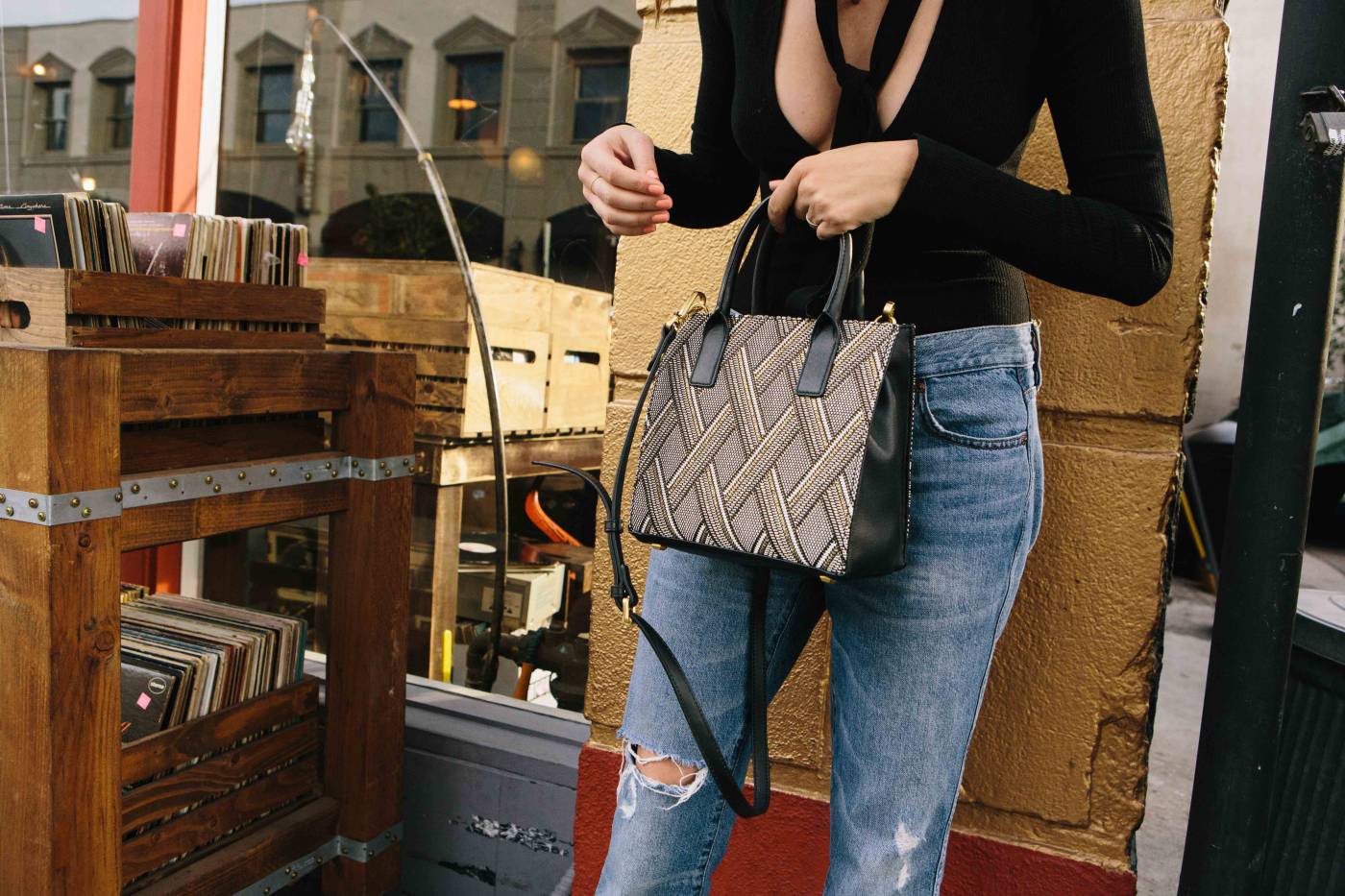 Hence this not-subtle bodysuit from Reformation. When I wore this top last time I covered up but on Sunday I felt bolder ( baby steps to the office, baby steps up the stairs ) and wore it to La Cita for Pete's b-day party. Suddenly I understood why girls in Hollywood wear thigh high boots and skirts up to their belly buttons, the drinks come a little faster when you aren't dressed like Diane Keaton. Not that I plan on cooling it with the turtlenecks anytime soon but it's fun to play around with a different look.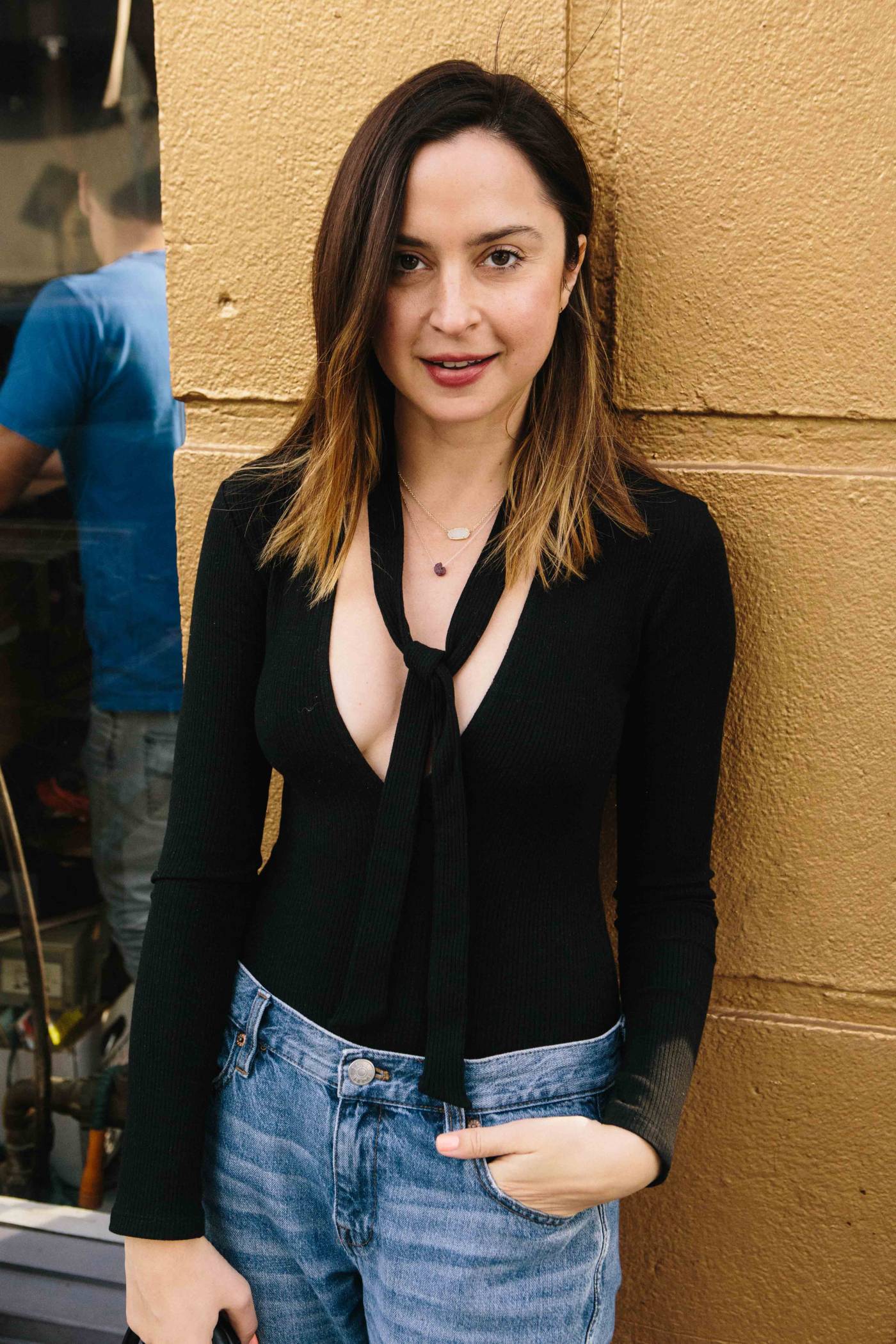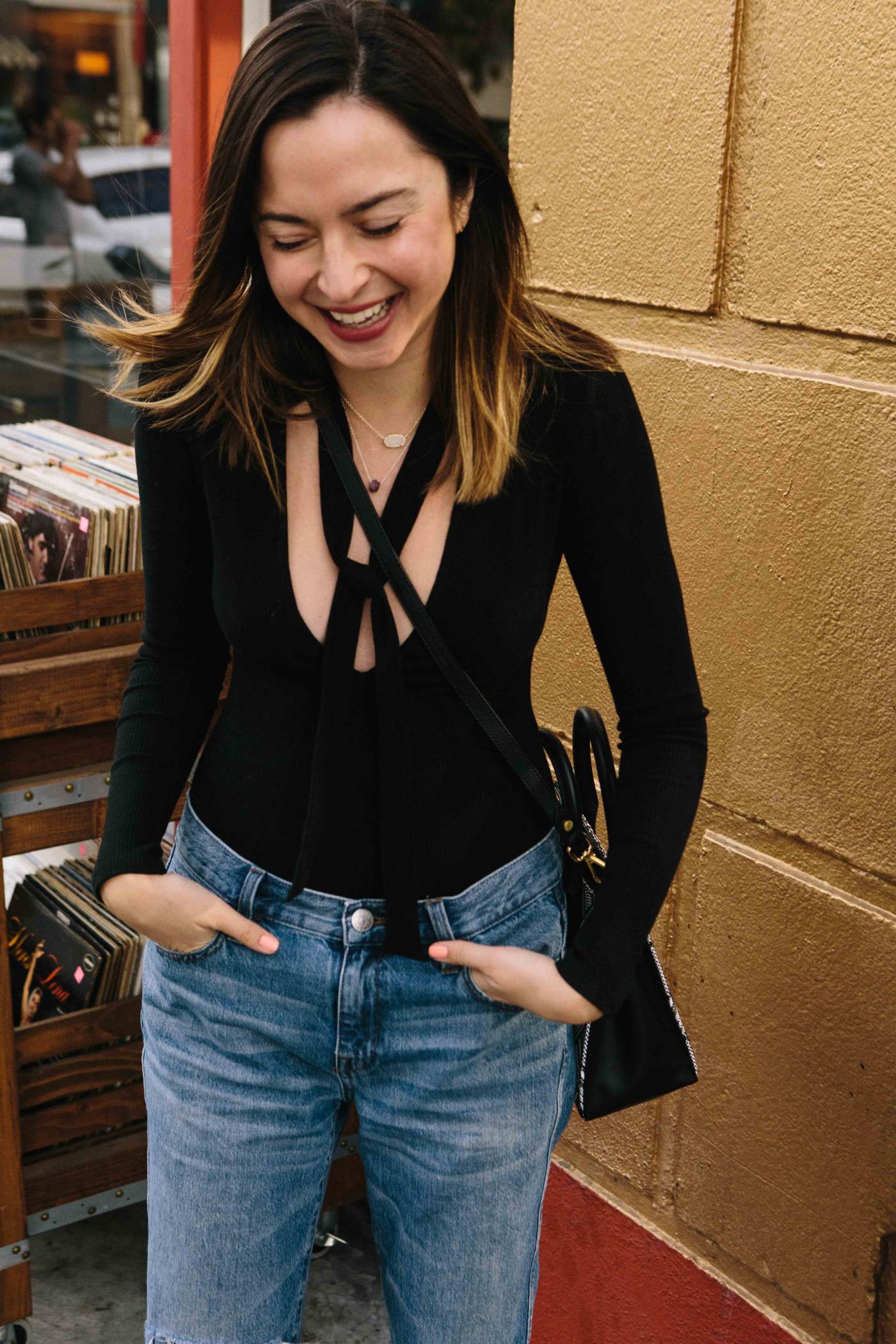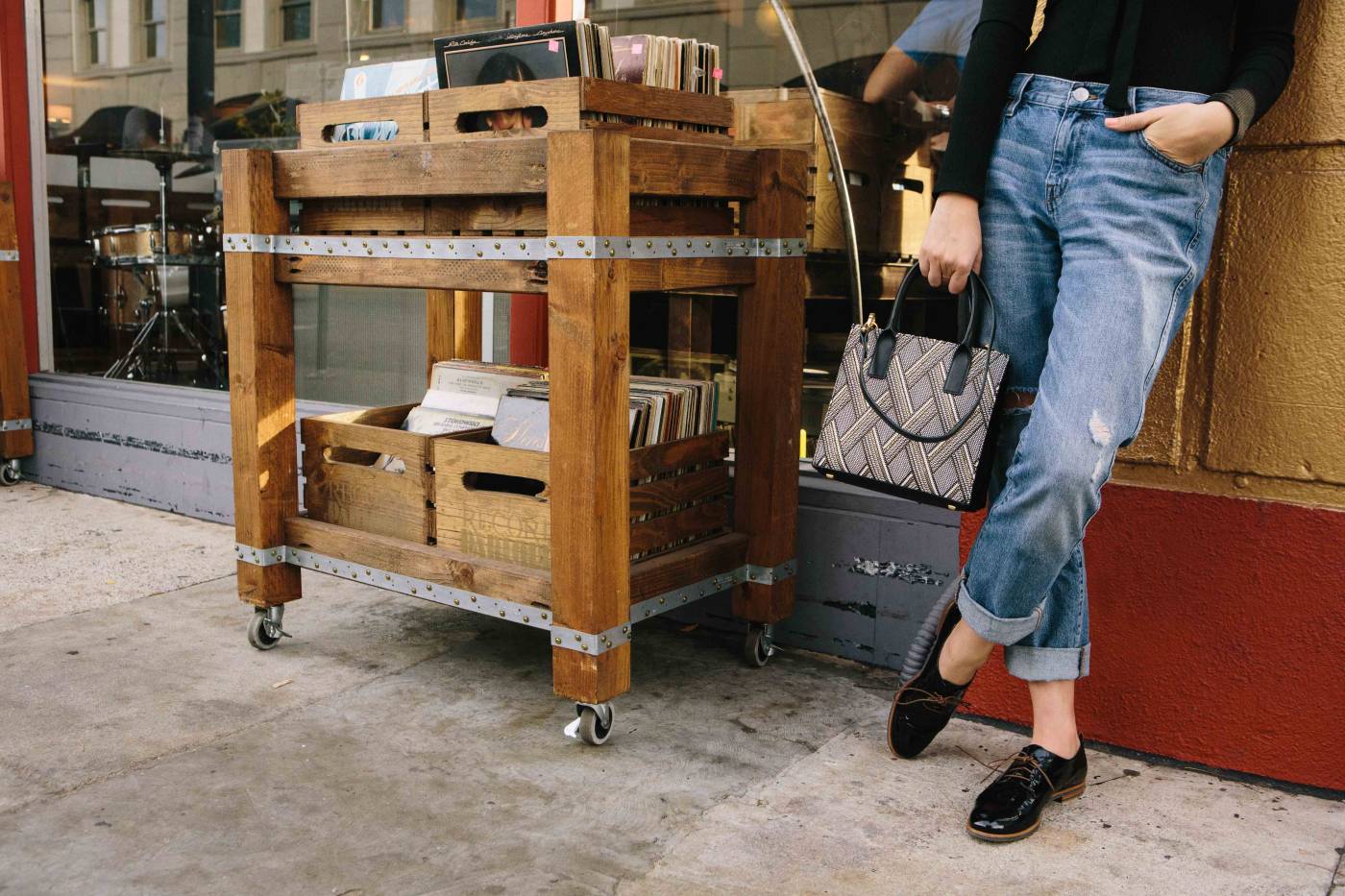 Jeans JCrew c/o Crossroads, Bodysuit Reformation, Bag Flynn, Necklaces Melinda Lee Holm + Kendra Scott, Shoes AGL