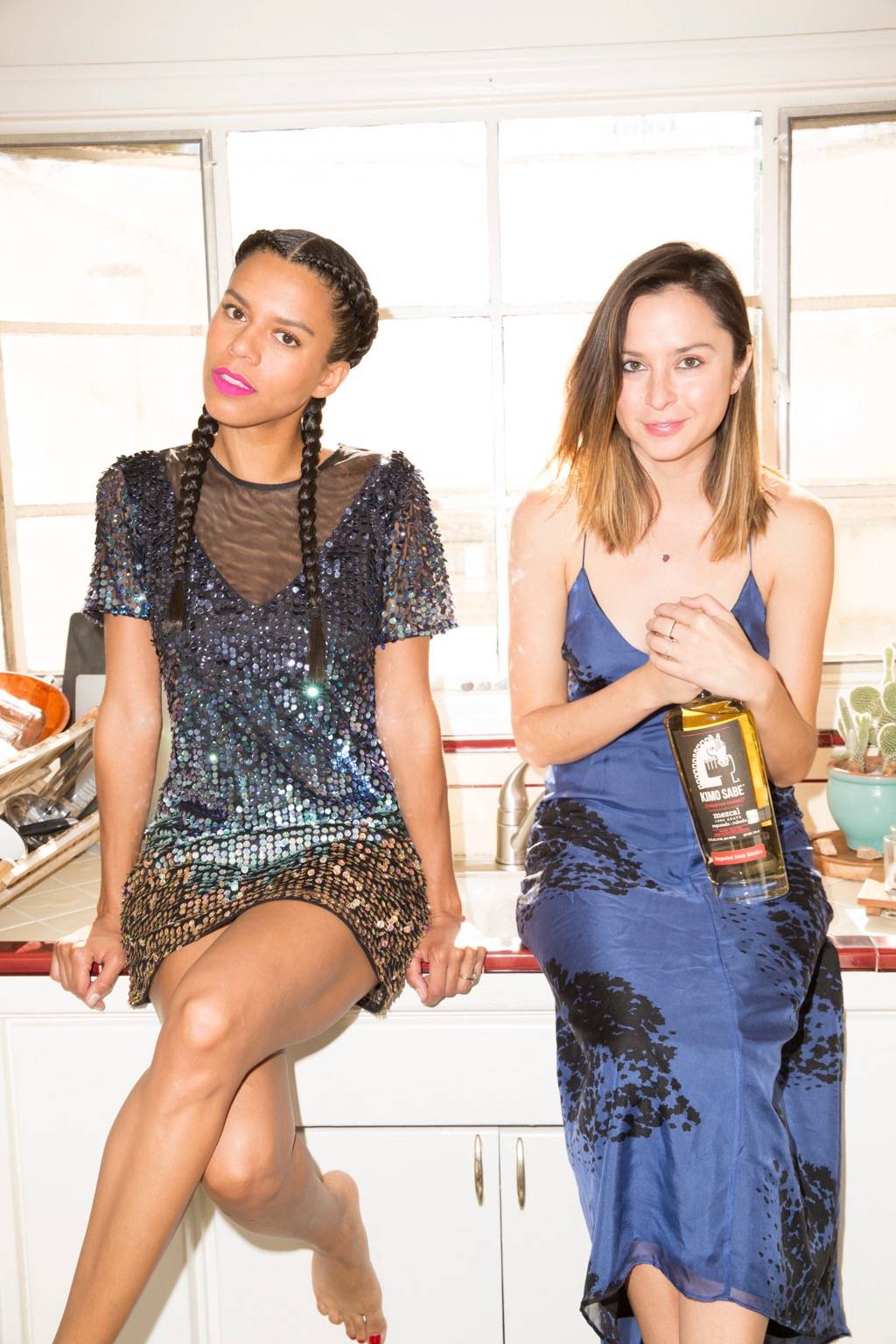 If there's one thing Grasie Mercedes and I have in common (other than both being actors and bloggers) it's our love of a good cocktail! To send 2015 off with a bang we teamed up with Kimo Sabe Mezcal to try out a new twist on the Old Fashioned. Below is the recipe and my other secrets for a successful and chill December 31st.
The Kimo Sabe Old Fashioned
2 ounces Kimo Sabe Reposado
1 teaspoon agave nectar
1 to 2 dashes angostura bitters
Wide Swath of orange zest, for garnish
1.Pour everything but the orange swath into a glass.
2.Top with a large ice cube and stir for dilution.
3.Spritz orange zest over top and garnish with orange peel.
4.Turn Up.
Photos by Bradley Meinz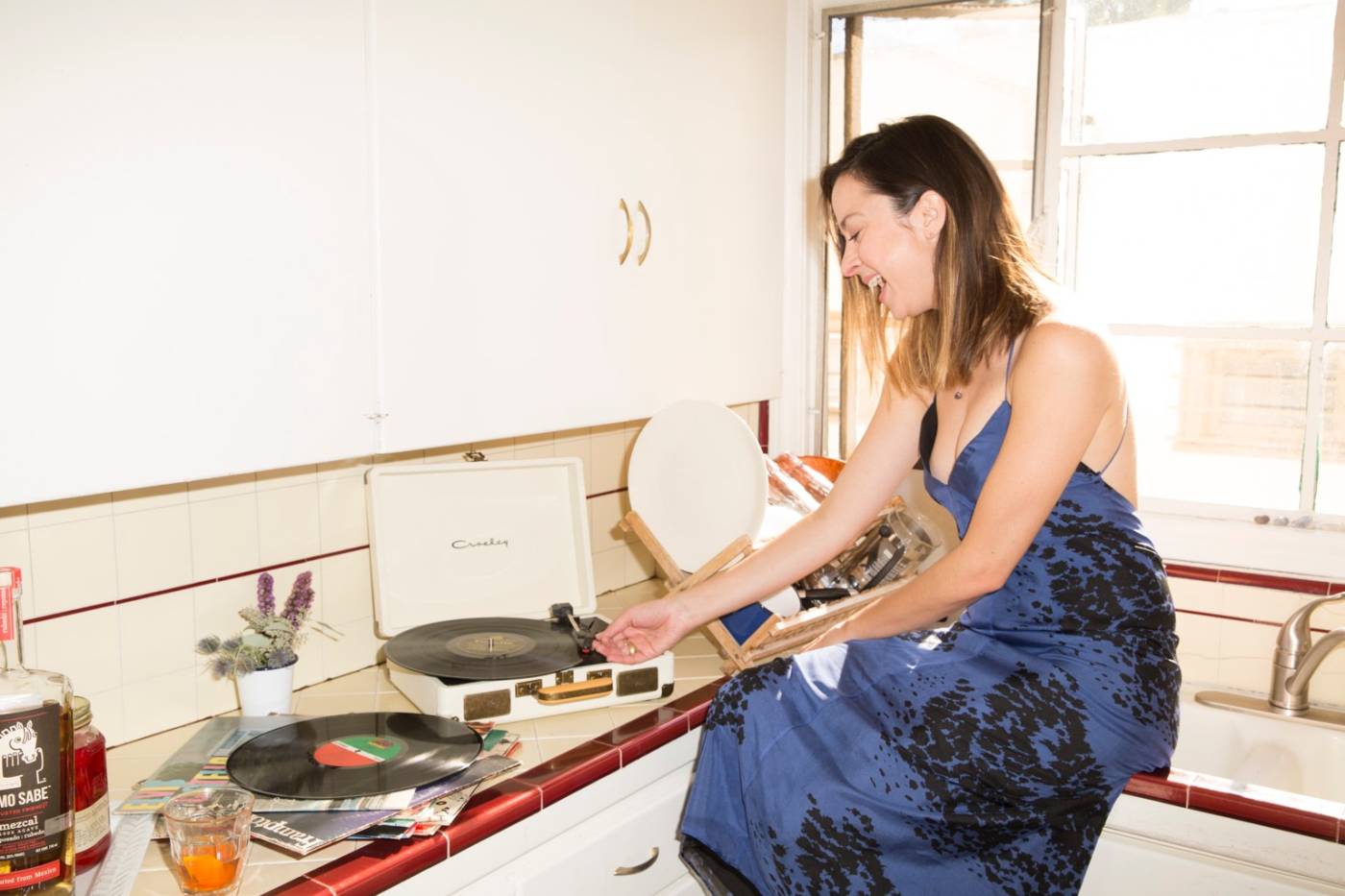 I love playing records when we have friends over. It's a very active way to listen to music because you have to be constantly changing the record, flipping it, asking people what they'd like to hear next etc. Our collection is largely classic rock, disco, and second hand things I buy based on the cover art. My favorite albums of 2015 were from The War On Drugs, Lord Huron, Tame Impala and of course Taylor's opus 1989.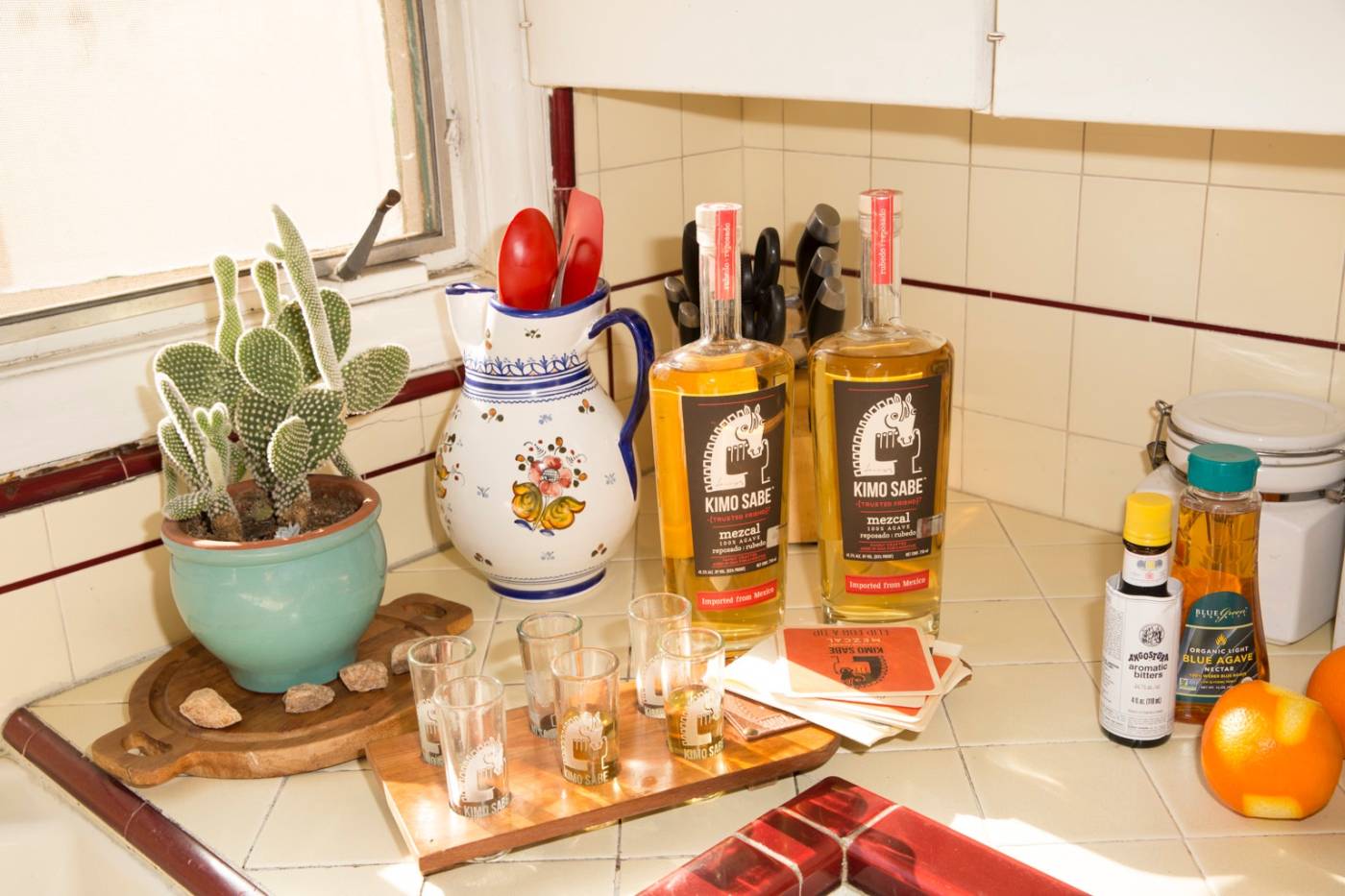 Wear shoes you can actually dance in. I prefer a low heel or a block heel.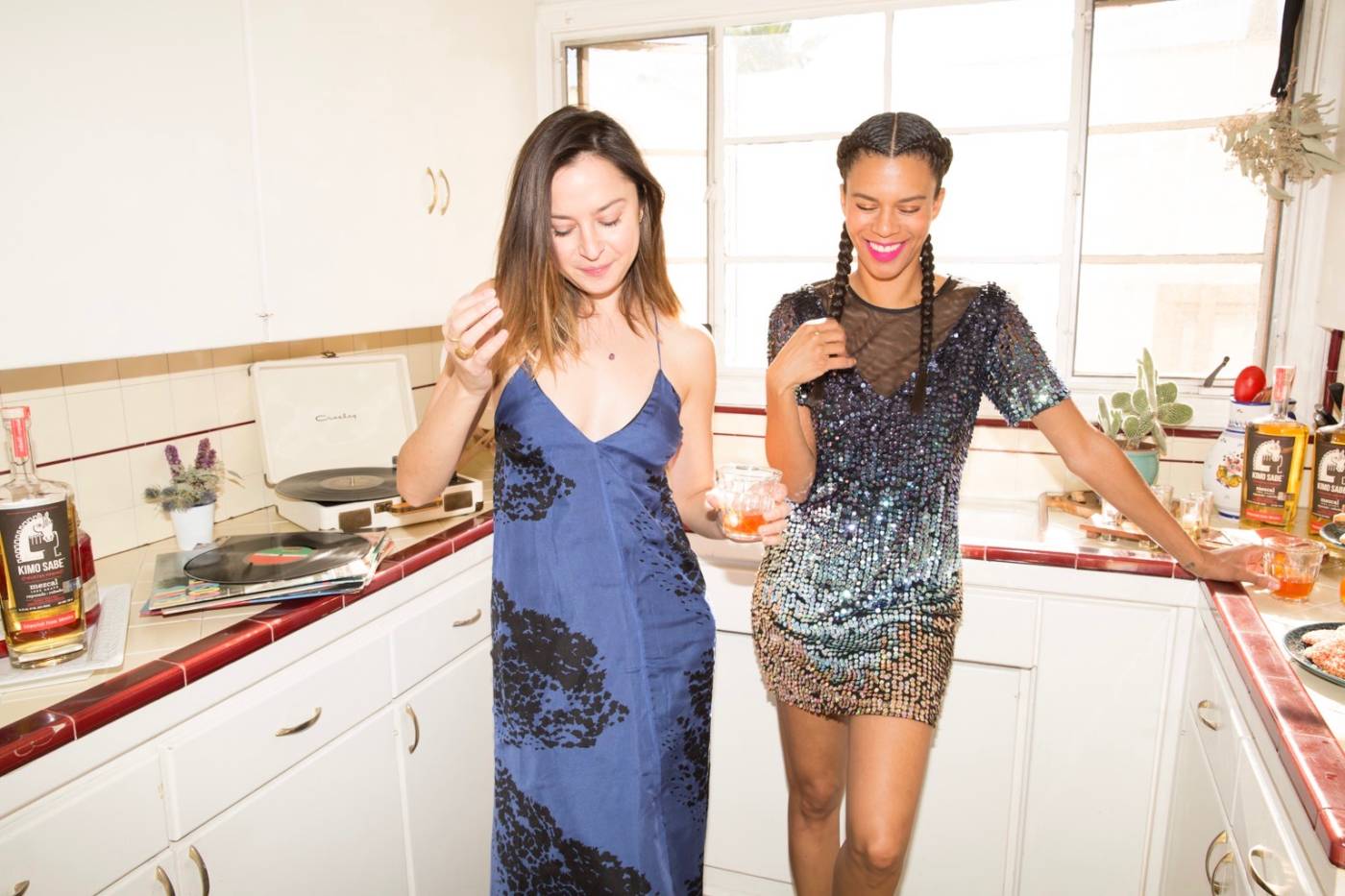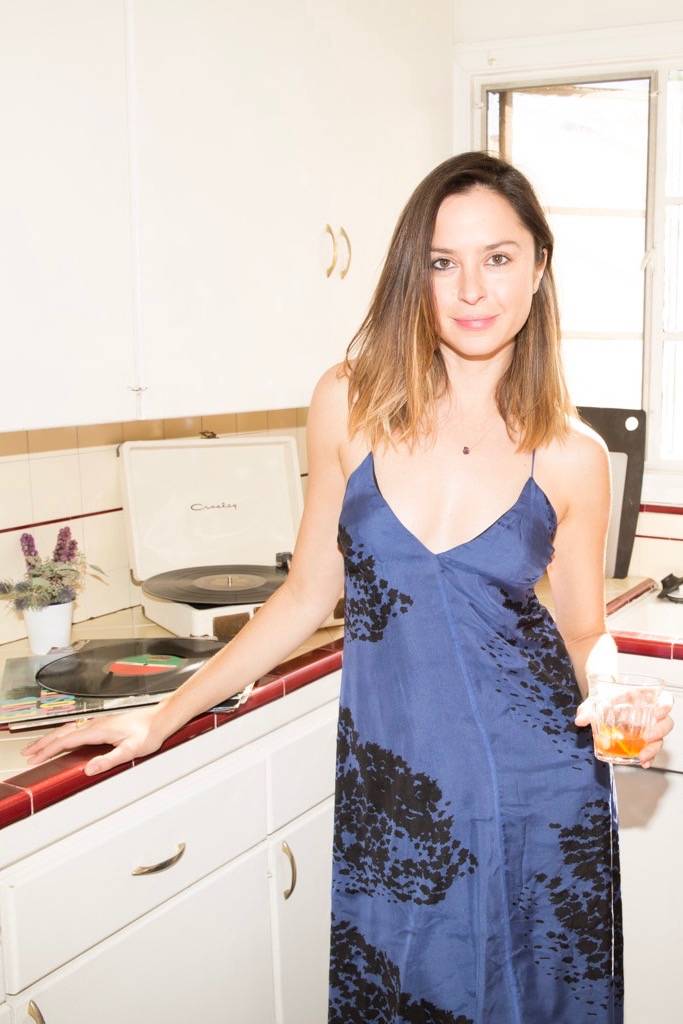 I do my best to follow the "one glass of water for every cocktail" rule.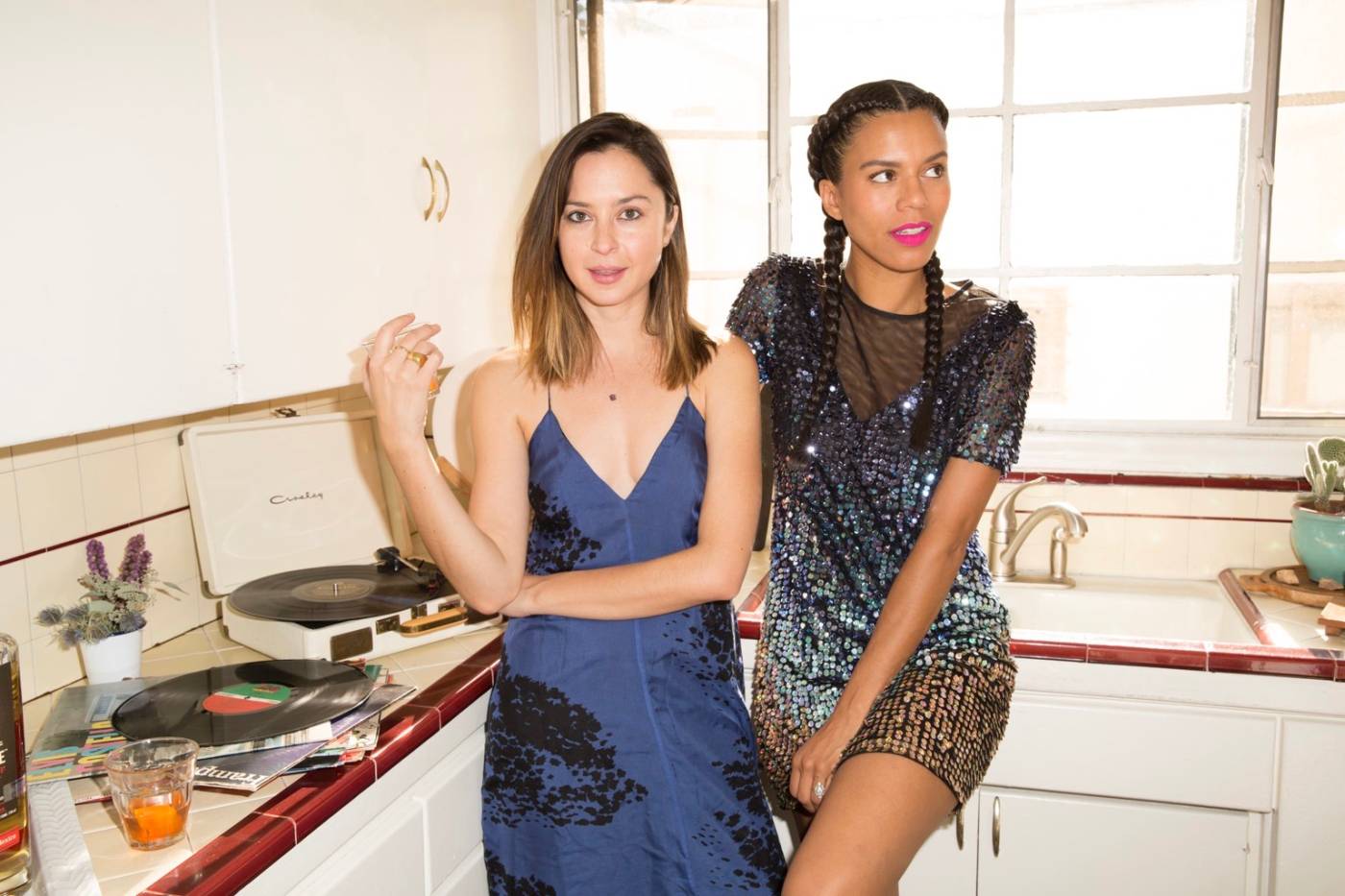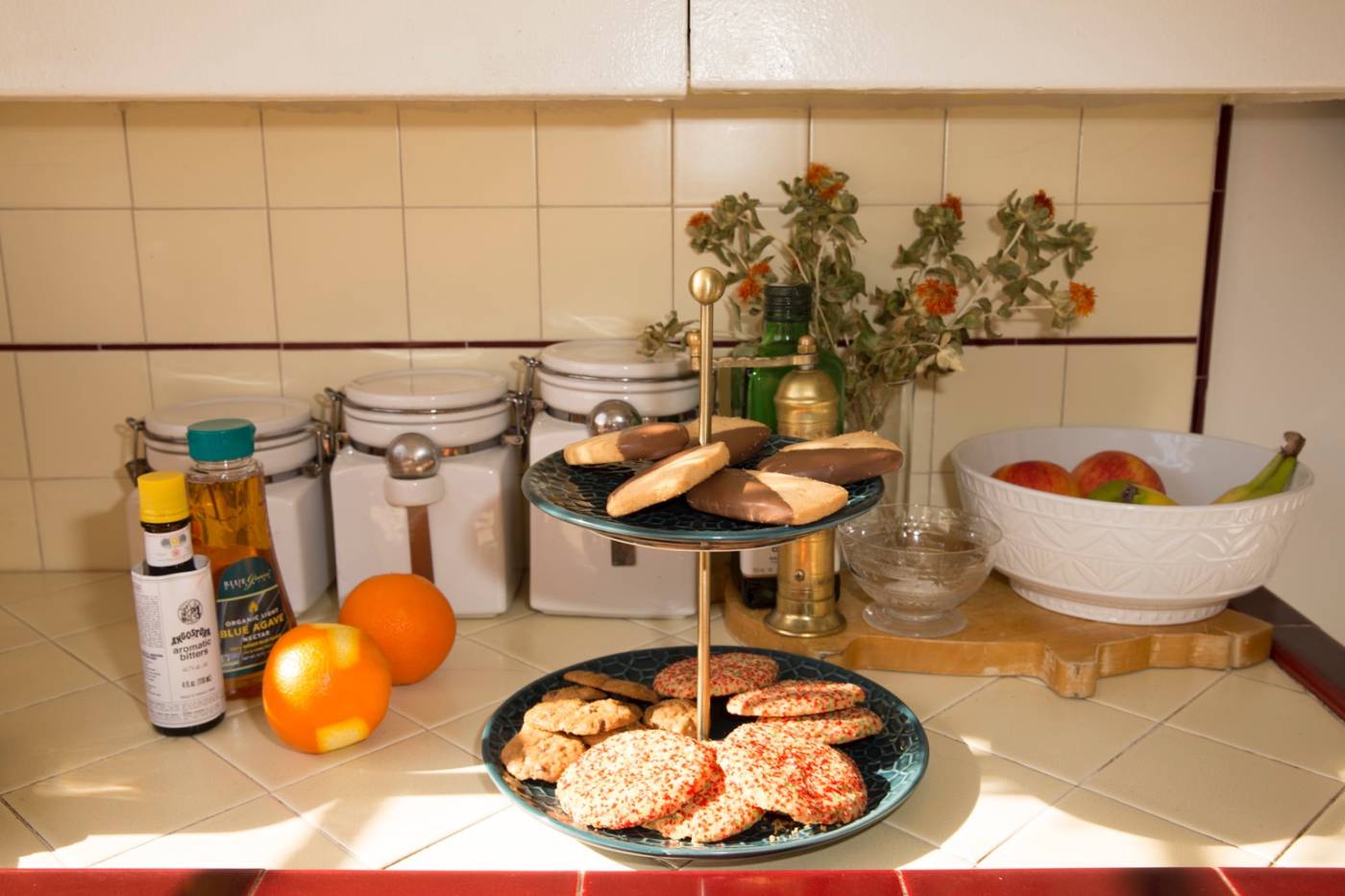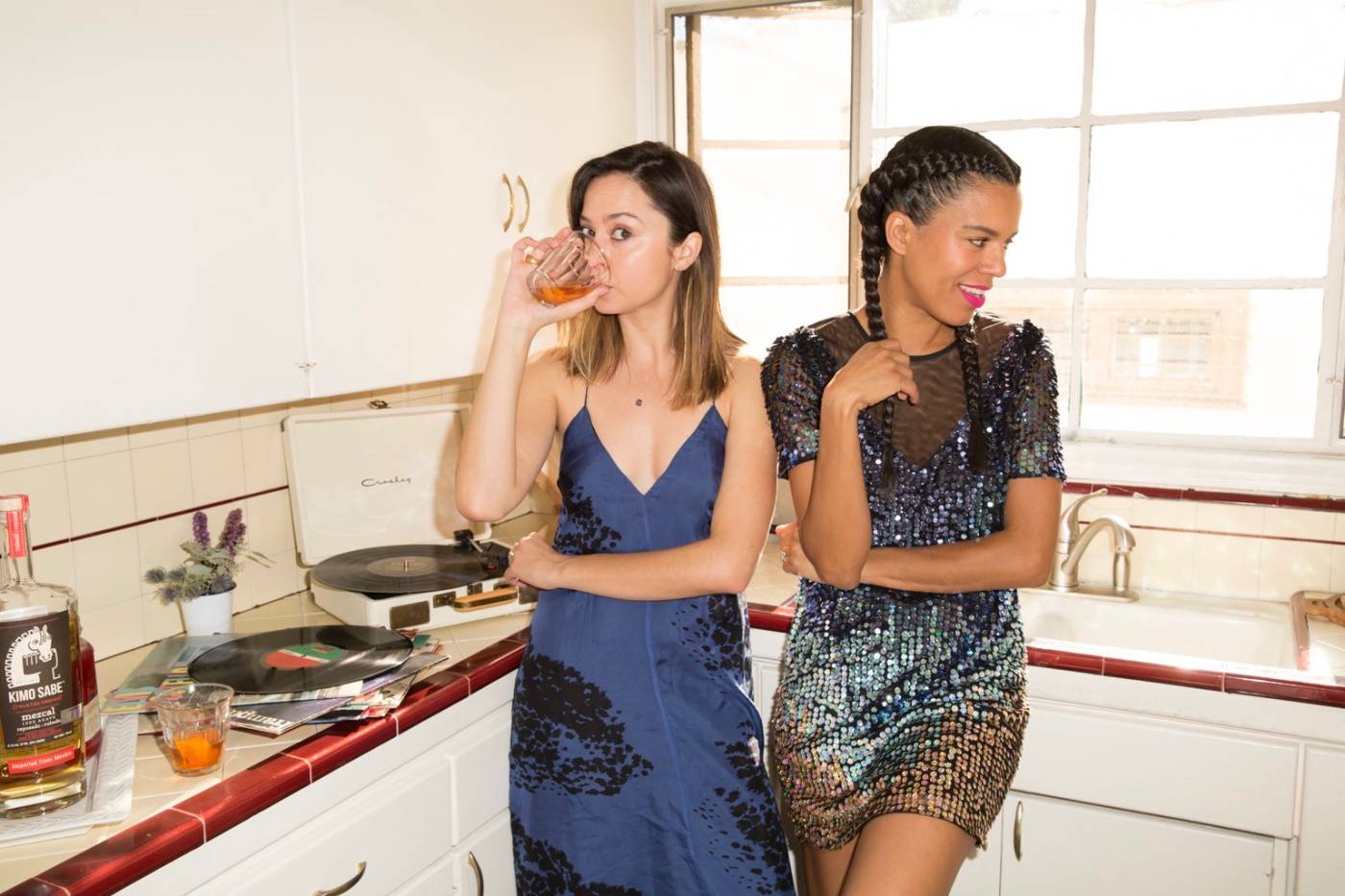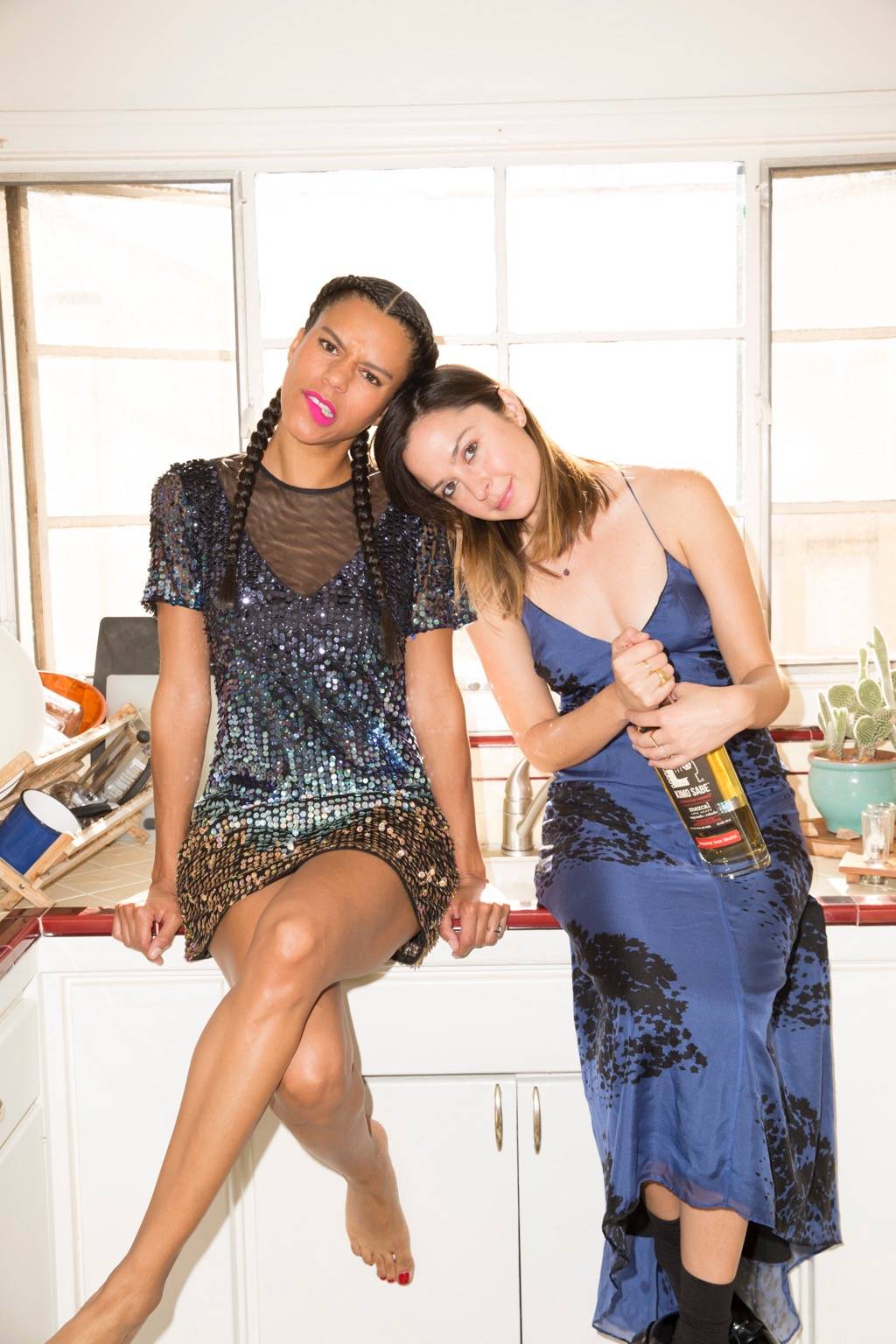 On me, Dress Robert Rodriguez c/o Crossroads Trading Co. Necklace Melinda Lee Holm, On Grasie, Dress French Connection 
Thanks to Kimo Sabe Mezcal for partnering on this post!