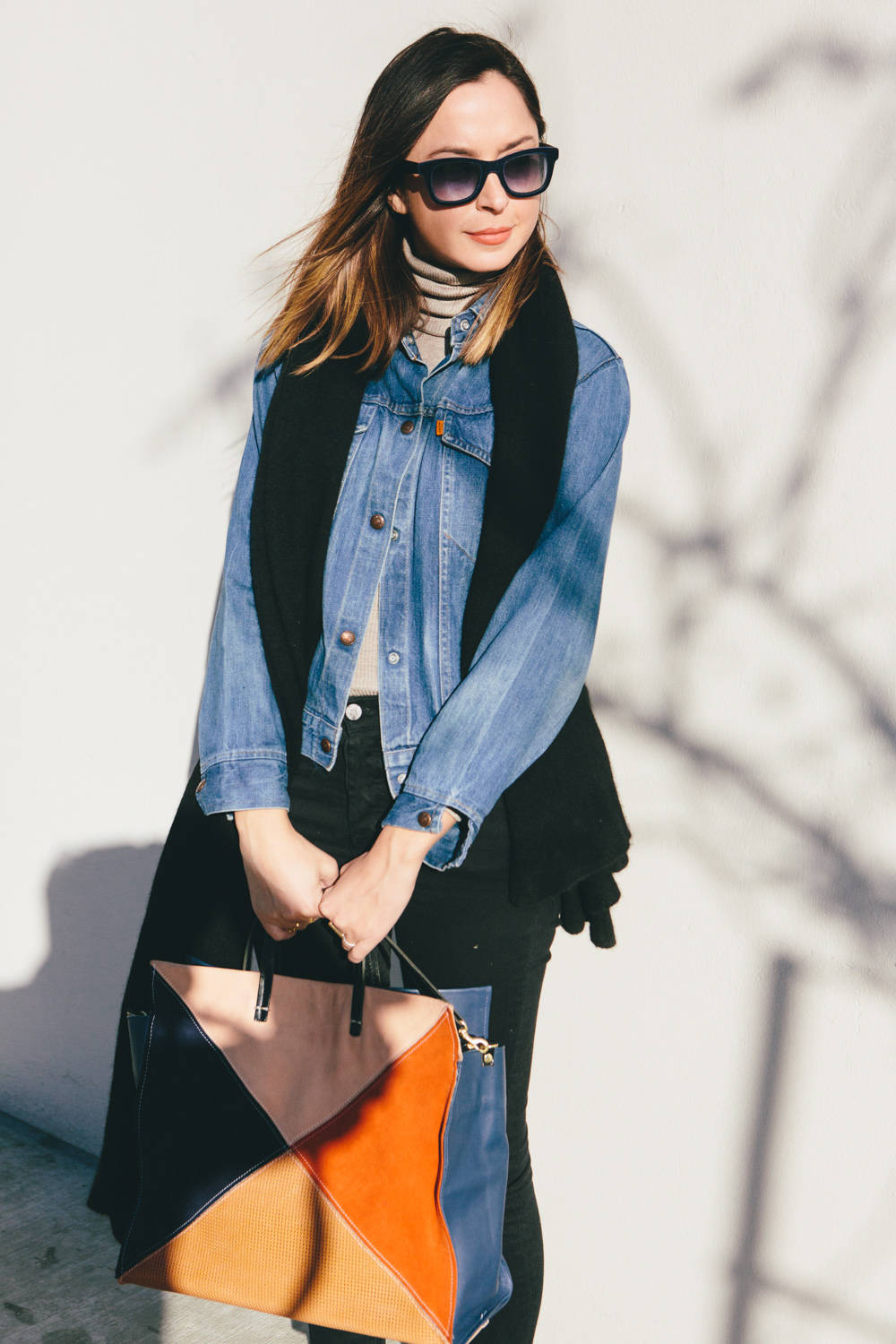 We are headed home for the holidays this week to celebrate Christmas with my husband's family in Texas. I've been reflecting on 2015 this month and it's making me realize how much I have to be grateful for. I read this quote over the weekend.
"The divine paradox of intentional creating: you'll love what you've got with all your heart today, and you will be ready for more tomorrow." – Danielle LaPorte
Of course I always know there is more money to be made and more success to be had but it feels good to take a look in the rear view mirror and know that I'm on the right track. I hope you are on your own right track and if you aren't the beginning of a new year inspires you to change course.
On a fashion note, here's a few things I'll be packing for Texas!
Fancy PJ's because its not cute to sleep in the nude at your in-law's place.
Cashmere travel scarf because planes get brrrrrrrr.
My Kindle, because I got one for my birthday this year and it's a travel godsend. If you like to read and hate lugging around heavy books I highly recommend.
My Clare V. Simple Tote as my carry -on.
Photos by Mark Griffin Champion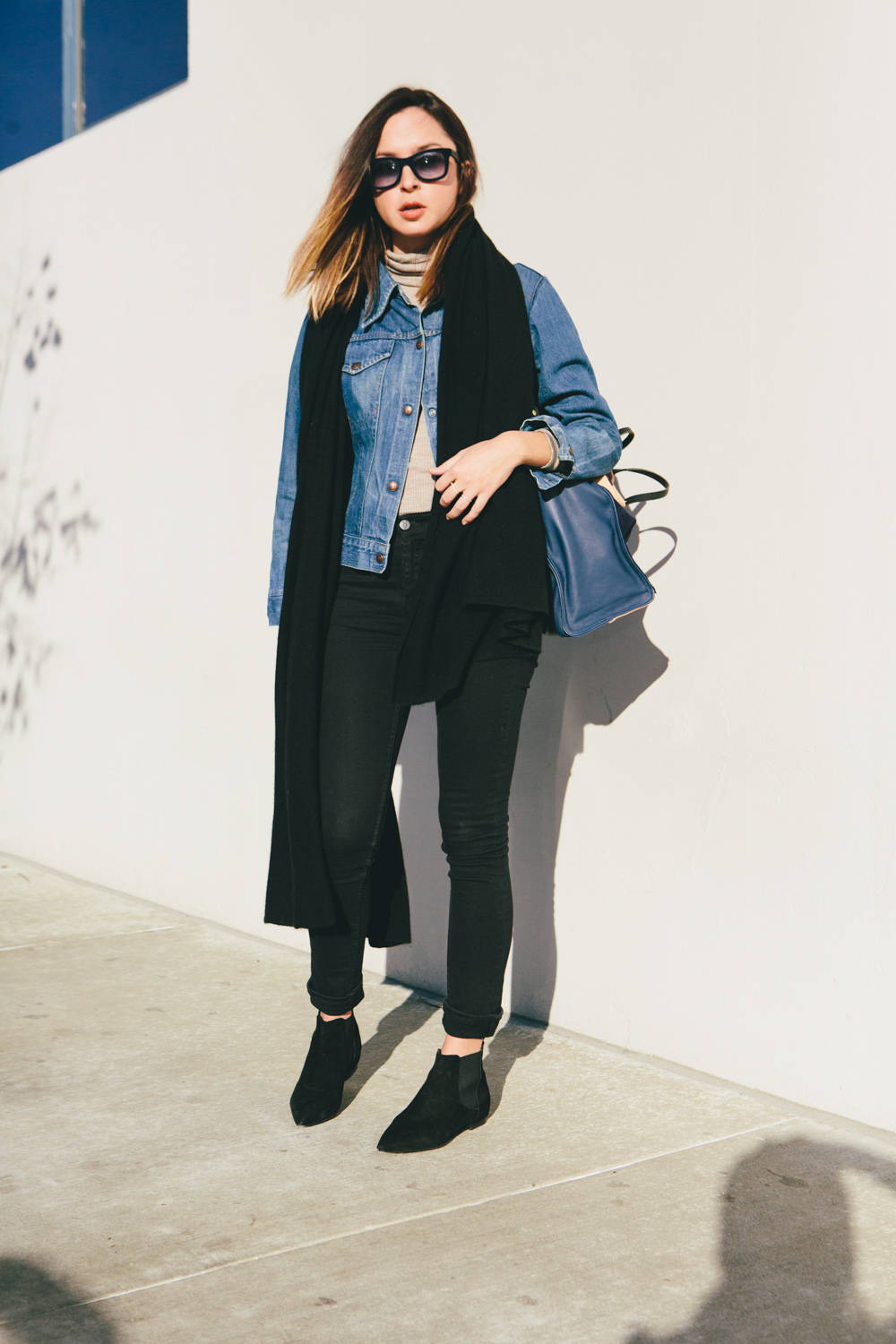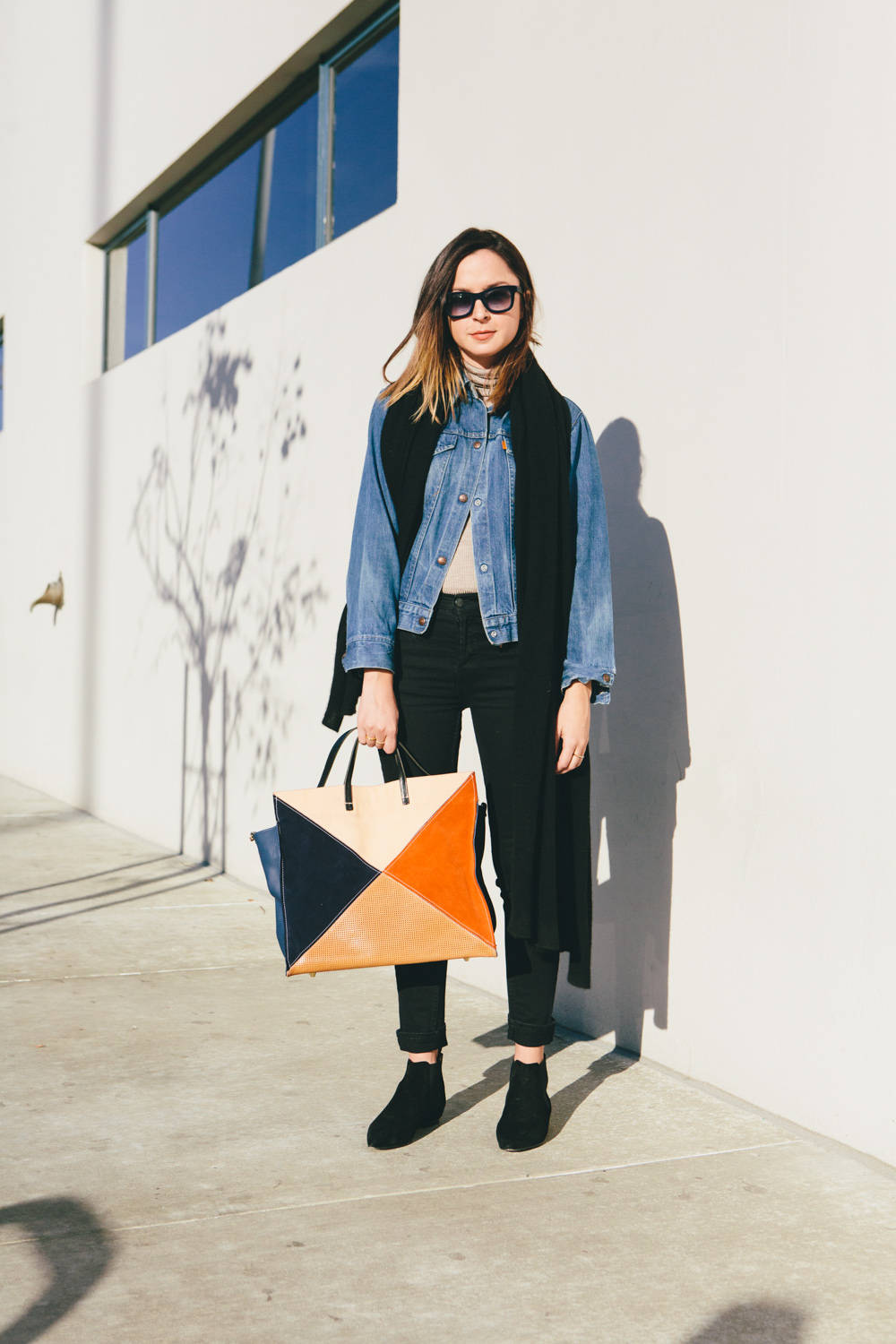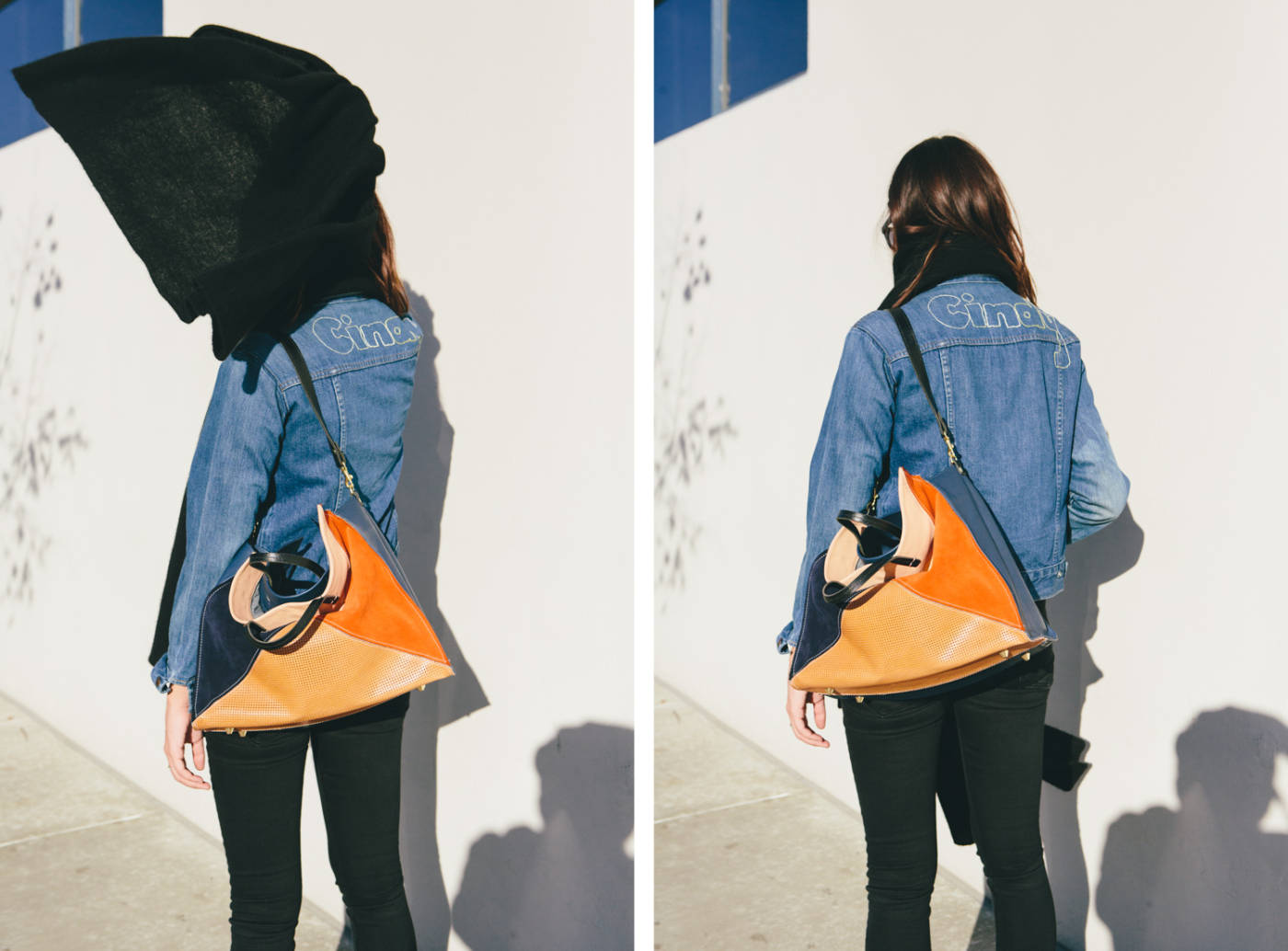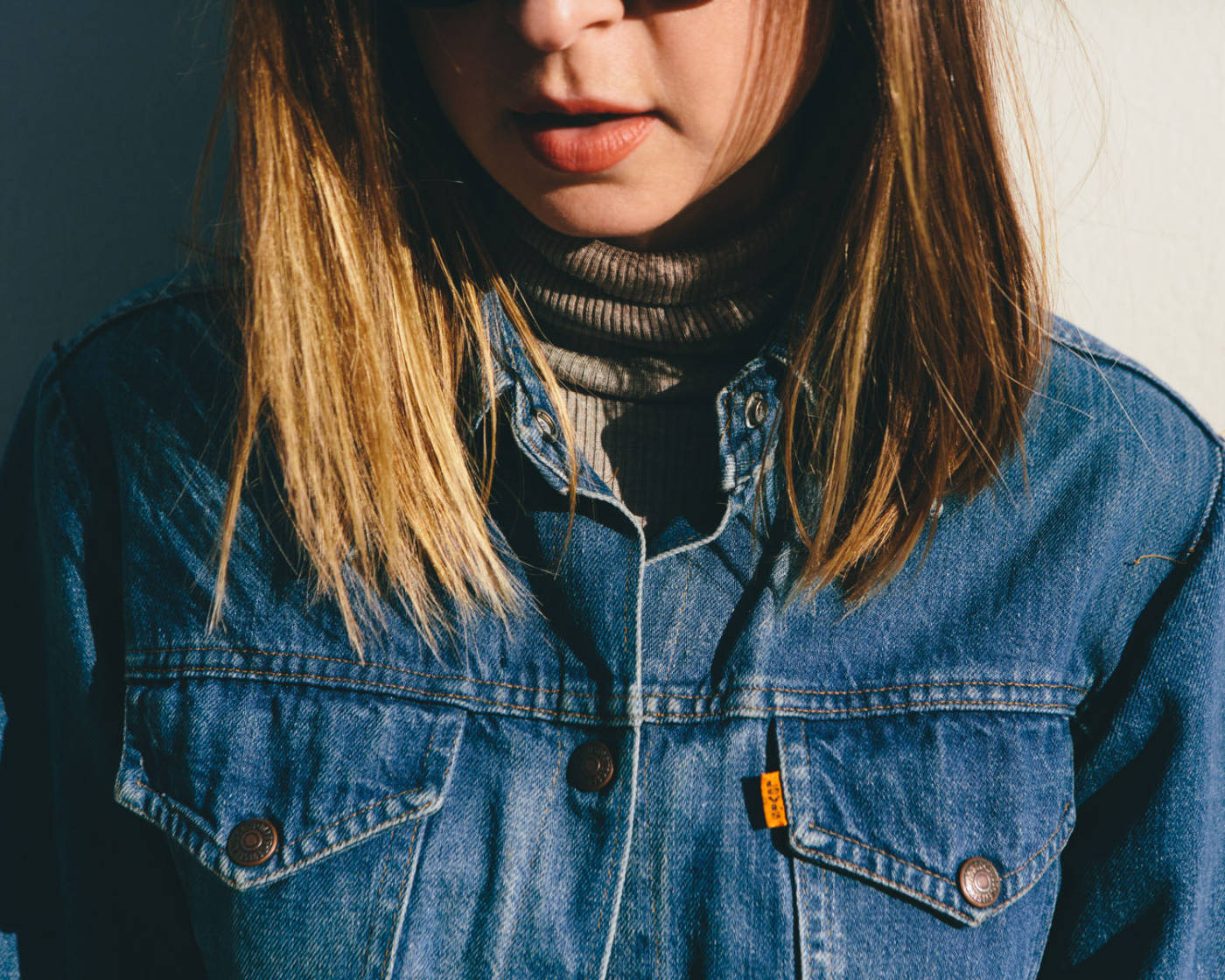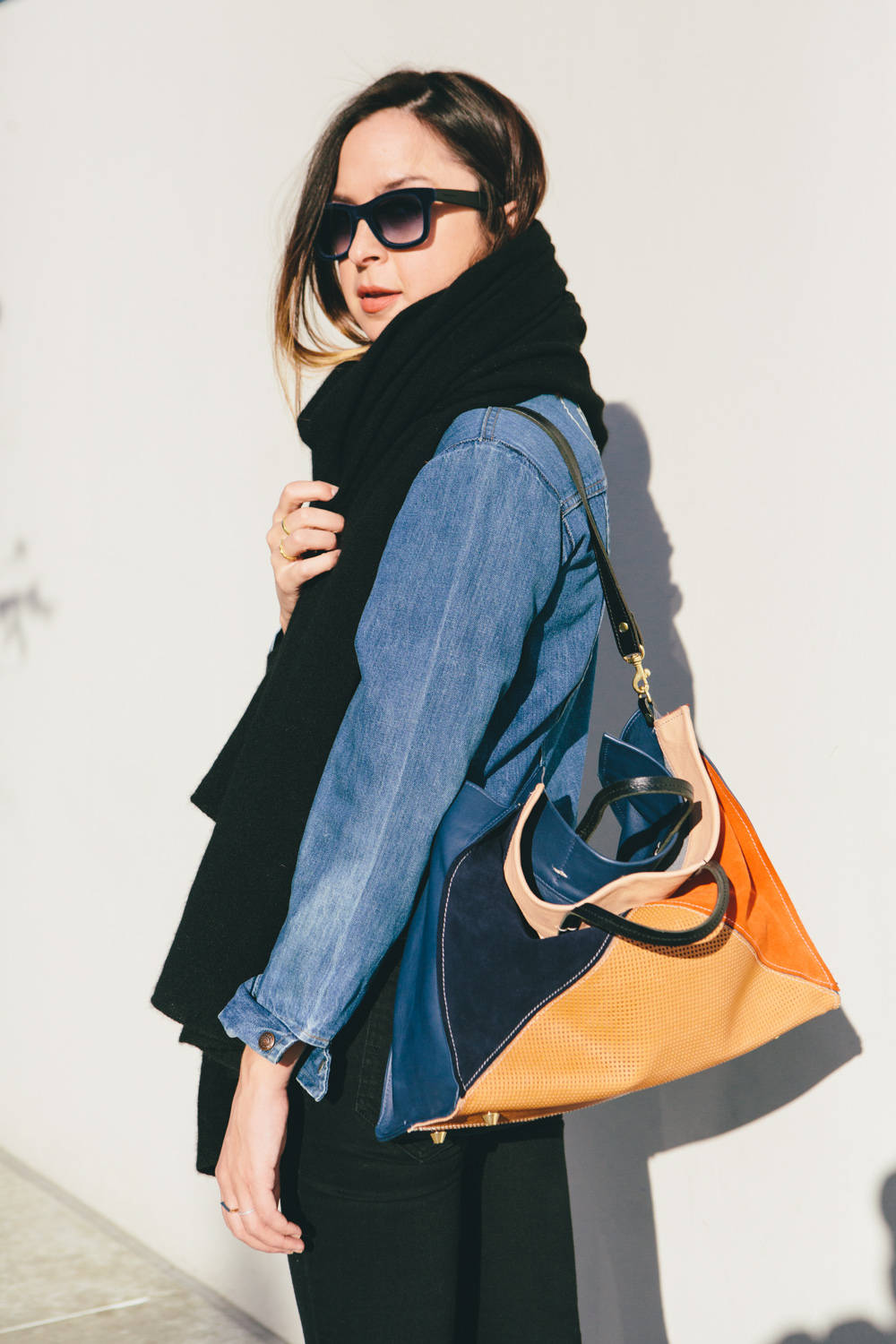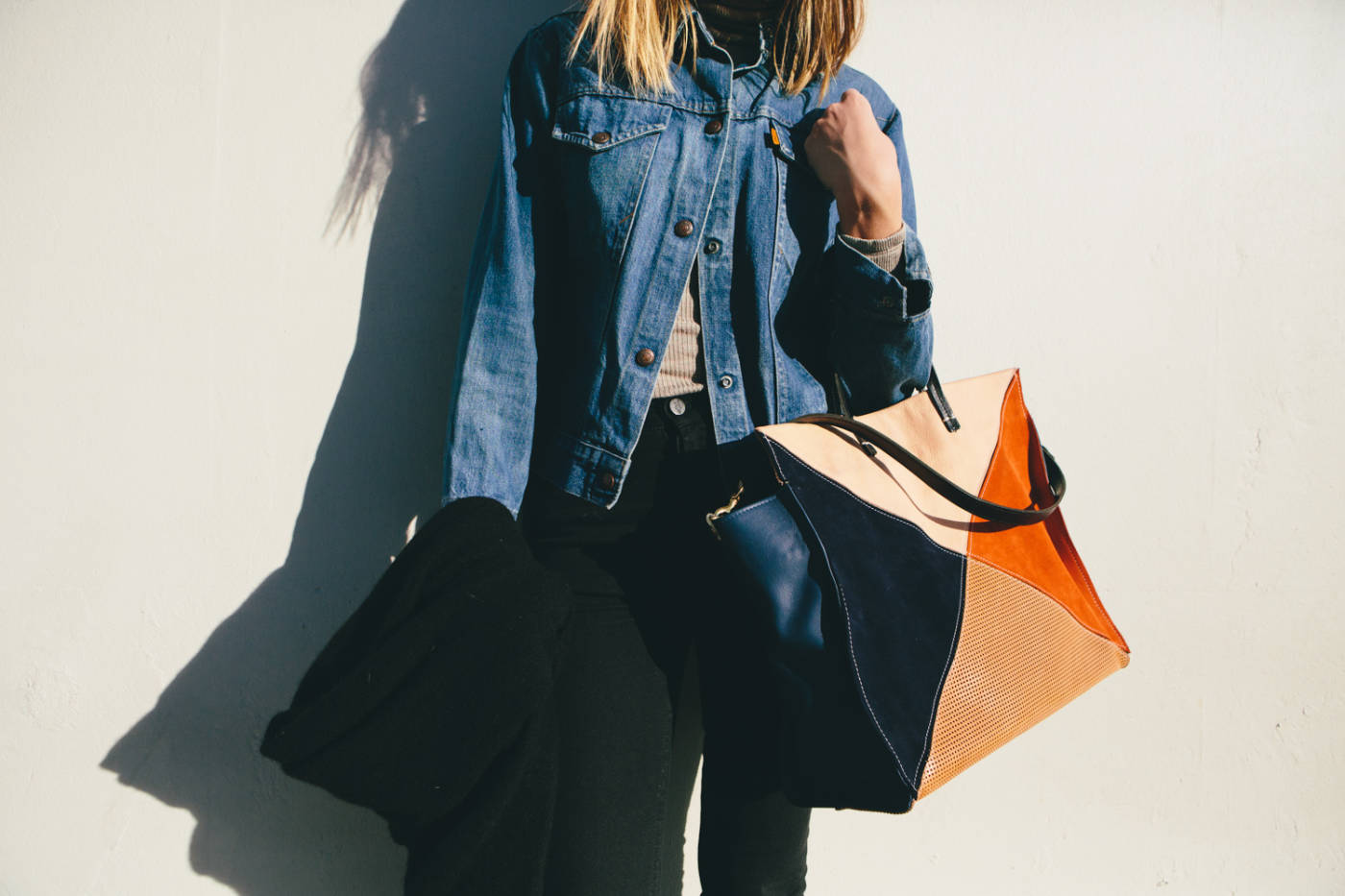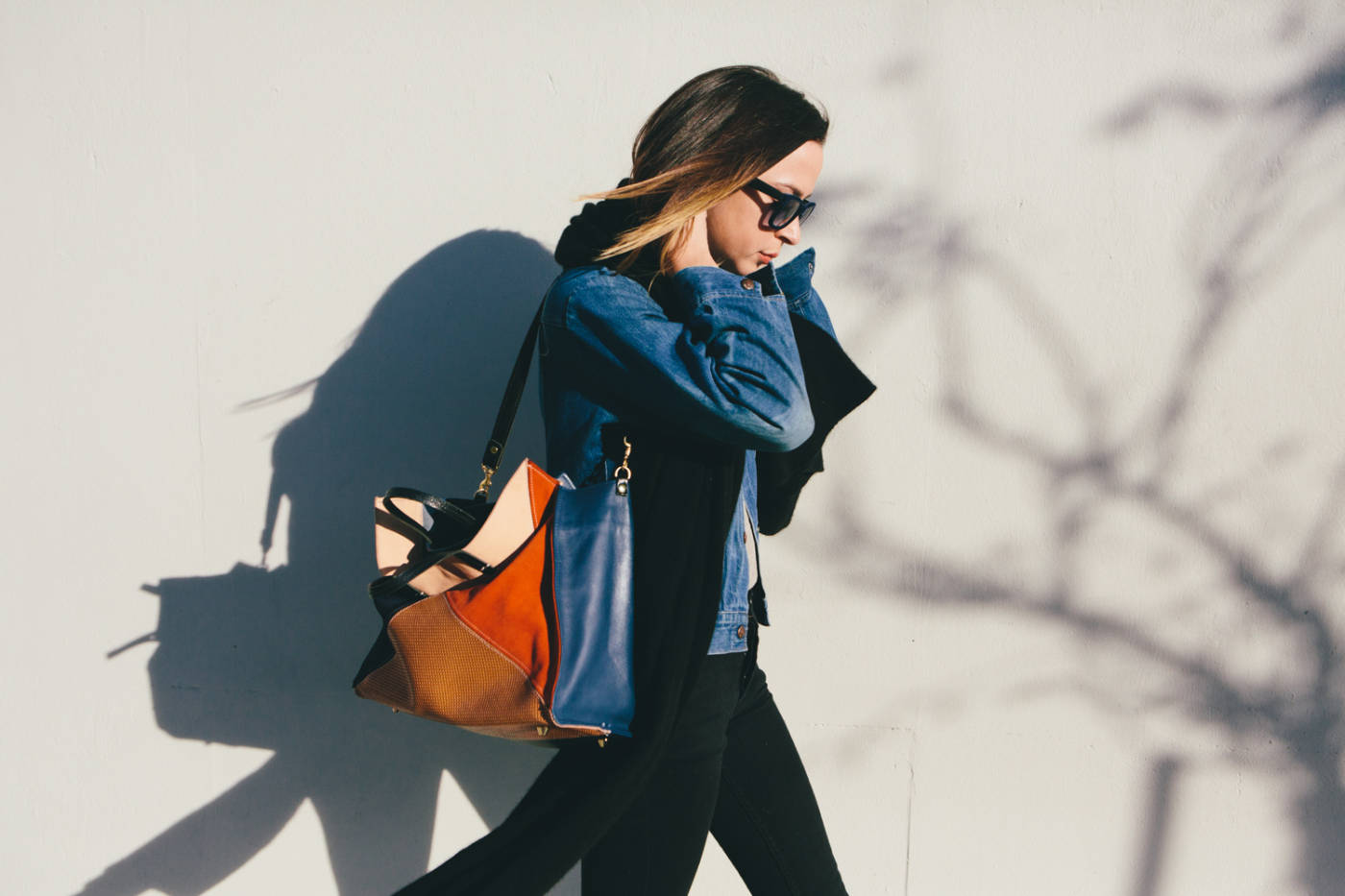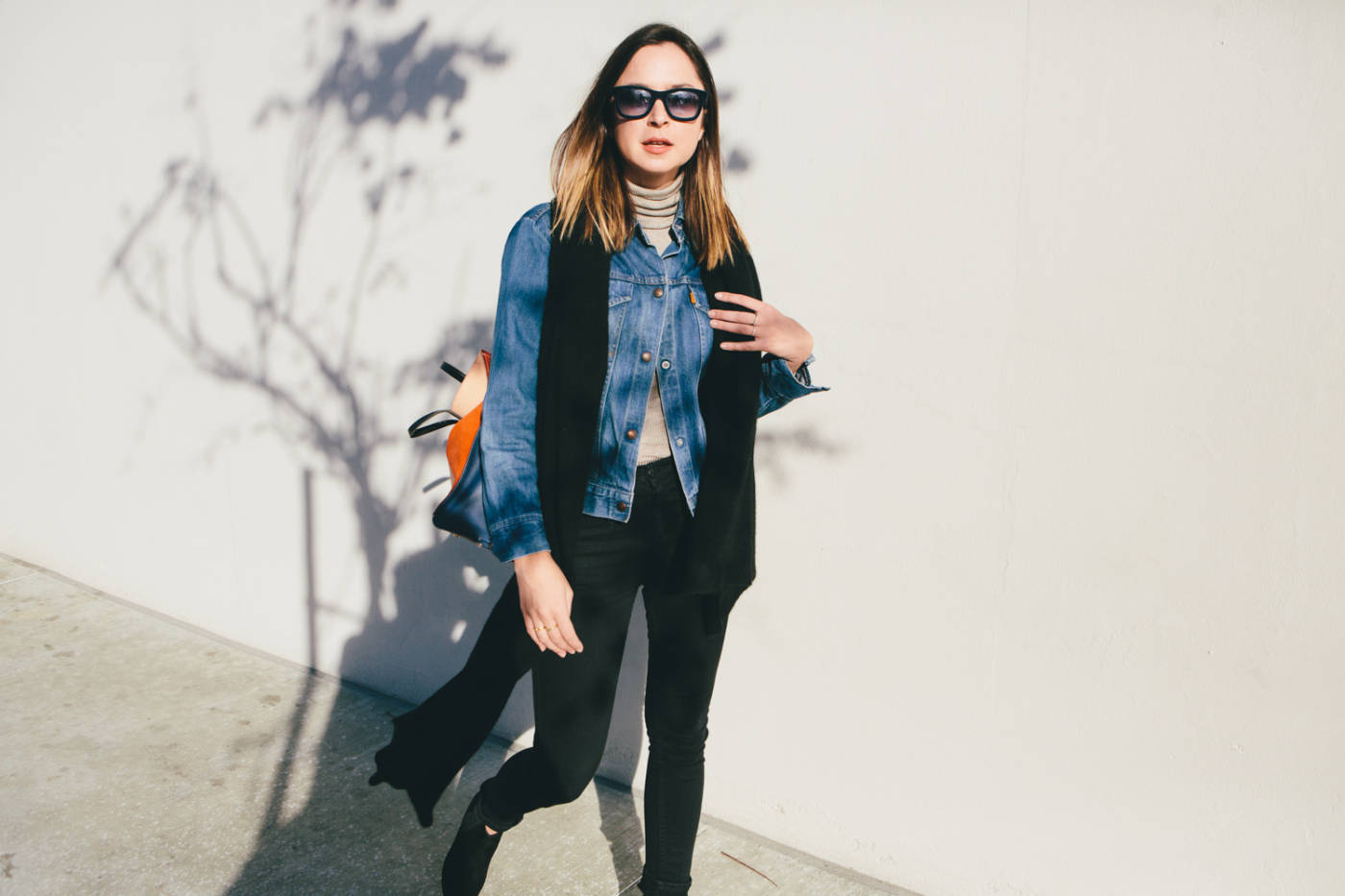 Jacket Levis Vintage, Turtleneck Joe's Jeans, Sunglasses Italia Independent, Tote Clare V, Jeans All Saints and Boots Isabel Marant both found at Crossroads Trading