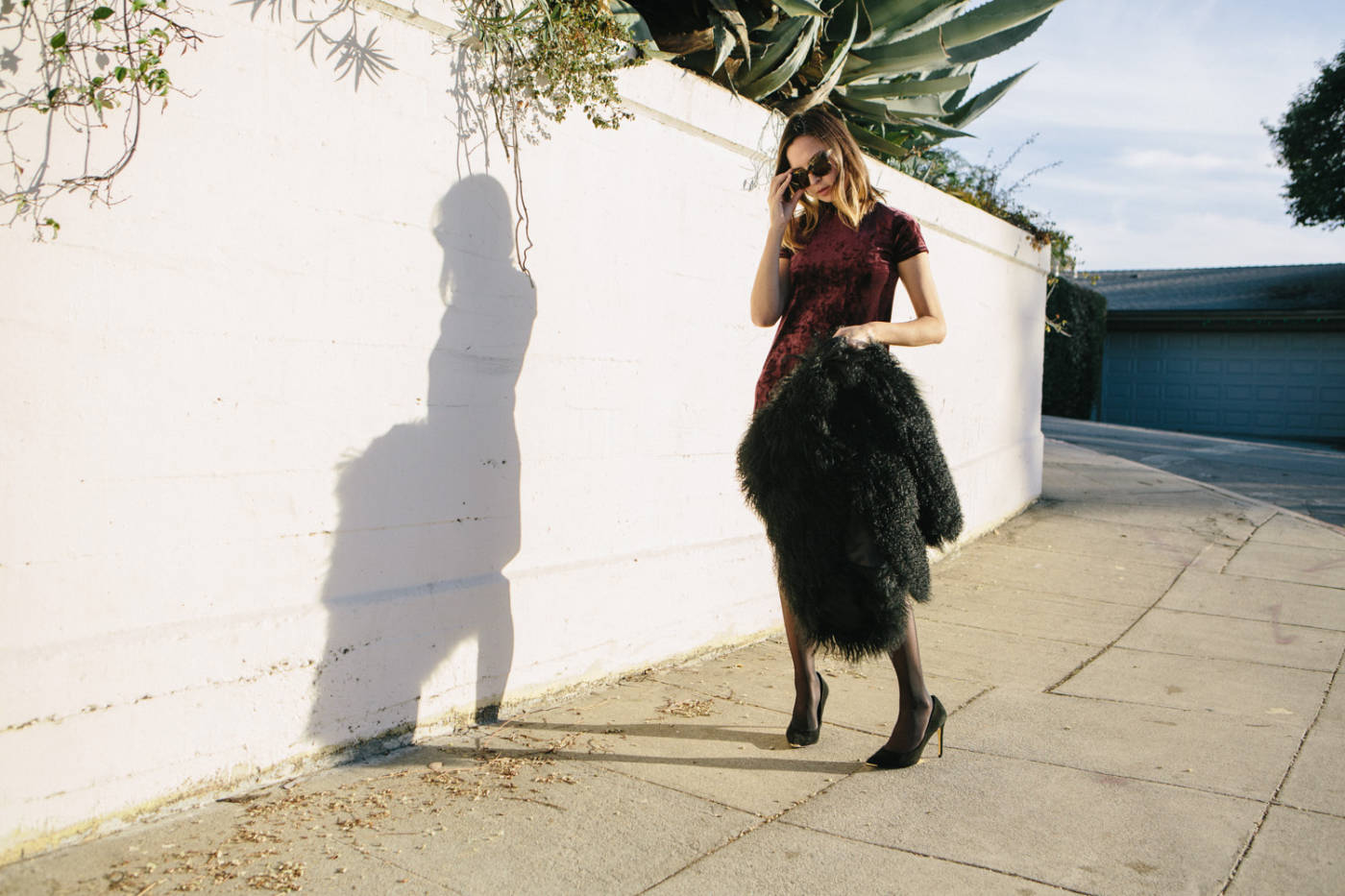 Sometimes I feel like hiding out. After a weekend of holiday parties and socializing it's nice to sit with a cup of tea and just stare out into space. I consider myself as extrovert but as I've gotten older I definitely need my alone time. My time to just sit and think or read and meditate.
It's been a few months since I've been photographed in sunglasses for the blog. Originally it was something I was doing intentionally, I think it's nice to be able to see people's eyes when you're talking to them and reading my blog is sort of like talking to me. Sunglasses definitely create a barrier between the viewer and the viewee and it felt nice to take down that barrier and be seen. But I have to say that it was sort of a relief to hide out behind a pair of shades for this shoot. Not only does it make it easier to edit the photos because I don't have to worry about my eyes doing anything weird, sunglasses also make it much easier to be photographed in bright daylight!
I'm loving this high-neck velvet dress for holiday soirées paired with sheer tights and black pumps. I'm also feeling hoop earrings again. They're sort of 70s revival but not too on the nose.
Photos by Mark Griffin Champion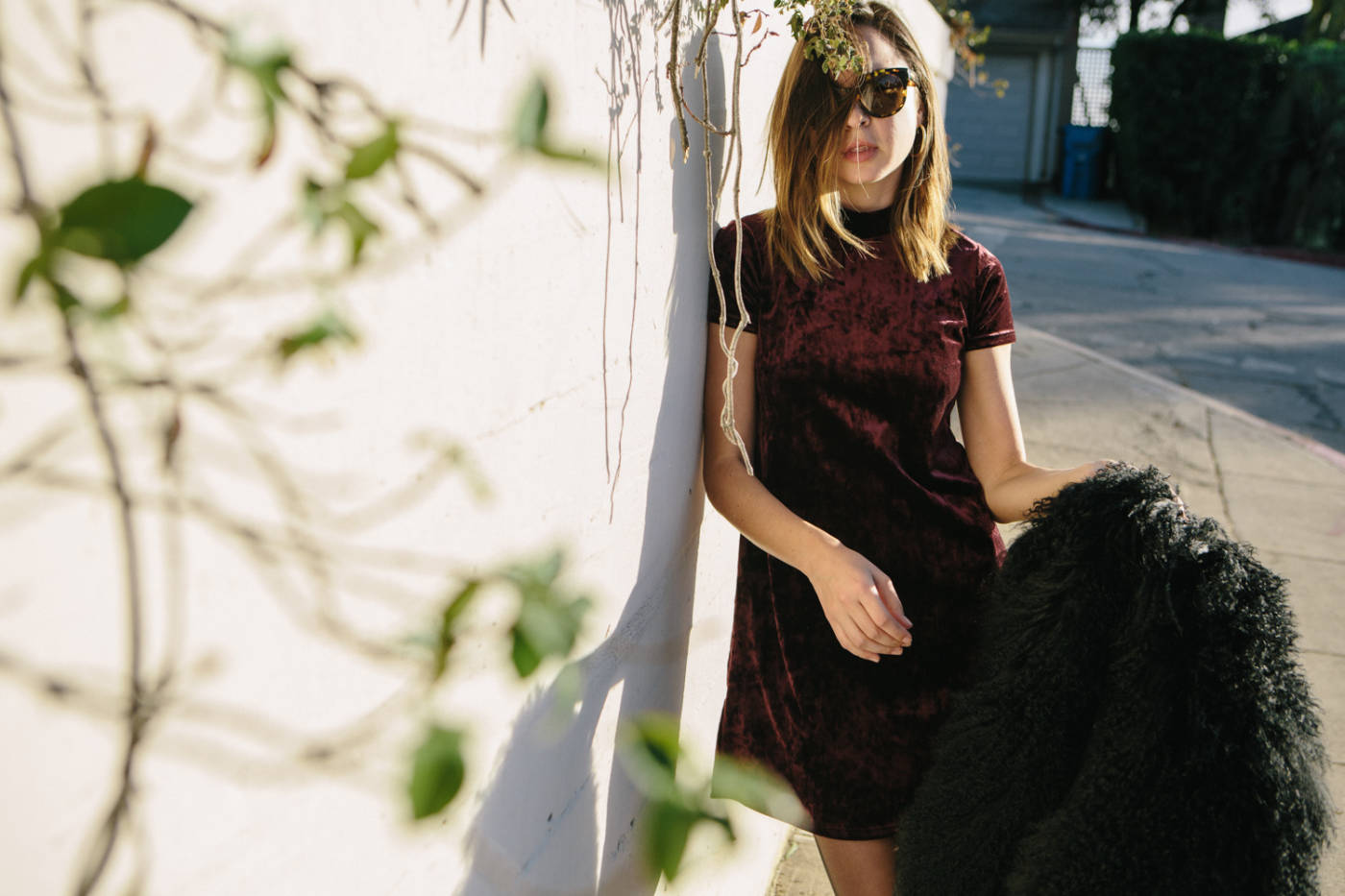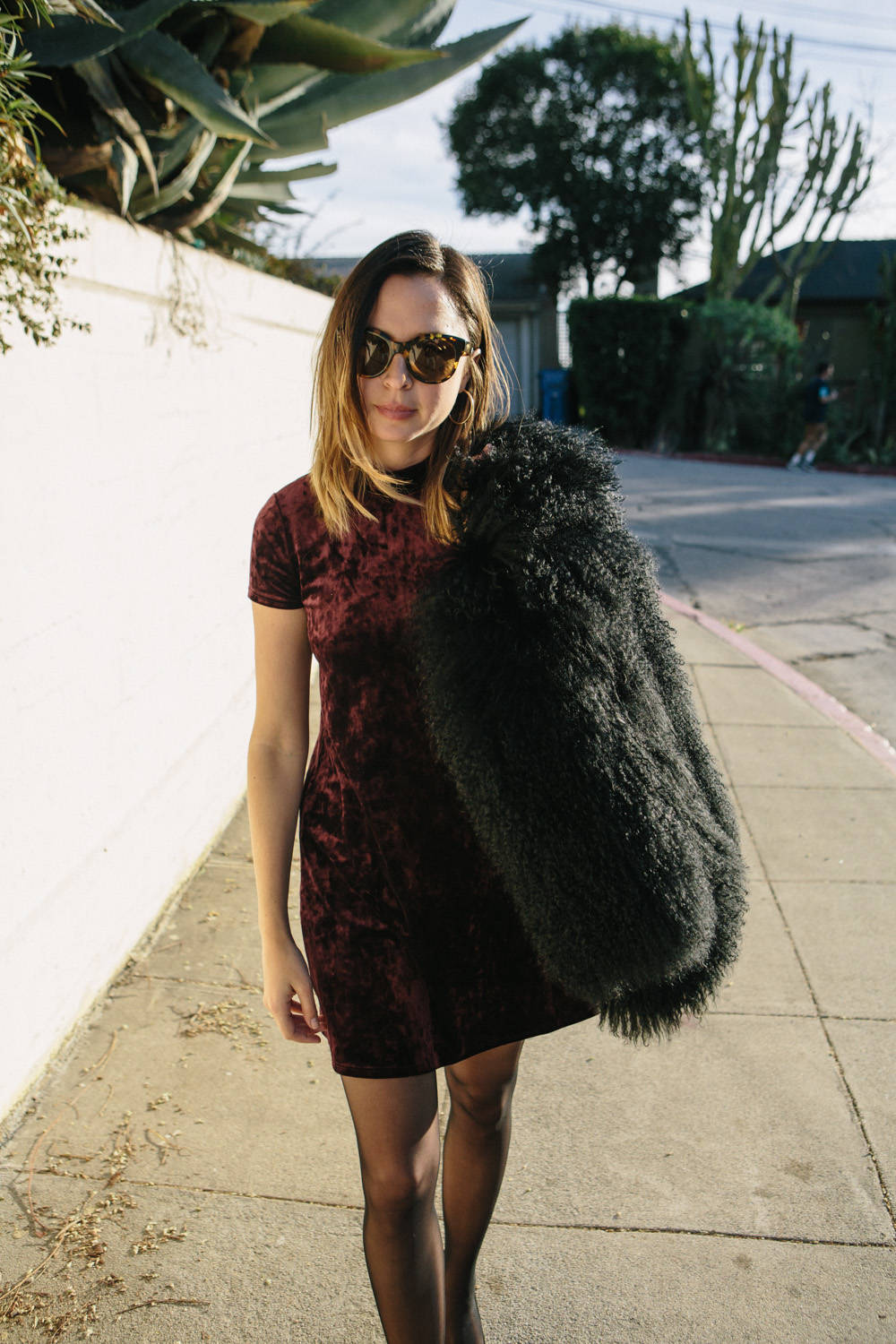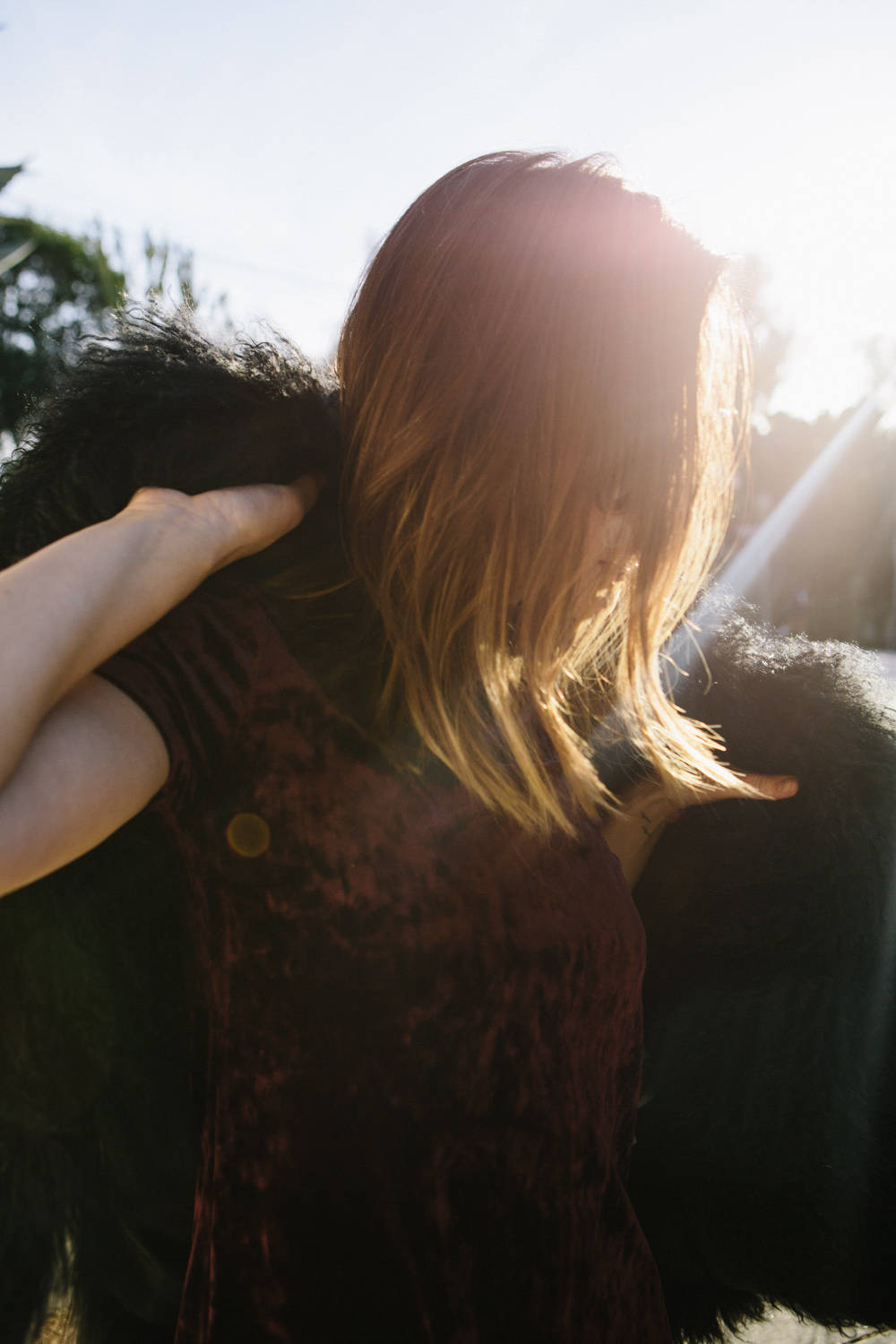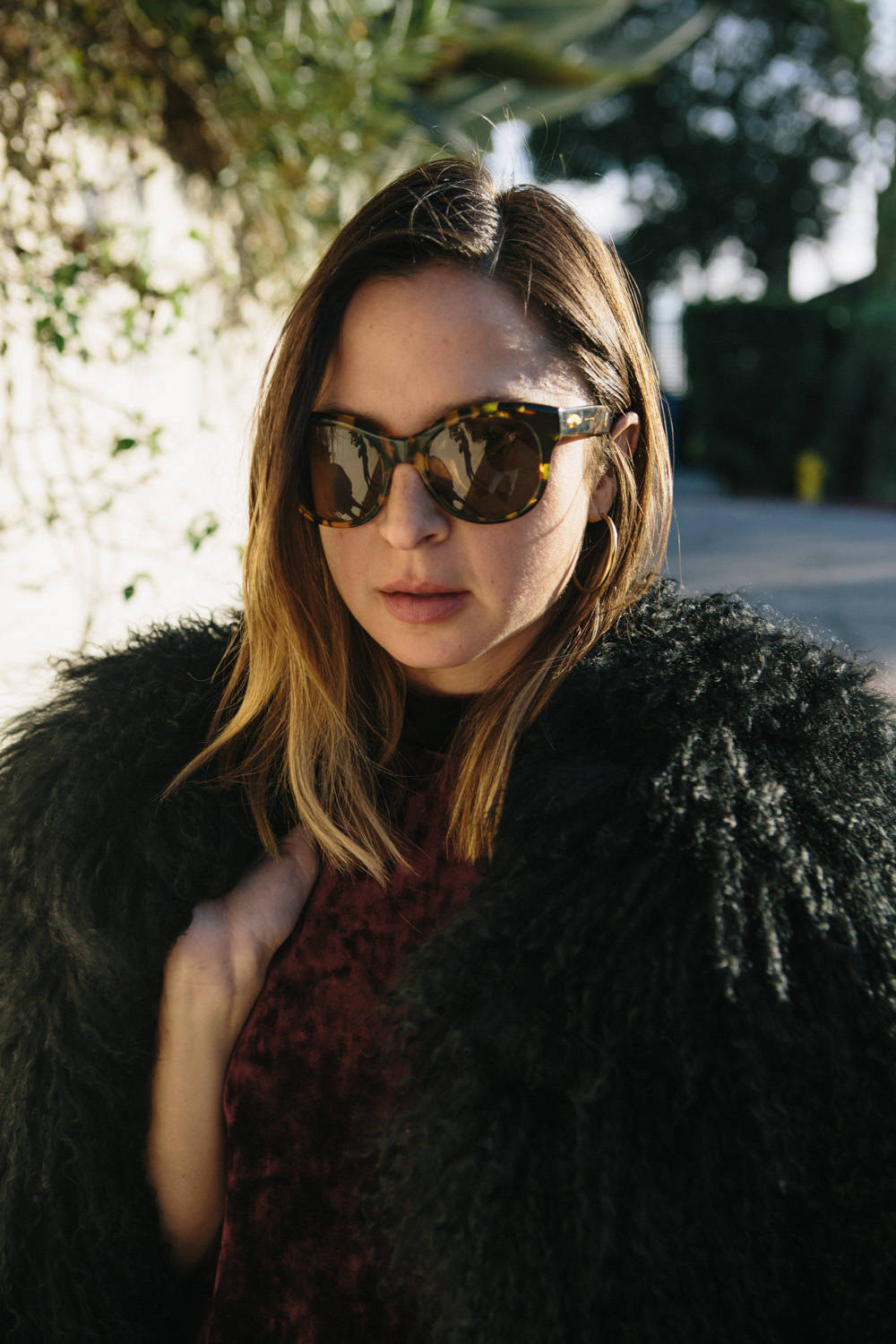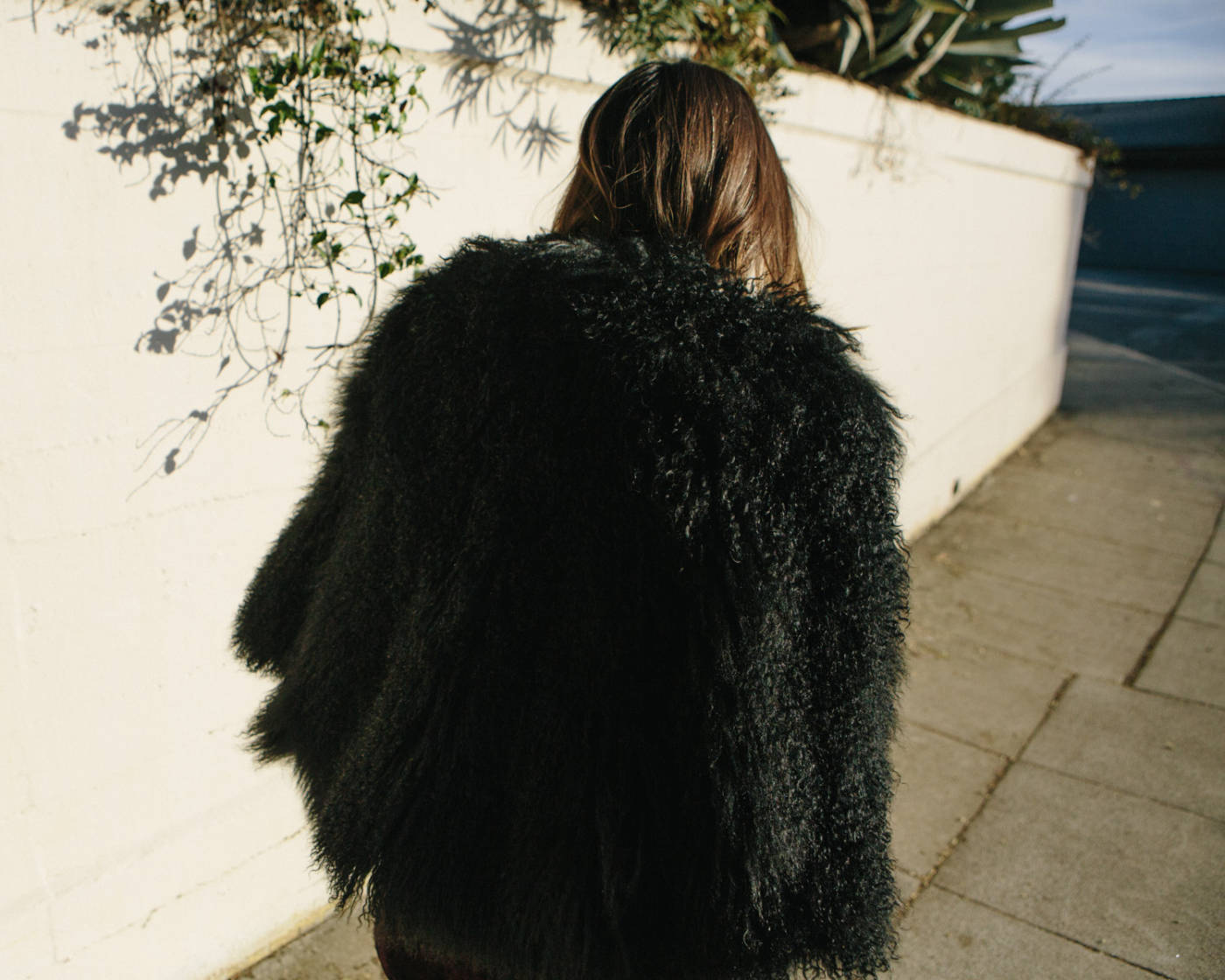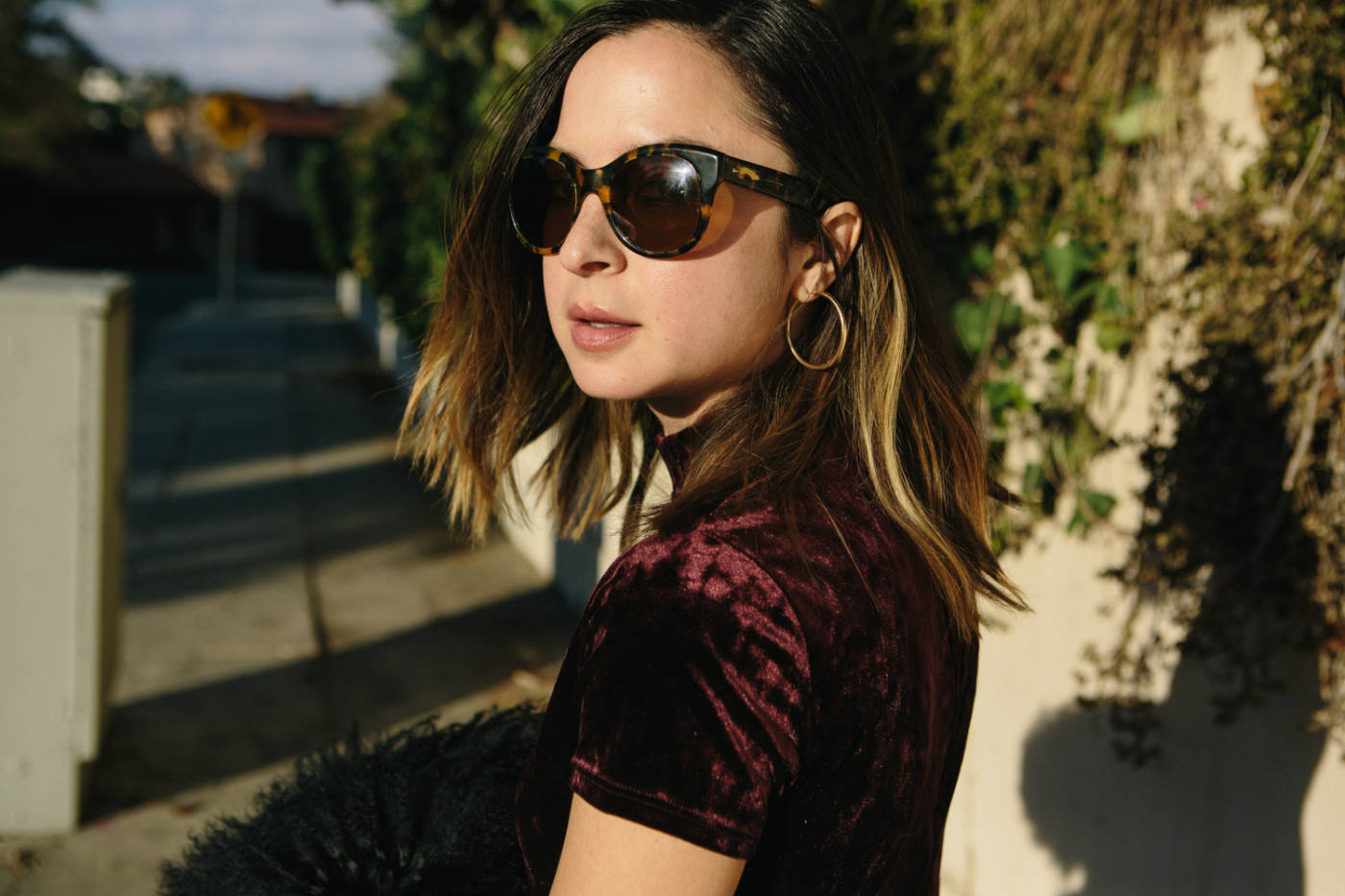 Dress Aqua, Shoes Ted Baker, Tights Wolford, Sunglasses Oliver Peoples, Coat Pam + Gela