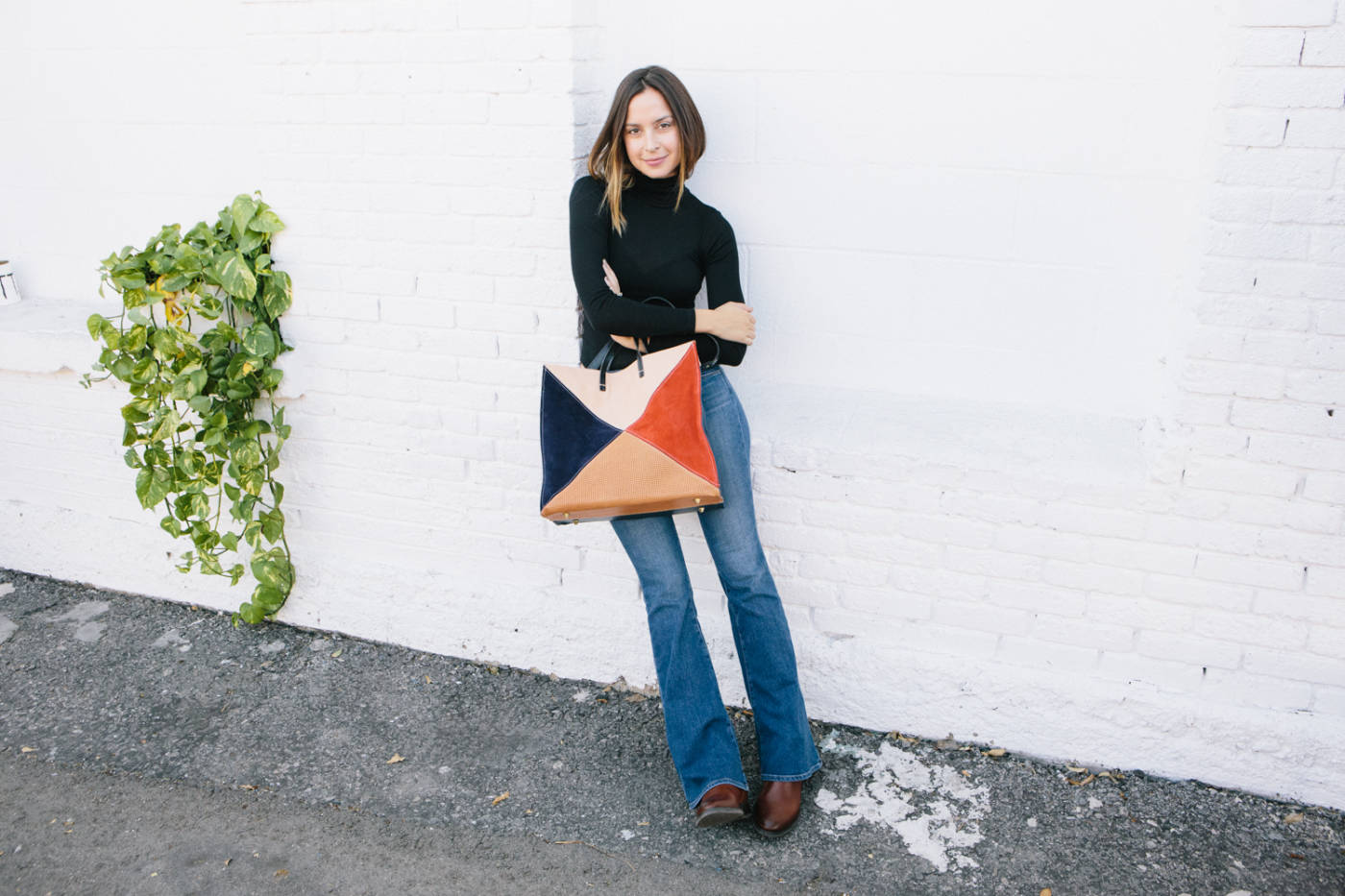 I'm not sure when the resurgence of the Turtleneck came to my attention but I do remember actress Jenny Slate giving them major shouts on her Instagram last winter. Then I did a quick Pinterest search of Turtlenecks and all kinds of goodness turned up including Christy Turlington and Jane Fonda. I knew it was a trend I wanted in on.
Joe's Jeans sent this one over and I have to say it's perfect; black, thin silk and ribbed! Last weekend in the Arts District I paired it with another fall trend I'm embracing, flare jeans, Chelsea boots and I'm carrying my favorite Clare V patchwork tote.
Super excited to announce that I've become a Fall ambassador for Clare V!
Turtleneck Joe's Jeans, Denim L'Agence, Simple Tote Clare V. Boots Ariat