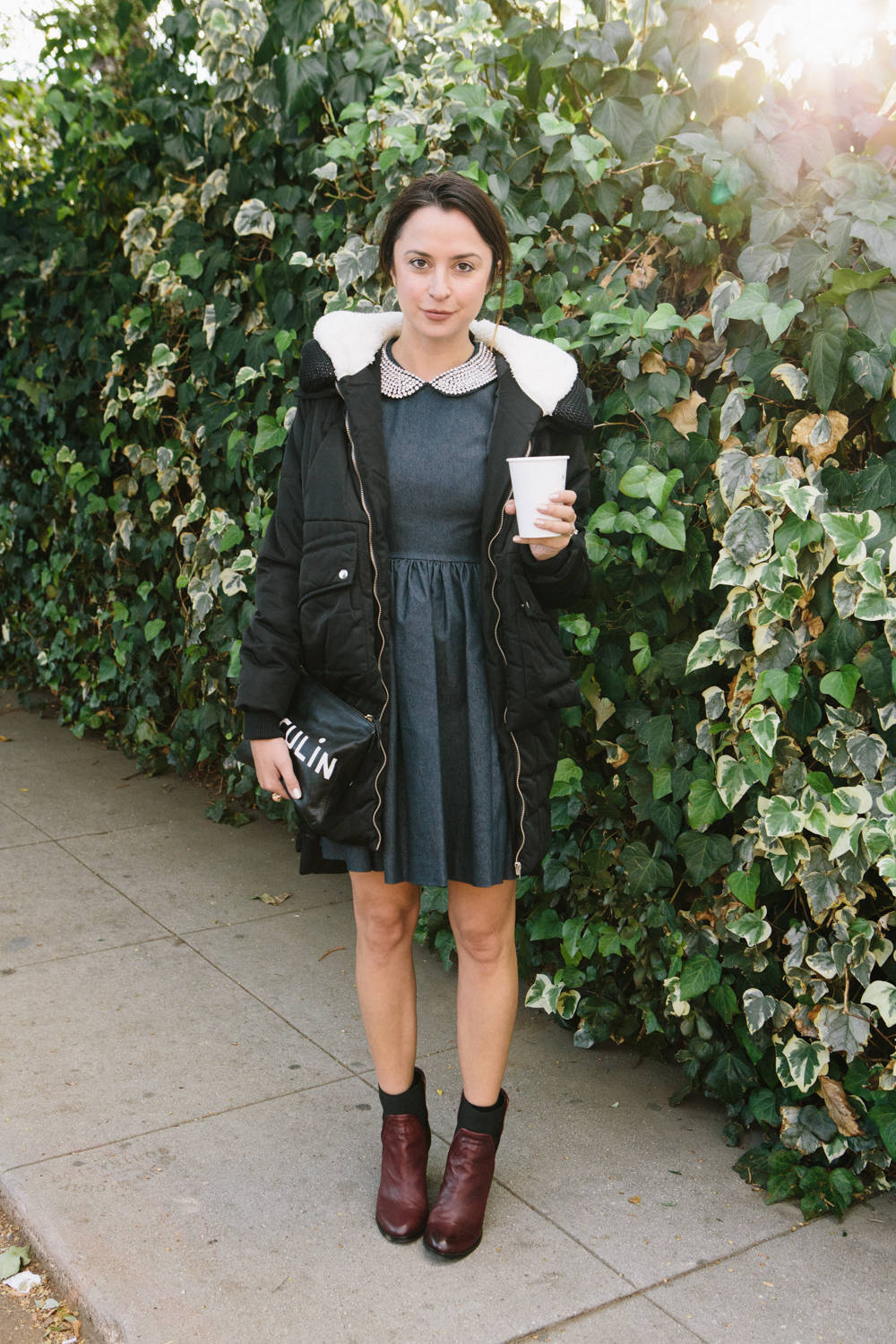 Sunday was perfectly blustery, at least by L.A. standards. My little brother's in town so we took him to Highland Park and I seized the opportunity to wear my new parka. I love black tights but I also love bare legs with big coats and right now is the perfect time to get my fix.
We had almond milk lattes at Café de Leche, picked out some records at Wombleton and had dinner at Sonny's Hideaway. Then we went to the pharmacy to buy viagra for my brother. Then we came home and wrapped the night up with couch time and Bob Odenkirk's new show W/ Bob and David which is dumb in the best way and makes me so happy.
Photos by Mark Griffin Champion
Kate Spade Kimberly Dress c/o Crossroads Trading Co. Boots Kenneth Cole, Parka Urban Outfitters, Clutch Clare V.