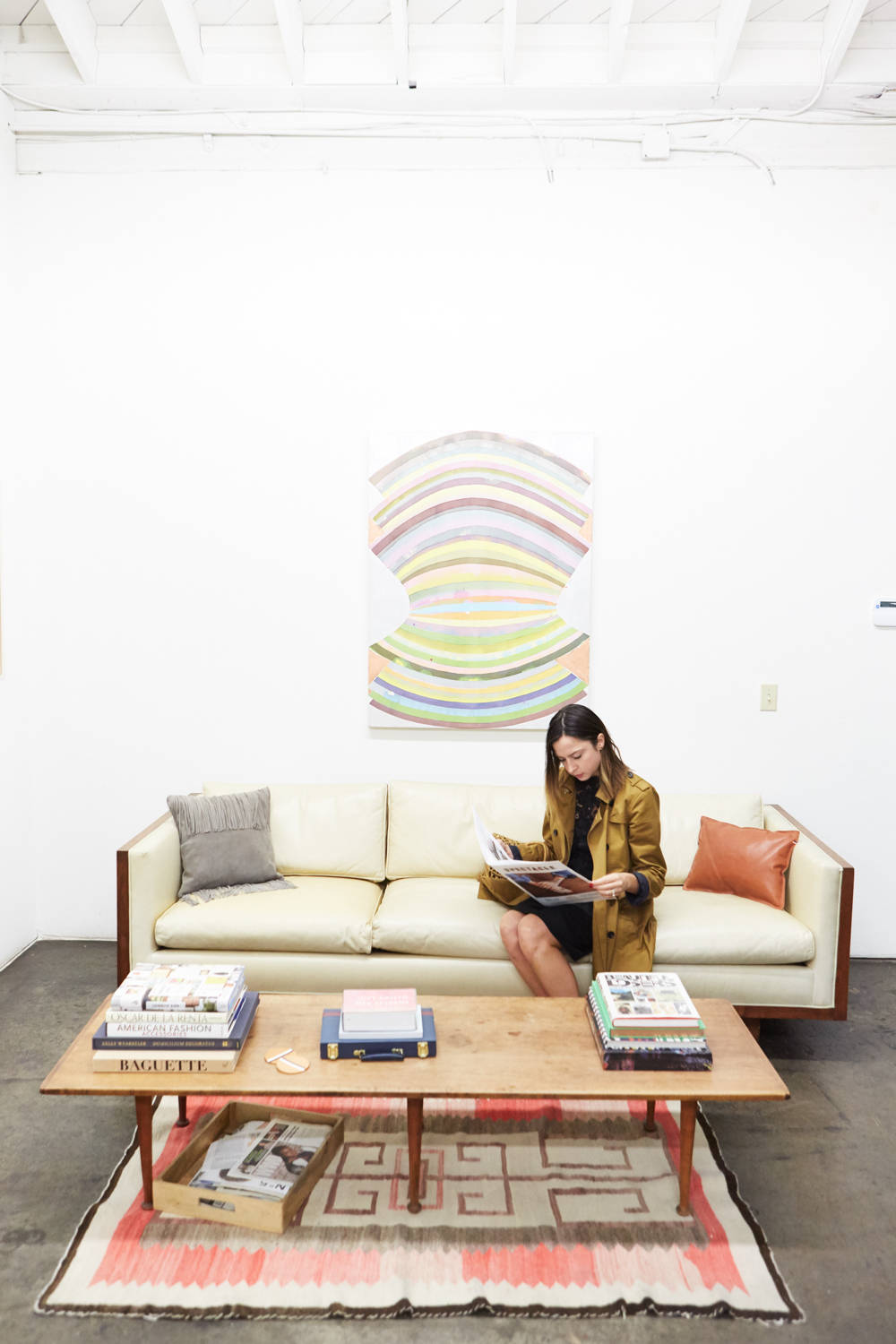 I recently became a brand ambassador for Clare V. and I couldn't be more excited about the collaboration. I stumbled upon the brand's La Troppezienne tote a few years back at Steven Alan and it was a breath of fresh air to find a reasonably priced, quality handbag that was free of hardware and logos. Now I'm usually carrying 2-3 Clare V items at a time; a card holder (used as wallet) tucked inside a clutch tucked inside a tote.  The Russian nesting doll approach is a hip style hack that makes my life easier. If I keep everything in a small clutch then I can just switch it in and out of whatever handbag I feel like using.
I stopped by Clare's Atwater studio last week to preview the Spring 16′ collection with merchandising director Greta Heichemer. I hope you enjoy this peek inside Clare V !
Photos by Mark Griffin Champion 
Greta noticed the masculin féminin clutch I had tucked inside a straw shopping tote and showed me a similar bag combo Clare designed for Spring.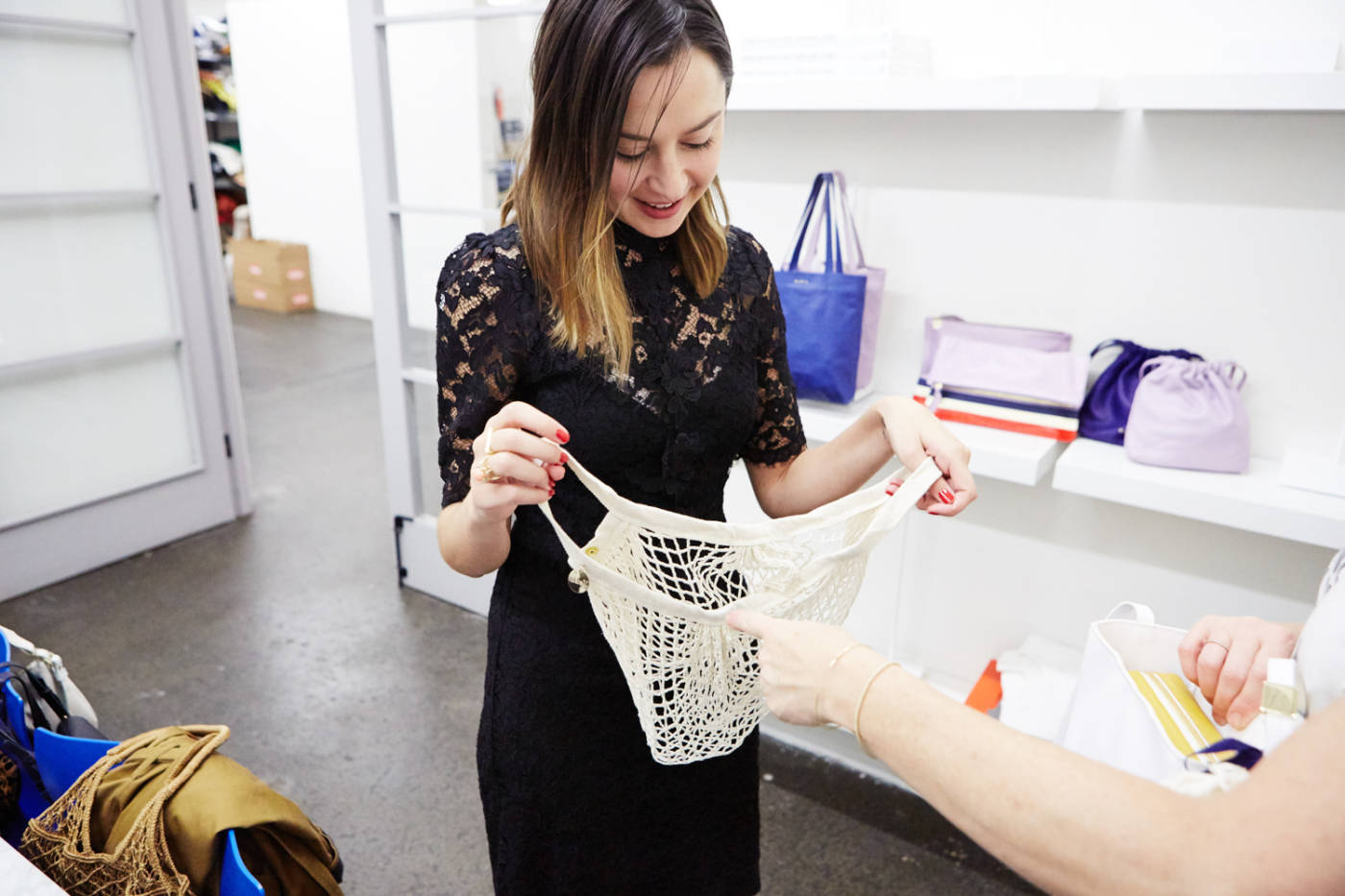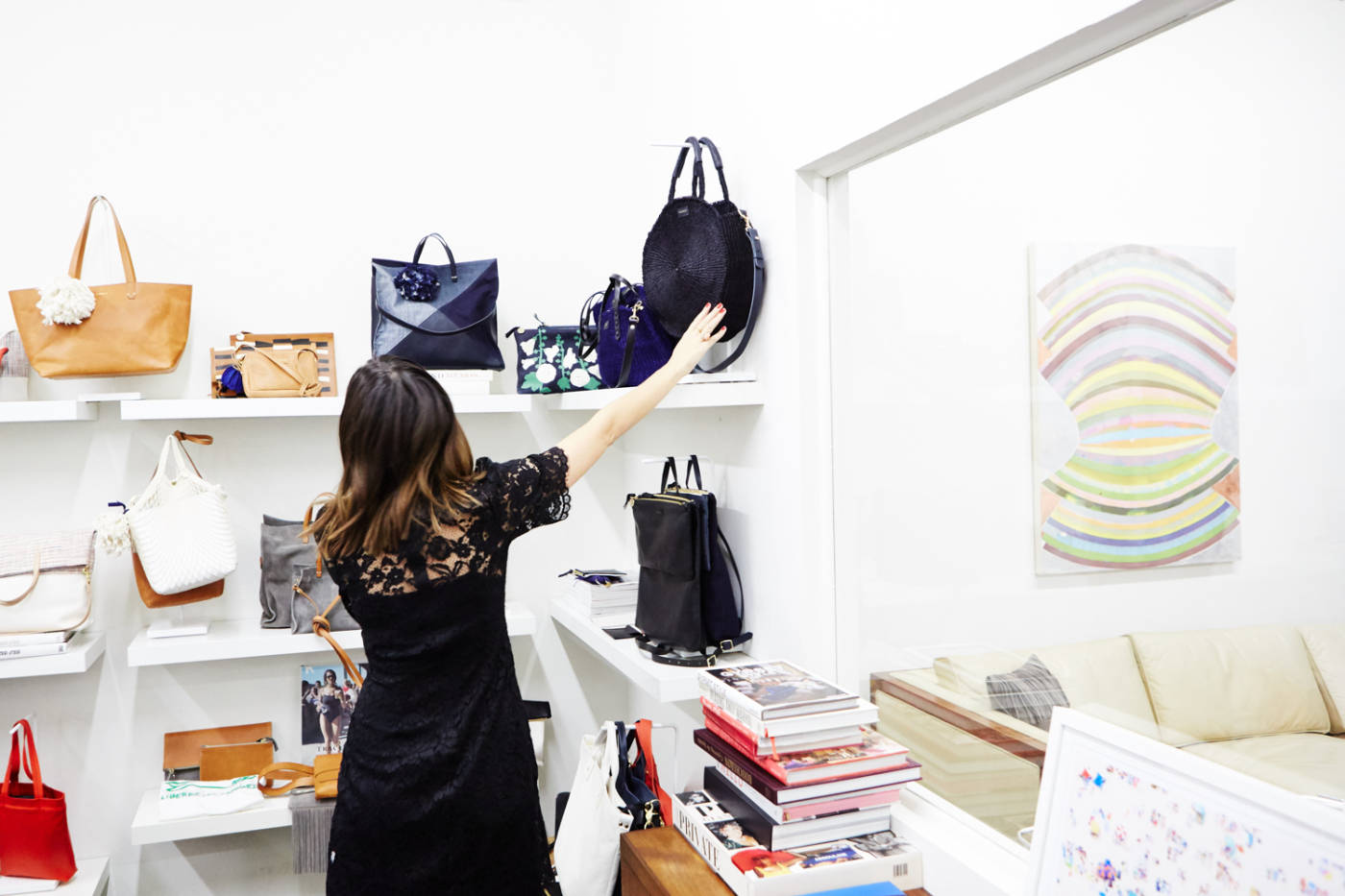 I fell in love with the blush/navy color combo and also these fantastic straw bags made by local artisans in Africa and finished here in Los Angeles with leather details. 
*My dress is by Elliat
Enter "CVMONDAY" at Clare V. checkout for 30% off site wide