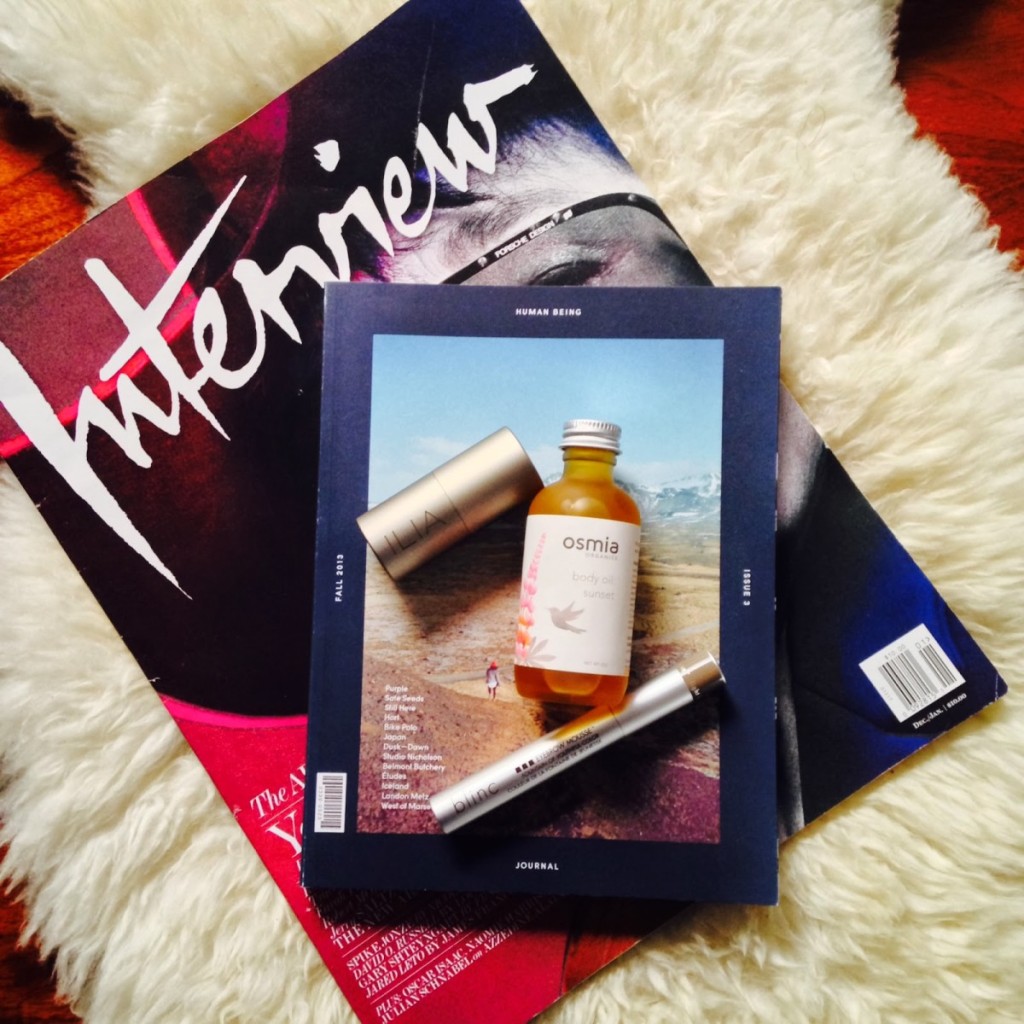 Blogging has turned me into a kinda.sorta. product junkie. Here's an update on my January finds. Enjoy!
Over the holidays my sister in law (who is pretty much good at everything) introduced me to this great line of organic skincare called Osmia. I really love their Sunset Body Oil and Luster Lip Gloss which gives just a touch of color and shine. Still kissable. Still lickable.
With my love of barely there/natural make-up you sort of need a strong brow. Blinc makes an incredible eyebrow mousse that goes on with a wand! A wand I tell you! It gives me a bizarre thrill to groom my eyebrows. After I brush some color over them, I fill in any bare spots by applying liquid color from the tip of the wand onto the skin. I have it in Light Brunette.
I've been dabbing the ILIA Illuminator in Sway on the bridge of my nose, cheeks, brow bone etc. for a little extra glow. I love the packaging. So compact! So tiny! It's also mostly organic and has Rose Hip Oil in it which just sounds bangin' right?
I'll try and do this once a month for my readers who asked.
Happy Weekend!
xx