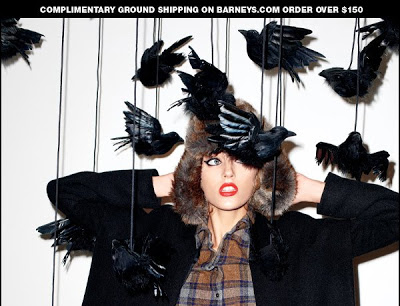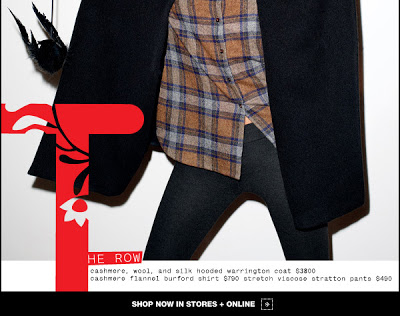 This fantastic advertisement for The Row appeared in my inbox yesterday morning and I had to share it!
I love the look of Alfred Hitchcock heroine meets grunge girl. The ladylike jacket in wool and cashmere is STUNNING.
And who doesn't love a furry hunter's cap? They also nailed it with the prop styling; black crow puppets…genius! Red lips and liquid eyeliner complete the Tippi Hedren look.
Just perfect.
Shop The Row online @ BARNEYS.COM